During the recent Work Truck Show, Michael Smyth, interim director of the National Alternative Fuels Training Consortium (NAFTC) at West Virginia University (Morgantown, WV), updated Clean Cities Coalition representatives about new training programs offered by the consortium. Created by an Act of Congress, NAFTC is an alliance that provides training on Alternative Fuels with courses taught in two- and four-year community colleges nationwide.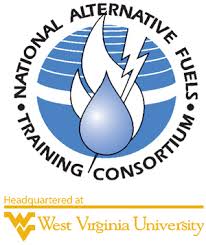 Four years ago, NAFTC began a partnership with the Propane Education & Research (PERC) Council to furnish new training programs for propane autogas. The programs serve technicians, fleets, and retail propane marketers, alike. Smyth said, "PERC has been pleased with our work and has continued to work closely with us." He explained that NAFTC is "fuel-neutral" and doesn't strongly advocate for one fuel or another. "There are times where a fleet manager will discuss with us best options and we will give points to consider depending on their unique situation."
The propane autogas training programs include Propane 101, a basic training regarding vehicles and a first responders training program. Videos are supplied, including shop safety, fuel diverging, and liquid transfer. In addition, a three-day propane autogas course is scheduled in Sanford, Fla. May 15-17, 2018. The program is free and includes meals; the only costs are travel and lodging. Many propane autogas stakeholders including PERC, ROUSH CleanTech, ICOM, and others will be on hand. On the final day, participants will board a bus to Cape Canaveral for a team-building exercise. A similar program will be provided again on Oct. 28-29 in Las Vegas.
NAFTC has also implemented a new class, Alternative Fuel Vehicle Facility Safety and Design. The course explains that just because you are following NFPA code, it is not necessarily good enough. The Clean Cities Coalition has also requested online training on towing and salvage.