A career in cosmetology is not the traditional route to becoming a general manager of two propane companies overseeing five offices, but it has proven be successful for Melissa Reynolds of
Trace Propane Gas
and
Rogers Propane Gas
located in Mississippi, Tennessee, and Alabama.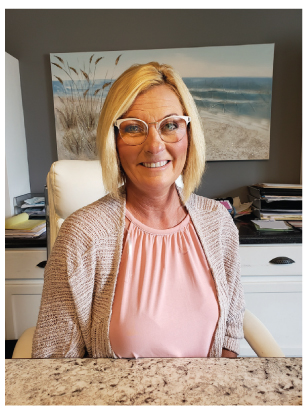 "The customer service you offer in cosmetology is the same customer service you offer in propane," Reynolds said. "You still have to put that same smile on your face and joy in your heart."
After owning her own beauty salon, Reynolds became a manager and then a supervisor for Regis Salons. With three young children, she began looking for a position with less travel and fewer weekend hours.
"My cousin contacted me about a position that was open at the local propane company (Loden Propane in Mantachie, Miss.). I applied for the position, which was just journaling accounts. I was so excited. I was going to be able to drop my kids off at school and make school functions," she said.
"I had no experience or schooling in the propane business. I had management skills and that's it. It was all new."
Thirteen years and two acquisitions later, Reynolds' customer service and management skills have helped rocket her to general manager supervising 22 employees in five offices with a total of 6350 customers across Mississippi, Tennessee, and Alabama. The full-service propane companies are owned by Greendale Holdings and primarily serve residential customers.
Often customers are surprised when they learn the general manager is a woman, Reynolds said. Sometimes they want to talk with "one of the guys" about their problems even after she shares a possible remedy. "It is funny when the guys tell them the same thing I do."
The propane industry is a rough industry because of all the local companies, which is why it's even more important to be to be on top of customer service, she said. "It's competitive. In my territory, we have at least 10 propane companies, and I'm not even counting the little ones. Those are the ones that can really hurt you because they will offer a lowball price, but then have add-on costs and no customer service."
In the propane industry, never knowing what is going to happen day-to-day can be challenging. "You may get good phone calls; a truck may break down and you must change the whole schedule. For instance, once it was the dead of winter and a cold winter. We had a truck break down. We had no extras, but my crew came together and got the job done. That makes my job easier when they do that," Reynolds said. "Thank goodness I have good offices and good employees."
Since starting her career in propane, Reynolds has had a fourth child, mourned the loss of her husband, and remarried. She and her new husband, Michael, have seven children (four are elementary and high school age), nine grandchildren, and still live in Mantachie. With a large family and her kids playing multiple sports, she is busy but manages to find time away from the office.
"My personal life is spending time camping at the lake with my family and friends. Every Friday, we head to Pickwick, Tenn., where our camper is set up for a weekend of riding side-by-sides and time on the water. I love to jump on back of the bike and hit the road with my husband," she said.
In the wintertime, the family loads up their camper and goes to hunting camp; Reynolds holds down the campsite while others deer hunt. Going on cruises has become another annual event. She and her husband have been on five cruises, but had to cancel this year's trip due to the pandemic.
"I do try and get away. I have to find time for myself. I can feel when I'm getting stressed," she said. "My job gives me more freedom to spend time with my family. Sometimes it gets crazy, especially in the winter, but it always works out. "
Her best advice: "Leave home life at home and work at work. When you walk out the door at the end of the day, no matter how bad of day I've had, my day stays there." — Karen Massman VanAsdale