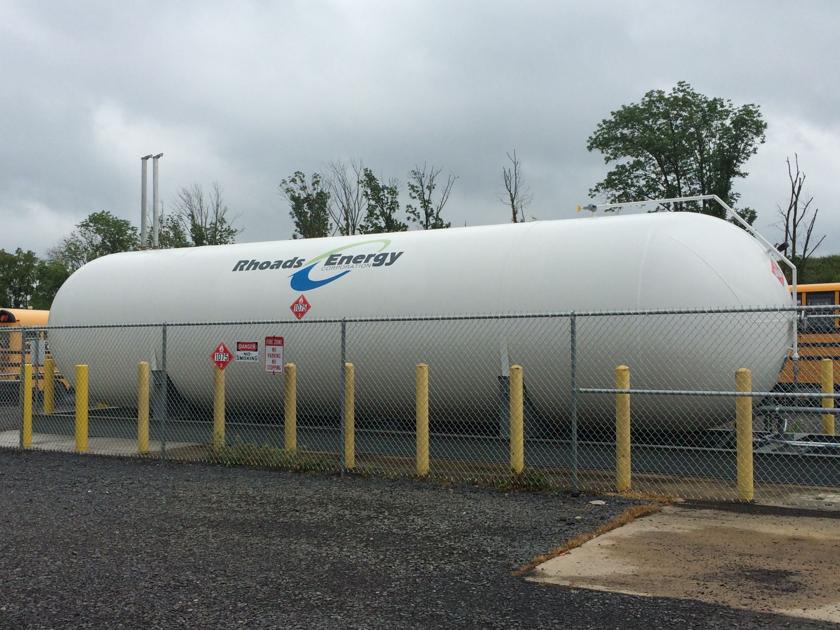 "Own your own life. Don't let anyone tell you you can't."
It would have been a natural for Jennifer Goldbach, vice president of business development for Rhoads Energy in Lancaster, Pa., to have a lifelong career in the energy industry, but hers was not a straight path.
Her grandfather was hired as a teenager by Jerome Rhoads to do whatever was needed for his farms, restaurant, and gas company he founded in 1917. Her father's entire career was spent at Rhoads Energy, where he eventually became president and CEO. Pumping gas and hauling fuel lines fill her childhood memories along with working at Rhoads' restaurant, which her mother managed.
After building up the bank's mortgage department, she left to lead the residential mortgage department and all retail lending for Sterling Financial, which included the First National Bank of North East (Maryland). She commuted two days a week and began immersing herself in the community. She soon became the bank's first female president and CEO.
Goldbach is a trailblazer and mentor for many women in management, never questioning her ability to lead. "The only glass ceiling is the one your build," she said. "You have to have faith in yourself and believe in yourself. I'm not a bra-burning feminist. I just do it and quietly get it done."
At age 24 and newly married (she her husband, Tom, during management training at the bank), Goldbach became manager of the mortgage department. Traditionally, the position had been held by a man.After graduating from Dickinson College with a bachelor's degree in computer science, she entered the management program at Fulton Bank. "Folks saw me as leader."
But Goldbach had different ambitions. "I knew I didn't want a career in the business. My dad was the nicest person you'd know. He would never tell me if I ever did anything wrong, so I knew I could never work for him."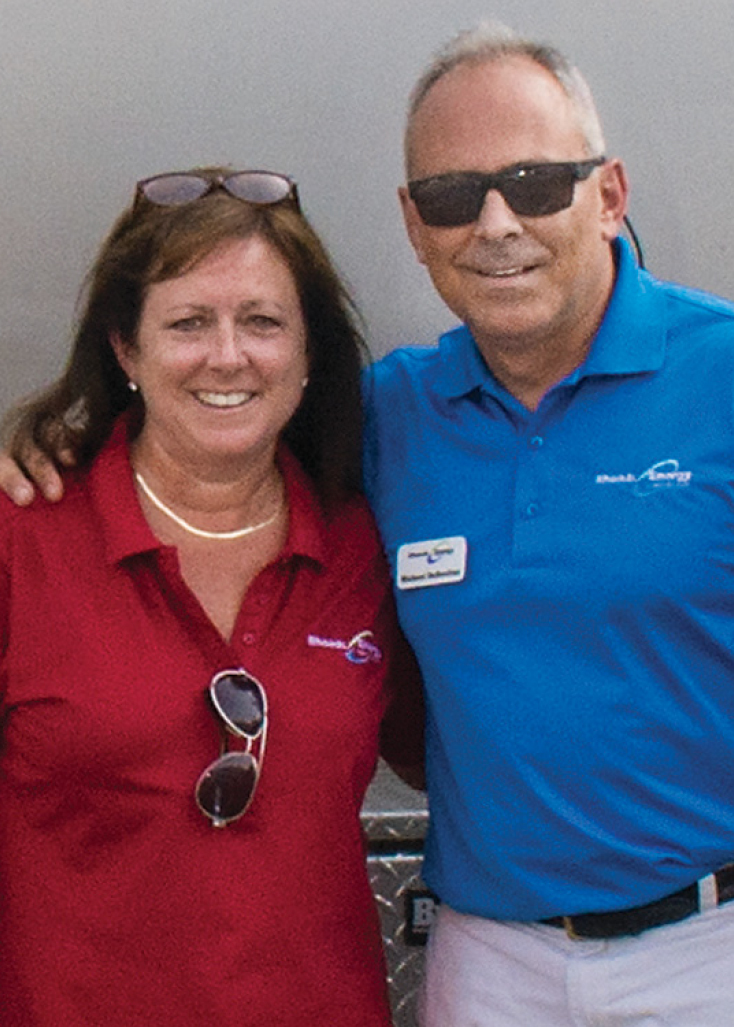 Wanting to be closer to home when her son was in high school, Goldbach led the business development efforts for Benchmark Construction, a regional commercial construction company. "Again, I was the only woman at the board table," Goldbach said, explaining part of her role was to help change the predominately male culture.

When her brother, Michael DeBerdine, the CEO and president of Rhoads Energy, approached her about joining the company, its propane division was only a year old, and someone was needed to quickly help it grow.

Rhoads Energy has grown organically and by acquisitions to become a family of energy companies. It is now one of the leading providers of energy services related to heating oil, natural gas, propane, HVAC, and fleet fueling in Southeastern and Central Pennsylvania.

"I immediately within the first couple weeks bought steel-toed boots and a Carhartt jacket and helped deliver propane for a couple weeks," Goldbach said. She immersed herself in propane, quickly becoming involved in the Pennsylvania Propane Gas Association, where she recently completed a board term.

One of her biggest accomplishments since has been spearheading the company's autogas effort partnering with ROUSH CleanTech and local school districts to convert school buses to become propane-powered. To date, Rhoads Energy has helped schools transition more than 500 school buses to propane.

"It's slow but steady. Almost every year, we've helped some school district make the transition," she said. A fervent advocate for autogas, Goldbach spends time educating school districts and others in the industry about the fuel.

Another large part of Goldbach's personal and professional passion is community engagement; she has held leadership roles for various organizations. "I strive to make a difference every day to someone," Jennifer said. This has become her life mantra. It is inspired by the Story of the Starfish about a boy trying to save all the washed up starfish by throwing them back in the ocean one at a time, thus making a difference for at least one starfish.
During her off hours, she primarily spends time with her husband and son, splitting her time each week between their households in Chesapeake Bay and Lancaster. Boating and annual trips to Disney are some of their favorite activities.

"It's annoying to some, but all I want to do is hang out with my husband. We have so little free time together. We love going to college football games. When I'm 90, I still want to be tailgating," Goldbach said. The couple have season tickets (and tailgating rights) to all University of Delaware games and are also big fans of Navy and Notre Dame.

"I've just been blessed. I've been blessed with wonderful professional opportunities," she said. "My husband is a great man and wonderful role model to our son. My cup is always half full."

Her advice to others: "Own your own life. Don't let anyone tell you you can't."