Wednesday, March 10, 2021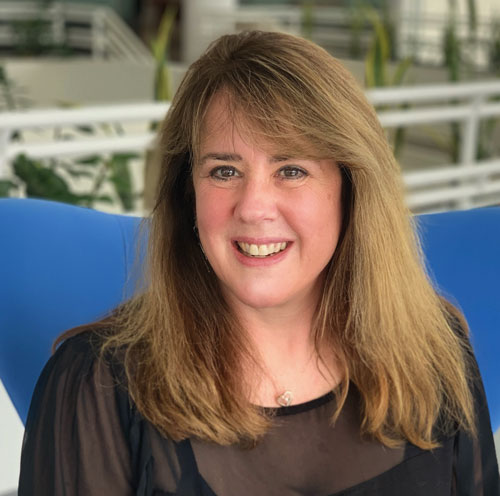 With degrees in accounting and information technology, Kim Furphy began her career in the membership services department at Prodigy Communications. She quickly transitioned into the human resources (HR) department primarily because "they thought I was good on the phones, and I might be able to handle the customer service." 
It was a life-altering move. Today, Furphy is director of HR at Paraco Gas Corporation headquartered in Rye Brook, New York, where she handles human resources for approximately 400 employees across five states.
"Once you get into human resources, you realize all of the various pieces and components, laws and compliance issues, and the things you need to do to look out for people," she said. "Then you kind of go — all right, maybe it is a little bit more than just talking to people and getting them enrolled in medical benefits. It's not just the warm and fuzzy, exactly," Furphy said. 
She credits her incredible mentor at Prodigy, whose knowledge and wisdom continues to guide her. "He had an approach that set my mentality and my thought process even now," Furphy said. "He taught me it's not all about doing it our way. It's about being able to provide guidance and insight and making sure people have all the information they need to make the right decisions."
After eight years at Prodigy, she followed her mentor to a supply chain software company, then moved to work for a government contractor that developed software for the United States Department of Defense. Her next two stints were working in HR for a construction company in Manhattan, New York and then Zachys Fine Wines, an international fine wine retailer and auctioneer with offices in New York, New York, and Hong Kong. 
When changes were underway at Zachys, Furphy sought a similar opportunity to make a difference at a family-owned company and landed at Paraco two years ago. One of the largest privately held marketers in New York and one of the top regional marketers in the Northeast, the company supplies propane to residential, commercial and wholesale markets in New York, Pennsylvania, Connecticut, Massachusetts, New Jersey, Vermont, Rhode Island, New Hampshire and Maine. 
Moving to Paraco was a big change because of the size and industry, she said, but the challenge and opportunity to make an impact was very appealing. "You know, policies are policies. It's really about learning how we apply them to our employees here at Paraco," Furphy said. "I've never been a slave to one particular industry, so I find it very easy to switch. The more I learn about the industry, the easier it is for me to understand the people I support.
"I think energy — you get the picture of the guys lugging the hose or turning the wrench on the oil rigs and stuff. That's where your head goes. As I got more deeply entrenched in this industry, I see how valuable it is," she said.  
When Furphy is not balancing the challenges and opportunities of Paraco, she is at home with her three sons, her husband — who has his own carpentry business — four cats, and two dogs. "I think the one thing that the pandemic has done for me is I've always enjoyed cooking, but now that I'm home, and I'm cooking for five almost every night, I'm definitely exploring more on that front," she said.
Originally from Massachusetts and Maine, Furphy describes herself as a New England girl. She lives about 45 minutes outside of New York City, which is the best of both worlds — although she admits she doesn't have a lot of downtime to spend in the city. 
"People ask me what I do on the weekends, and it's like, well, you know what? I'm around people so much during the week that I kind of like to stay home. I keep my circle small. I am a big family person, and I enjoy hanging with my kids and love to work around the house," Furphy said. "My mom passed away a few years ago, so I have her house up in Maine that we're going to eventually retire in. We go up there a lot just to make sure it is still standing, and because we're still cleaning out her stuff." 
While retirement is not in her near future, Furphy is embracing the opportunities at Paraco and hopes it will be her last career stop.