Running
Michael Oil and Propane
, the company her grandparents started in 1948 in Big Rapids, Mich., was not Gail Bailey's original career path. "The goal was to go into accounting and get my license as a CPA. The closer I got to the end of the program, I realized that wasn't the direction I wanted to go," Bailey said.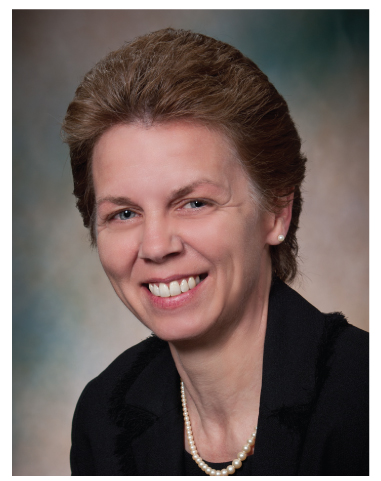 But, she decided to go ahead and finish her degree in accounting from Ferris State University and took a job in public accounting. On her way home from the accounting office, she would stop by Michael Oil and Propane and pick up some of the daily work.
As a working mother of three, she was juggling. "I was putting in a lot of hours, but it was a family business so you don't think about it. You just need to do what needs to be done," she said. "I always told my dad if he ever needed me to work for him full-time, to let me know. One day he let me know. I gave my notice and never looked back."
Originally, the company started as a Sunoco gas station with her grandfather also delivering fueloil and gasoline from his station wagon. As the business grew, the company bought fuel delivery trucks. In the mid '70s, Bailey's father, Harry Michael, took over the business and expanded the operations into propane.
"We started out with one propane truck and would drive it 30 miles one way to fill with gas. We would deliver that and go back to refill the truck. We soon bought our first bulk tank, and then it wasn't long before we got another bulk tank. We now have 48,000 gallons in storage," she said.
In 2005, Bailey took over management of the operation. "Over the years I just took on more and more of the things my dad did," she said. "Everything interested me, so I just jumped right in. My dad is a pretty good mentor and teacher. His management style is different than mine, but at the end of the day, he's very supportive. I can honestly say he's one of my best friends."
Today, Michael Oil and Propane has 3500 customers both residential and commercial located in five counties, and eight employees including Bailey's sister and father who, at 84 years old, still comes into the office several days a week. The company offers a wide selection of petroleum products and related parts, lubricants, HVAC parts and supplies, whole-home generators, and a service department. "We have a lot of hats to wear," Bailey said.
Although it has underground storage for gasoline, diesel, and kerosene, roughly 65% of the company's business is propane. "It took several years for the propane side to pass the liquid-fuel side of the business. Even I was surprised when we pulled numbers," she said referring to the growth in propane. The growth has continued to be steady. "We're just about bursting at the seams. It's time to plan our next steps."
In addition to running the oil and propane company, Bailey, now a grandmother of 11, also has a real estate broker's license. Her husband, Gary, owns a real estate brokerage where both of their sons—also real estate brokers—work, and she does all the accounting for the brokerage. "All I talk about when I'm home is real estate," she said jokingly.
The couple and some friends recently bought a flip house that they are rehabbing themselves. "We're right down in the nitty-gritty. I have no idea why we did it. It's one of those things you do and then cross it off your bucket list.
"You never know what's going to happen, and that's half the fun of looking forward. You never know what opportunities you'll wake up to in the morning." While she doesn't have a lot of downtime, Bailey said her personal hobby is reading. "I love to read, and I read a lot of different things. That's how I relax." — Karen Massman VanAsdale
(Reprint: Butane-Propane News, May 2019)