Tuesday, December 3, 2019
(December 3, 2019) — Companies that provide insurance can also provide resources to help those they insure prevent accidents in the first place. Since they learn about accidents soon after they happen, they are well placed to discover how the accidents happen and then share that knowledge with others.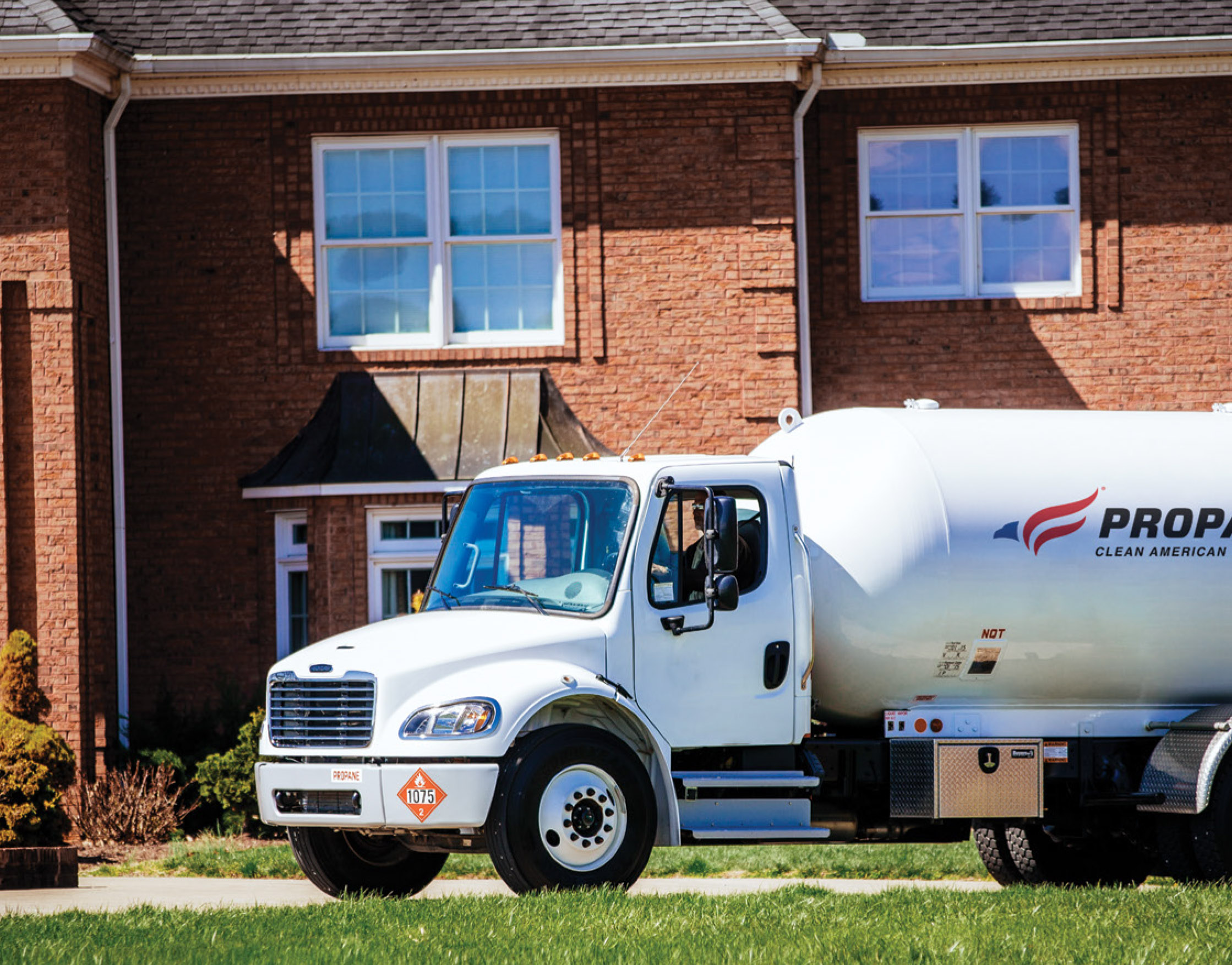 Propane marketers have access to many other resources, too. "This industry is heavily regulated; it has great resources available from the associations and other groups," says Lauren Fronczek, senior marketing manager at National Interstate Insurance Co.* "Propane marketers understand the liability, so they have safety standards in place."
"The barrier to entry is high," adds Michael Winchell, director of specialty transportation at National Interstate Insurance Co. "You can't just buy a truck and go into business, as you can in many other industries."
One of the available resources is the industry's Certified Employee Training Program (CETP). "Since CETP came in, we have seen a real decline in losses for general liability," says Frank Thompson, owner of PT Risk Management (Phoenix). "Out of the last 16 explosions and fires we've seen, not one has been our client's fault."
Propane marketers have shown that they use these resources and follow safe practices, and it's important that they remain vigilant in doing so.
"While the number of accidents may not be increasing, the size of jury verdicts most definitely is," says Todd Buechler, assistant vice president, risk engineering at Crum & Forster (Geneseo, Ill.). "Therefore, it is imperative companies be more diligent in implementing sound business practices, following required codes, evaluating all parts of the business to determine compliance, and doing whatever possible to reduce accidents."
To that end, these insurance experts shared with BPN several tips for managing safety and liability.
Perform internal audits.
"One of the best means to prevent accidents and comply with standards is to perform internal audits," Buechler says. "Periodically you may get audited by your insurance company or some other entity such as the federal DOT or OSHA. These audits are valuable because of the outside perspective they offer, but, frankly, you don't want to wait for these audits to find the weak areas in your operation. Companies who tend to be proactive in auditing their own operation tend to have far less compliance and safety deficiencies, which can reduce your risk of accidents."
See what resources are available from your broker.
"We advise marketers to work closely with their brokers," says Fronczek. "Use the resources provided by the insurance carrier; there are a lot of tools out there that not everyone takes advantage of." Examples include prepackaged safety meetings and defensive driving programs. "Some insurance companies may cover the cost of a defensive driving program," Winchell adds. "Propane marketers know the risk better than anyone, but a defensive driving program can help reduce the frequency of auto accidents with simple procedures drivers can follow."
Train employees.
"Training can play a large part in how claims are handled. When a matter goes into litigation, employee training will be scrutinized," Buechler says. "Should a loss occur, plaintiff's attorneys are going to address the level of training and education for the company as well as any employee involved in the accident," Buechler says. "We encourage propane companies to evaluate their training programs to ensure all employees participate in training, including owners, managers, and CSRs."
Be vigilant about remedial training, documentation, and inspections of new properties.
One of the most severe losses propane marketers suffer is an explosion. These are rare, but when they do happen, it is usually due to cutting corners. "That's why remedial training is so important," says Fronczek. "Someone who has been there 20 years may get complacent. It's also important to have documentation of the condition of vehicles and drivers; you have to have it all documented in order to manage it." Winchell adds, "If you are going to service a new property, inspect it to make sure the system is in working order."
Reduce vehicle accidents with good hiring, training, and oversight.
"One of the growing concerns throughout the insurance industry is the increased costs of vehicle accidents, which can be attributed to many factors, but distracted driving is likely the major cause," Buechler says. Companies can manage their auto exposure by hiring qualified drivers, obtaining background checks, training drivers, managing driver activities through technology (i.e., collision avoidance, GPS telematics, and cameras), investigating root causes of accidents, disciplining appropriately, and retraining when necessary.
Take measures to prevent slips and falls.
Some of the most frequent losses for propane marketers are workers' compensation claims resulting from injuries suffered when pulling hoses or exiting a vehicle. "That is not increasing, but it is the top frequency," Winchell reports. "People are devoting more money and resources to prevent these." Examples of preventative measures include providing shoes with proper grips on them; extra steps on trucks, so there is not so far to fall; an extra handle, so there are three points of contact as the driver is exiting the truck; and good mechanics as far as pulling hoses and entering and exiting the truck. "We also support physical abilities testing to be used before hiring."
Develop a return-to-work program.
For those employees who do end up having a workers' compensation claim, be prepared with a return-to-work program. "If you do have a claim, you can help them get back to work with light-duty tasks," Fronczek explains. "If you don't have a program like that, it is harder for them to get back to work."
Ensure propane installations meet local codes.
"One of the greatest challenges in defending propane marketers after a propane fire and/or explosion is trying to overcome installation code violations," Buechler reports. "When there is no clear evidence as to the cause, especially when the homeowners are deceased or severely injured, the plaintiffs will point to all of the installation code violations. The way to reduce liability potential is to install and maintain equipment per codes and manufacturer recommendations. One suggestion is to provide a more detailed checklist which may help the service technician meet the installation requirements."
Keep good documentation.
"Documentation tells the story. It's a complete reflection of the marketer and how they will be viewed by a jury during the trial," Buechler says. He states Crum & Forster encourages all companies to take a thorough look at their documentation procedures and audit the completion of forms. He also notes that it's becoming more commonplace to take pictures of installations, along with warning tags, and how propane containers are secured when necessary.
Save all your cylinder requalification documentation.
Though the law says requalification facilities need only keep cylinder requalification reports for five years, Thompson recommends keeping them forever. He suggests scanning the records into your computer system and keeping them. "If you certify a bottle and then a claim comes up downstream, that documentation is the starting point to help us protect you."
Follow company policies.
If a
n accident occurs, attorneys on both sides will ask what the company policy is and how it was implemented leading up to the accident. "On occasion, company policies go above and beyond codes and the company will be held to that standard," Buechler says. "Therefore, implement sound company policies and follow them, whether verbal or written. Policies can change or become outdated, so policies need to be reviewed periodically, modified when necessary and communicated to all employees. Make sure the communication is documented."
Review insurance coverage.
"We obviously recommend choosing a carrier with propane-specific expertise in underwriting, claims, and risk engineering," Buechler says. "The client should annually review coverage with their agents to adjust for changes during the policy year. There appears to be an increase in claim activity for employment practices and cyber liability; propane marketers should be looking for coverage to address these types of claims. With the increase of wildfire occurrences, propane marketers should review their insurance policies to ensure they have adequate coverage to protect their assets. One company asset that tends to be overlooked is a company-owned tank at a customer's site."
Ask an expert if your coverage is sufficient.
With insurers suffering rising losses from forest fires, tornados, and flooding, and with the price of steel up, propane marketers who haven't increased coverage on their tanks may be underinsured, Thompson says. One insurance company is automatically increasing customers' coverage 4% a year because of that. To see if your coverage is sufficient, he recommends working with an agent who understands the industry and its needs. "We know what's going on because propane is what we do," Thompson says. "An agent who is a generalist and writes only one or two propane accounts, doesn't know the cost of steel and doesn't know the propane business."
Consider cyber liability coverage and umbrella policies.
"Cyber liability coverage is very important," says Fronczek. "We've all seen the problems big corporations are having with cyberattacks; companies of all sizes are now picking up coverage for that too." There's also a growing interest in umbrella policies, Winchell adds. "Liability throughout the transportation industry is more litigious," he explains. "More and more marketers are buying an umbrella policy to protect their business. It's not just propane; all transportation businesses are seeing higher verdicts. It's important to make sure you have appropriate limits."
Beware of insurance carriers with prices that are far below the competition.
"There is a fair price for insurance, just as there is a fair price for propane," Thompson says. He has seen two things happen with companies that offered unrealistic rates: they raised their rates dramatically the first time the customer renews or they stop offering coverage for the propane industry. Two companies recently ended their programs for the propane industry, he reports. Both were known for offering coverage at very low rates. Their departure left hundreds of marketers looking for a new provider. Another tactic is to offer a low initial rate and then raise the rate dramatically upon renewal. "We've seen the cheapest carriers raise their rates 36% to 40% the second year," Thompson reports. "Rates will go up with any carrier, but they should not spike; they should go up gradually."
Ask if the insurance carrier you are considering provides a cause-and-origin specialist in case of an incident.
Not all do, but it's important. On Labor Day weekend, Thompson got a call from an employee. A general store had been destroyed by a fire, and his client provided the propane the company sold from the front of the store. Thompson called the insurance carrier and found they were already sending an attorney and an inspector to the scene. They found that a security camera at a convenience store across the street from the general store had captured footage of an arsonist starting the fire. "The fire inspector and the police inspector had a photo and a suspect; we were free and clear," Thompson says. "That's what we need—a cause-and-origin specialist there immediately to protect the propane company." — Steve Relyea
*Policies are underwritten by National Interstate Insurance Co. and Vanliner Insurance Co., authorized insurers in all 50 states and the D.C.; National Interstate Insurance Co. of Hawaii Inc., an authorized insurer in Hawaii, Michigan, New Jersey, and Ohio; and Triumphe Casualty Co., an authorized insurer in all 50 states and the D.C. except in Michigan, New Jersey, New York, and Wyoming. National Interstate Insurance Co., 3250 Interstate Drive, Richfield, OH 44286. All rights reserved.