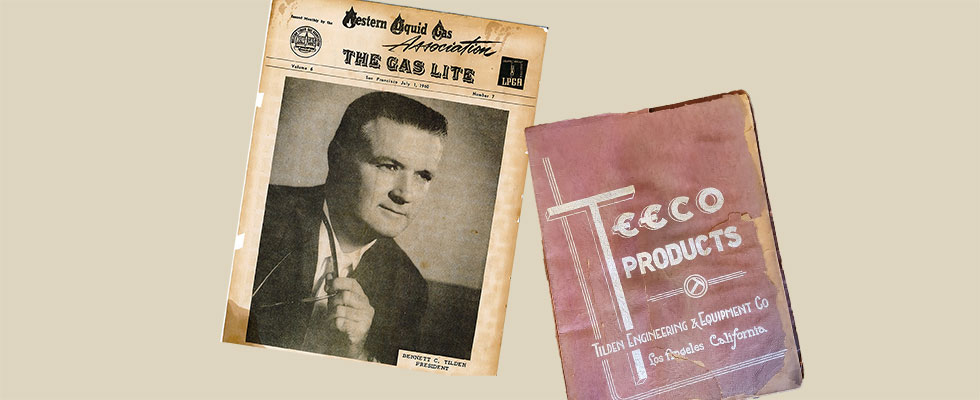 Inside the company's history & its future plans for success
Monday, September 13, 2021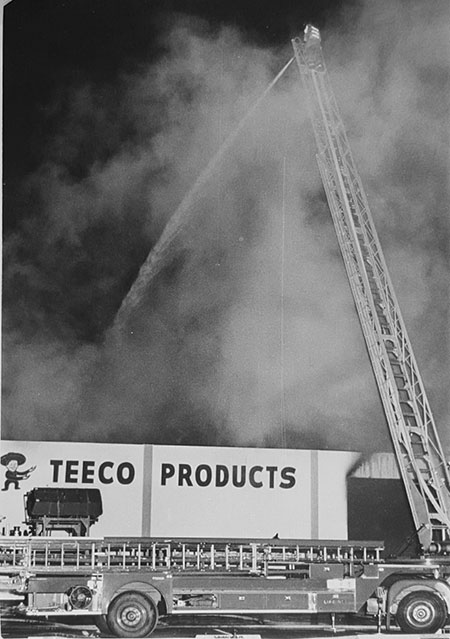 In 1946, entrepreneur Ben Tilden began selling propane equipment from the trunk of his car. That's how Tilden Engineering and Equipment Company (Teeco) got its start. In the years since, the company has seen steady growth and expansion as it met the ever-changing needs of its customers.
This year, as Teeco Products celebrates its 75th anniversary, it has four facilities and serves customers in 18 western states. The privately-held wholesale distributor and fabricator of gas equipment continues to innovate, adapt and grow. Jay Stephens, president and CEO of Teeco Products, shared the company's most recently-added services as well as key events that have helped make the company what it is today.
Recent Additions
One recent addition is a line of sonar tank monitors. Because they use sonar to detect the tank level, these monitors eliminate the need for a float gauge in the tank. They are simply attached to the bottom of the tank.
The tank monitors currently connect to cellular networks; the supplier has agreements with all cellular companies. However, in the next year or so, these sonar tank monitors will communicate via satellite.
The sonar tank monitors can be set to ping as often as the customer chooses — from every five minutes to every five days — and provide updates to the propane company's computer or phone. "That's our newest, most exciting product line," Stephens said. "The same technology used by submarines can be used for monitoring propane, oil, gas and water, too."
Another recently-added service is consignment tanks in Southern California. In partnership with Quality Steel, Teeco offers consignment in Sacramento and Irvine. Customers can buy full loads of tanks from Quality Steel or individual tanks from Teeco and can arrange for a tank with a full turnkey dispenser package.
"They can buy a few at a time and get them without buying a full load," Stephens explained.
A third recently-added service is "Teeco Training Tuesdays." Launched in April 2020, these are product training sessions developed in partnership with manufacturers and presented live online. Teeco also compiles manufacturers' training videos on its own YouTube channel so customers can view them at any time.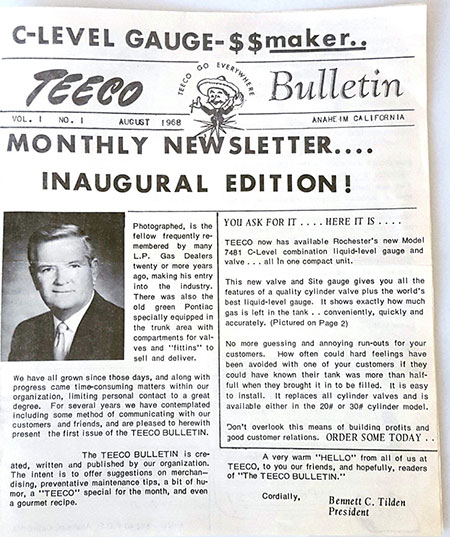 "The pandemic forced us to have to rethink how to visit our customers," Stephens said. "All our manufacturers jumped right in when we asked them to do Zoom meetings and webcasts. This started last year during the pandemic, but it will last."
A History of Growth
After its origins in selling products in Los Angeles, California, from a 1941 Pontiac, Teeco grew rapidly in the 1950s and 1960s. By the 1960s, it was serving customers in the propane industry in 11 western states. Then, the company had to overcome a major, unexpected hurdle.
In 1972, a fire destroyed Teeco's warehouse, offices, inventory and equipment. Staff worked from patio furniture in the parking lot to reconstitute the company. With support from vendors and customers, the company quickly recovered.
Teeco accelerated its expansion after that. In 1974, it began construction of a new warehouse in Auburn, Washington, to replace a smaller one elsewhere in the state. In the 1980s, it acquired a company with warehouses in South Dakota and expanded its service to 18 western states. In 1989, Teeco acquired a fabricator of trucks and equipment in Sacramento.
"The fire was a turning point," Stephens said. "The company had to rebuild itself, and they got so much support, they started growing further."
The Sacramento facility became Teeco's first superstore. There, it sold tanks, built bobtails and converted vehicles to propane.
"That's when Teeco really went from warehousing to also engineering and fabricating," Stephens said. "Before then, the company was doing that, but from several locations."
Stephens joined Teeco at that facility in 2007. He had begun his career at another distributor in 1979 and then joined a propane marketer in 1983. He joined Teeco as an operations manager and became president and CEO in 2019. "I started my career working in a warehouse, and now I run warehouses with my branch managers," Stephens said.
One development he led in 2019 is the ongoing conversion of the company's Irvine, California, facility from being not just a corporate office but also a warehouse. A growing number of product lines are being added to that facility over time. "That hopefully will be another expansion and another landmark event in the company's history," Stephens said.
Celebrating 75 Years
Throughout its history, Teeco has responded to changes in the propane industry and the needs of its customers, adding new products and adjusting inventories to accommodate fluctuating demand for existing ones. The company recently began sharing this history by featuring unusual products from the past in its newsletter in a feature called "Teeco Catalog Flashback."
Most recently, the product in the spotlight was the Destroilet, a human waste disposal system fueled by propane. As Teeco celebrates its 75th anniversary this year, the company's team invites friends in the industry to share photos, comments and anecdotes about their experiences with Teeco and its employees over the years. These comments and stories will be shared in future issues of the company's newsletter, "Teeco Topics."