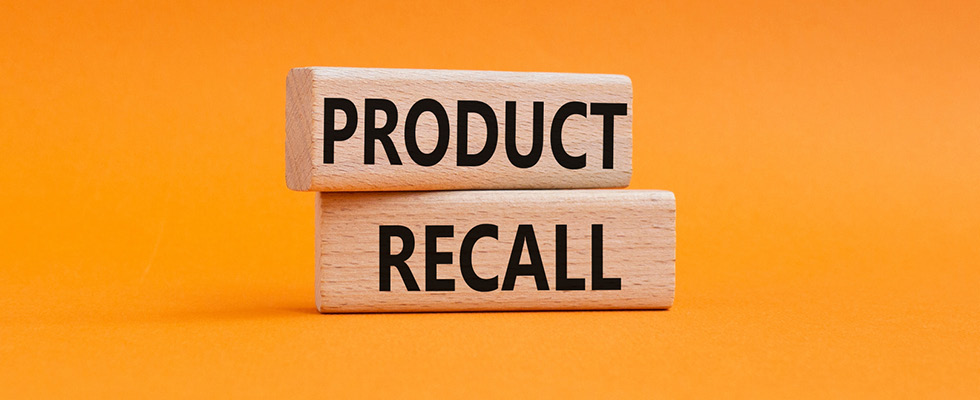 Navigating the waters of self-reporting propane equipment hazards or defects in the age of the internet
Several years ago, I decided I wanted to buy some liquefied petroleum gas (LPG) equipment to use as exhibits for one of my propane explosion cases. Specifically, I wanted to acquire an excess flow valve and adapter valve like you would use for liquid withdrawal at a motor fuel dispensing station. I looked on the internet and found that I could not easily purchase such equipment online.
I called my local LPG equipment dealer and asked about purchasing these items, but I was immediately asked if I had an account and what propane company I worked for. I told the salesman I was a lawyer, and he replied, "We don't sell to lawyers" — or words to that effect — and hung up on me. So, I called one of the expert consultants I use from time to time, and he acquired the parts for me.
Why am I telling this story? It's because now you can find these parts online with only a modest amount of effort, especially if you have an account at some of the big box hardware or home supply stores. Finding LPG parts online for RVs, grills, camping and other uses around the home and/or farm is even easier.
So, what if the adapter valve I wanted to buy was defective and needed to be recalled? Would this need to be reported to the Consumer Product Safety Commission (CPSC)?
Surely not, you say: It's not a consumer product; it's a piece of industrial equipment that does not fall under CPSC jurisdiction. But not so fast — especially now that you can find such parts with much more ease online.
Moreover, the CPSC, after historic lows in enforcement during President Trump's administration, has expressed a commitment to supporting higher civil penalties, criminal penalties and the potential use of injunctive measures. In early August 2022, for example, CPSC announced an agreement by TJX Companies Inc. to pay a $13 million civil penalty, mostly due to continued sales of recalled children's products in brick-and-mortar stores and online.
When dealing with "substantial product hazards," the CPSC can act with respect to almost anyone in the chain of distribution, which includes manufacturers, retailers and distributors. (See 15 U.S.C. § 2064(b)–(d).) Amazon recently attempted to obtain summary judgment with the argument that it was not really a "distributor," but instead a "third-party logistics provider." The presiding administrative law judge rejected this argument (CPSC Docket No. 21-2, Jan. 19, 2022). Thus, LPG products can face extra scrutiny if sold to consumers via online platforms.
CPSC Jurisdiction
The CPSC website states generally those products under its jurisdiction are "consumer products," but that some consumer products fall under the jurisdiction of other agencies. For example, industrial/commercial/farm products fall under the Occupational Safety & Health Administration (OSHA), while cars, trucks and motorcycles fall under the National Highway Traffic Safety Administration (NHTSA). There is not a categorical list of products regulated by CPSC, and it's sometimes easier to determine what is not regulated by CPSC — for example, cosmetics (Food and Drug Administration, or FDA), cars (NHTSA), firearms (Bureau of Alcohol, Tobacco, Firearms and Explosives) or medicines (FDA).
The Consumer Product Safety Act (CPSA) defines a consumer product as "any article, or component … (i) for sale to a consumer for use in or around a … household or residence, a school, in recreation or otherwise, or (ii) for personal use, consumption or enjoyment of a consumer in or around a … household or residence, a school, in recreation or otherwise." This is obviously broad.
Even if a product is sold primarily to industrial or occupational buyers, it can still be a "consumer product" if it is distributed for ultimate consumer use or advertised and marketed for consumer use. Where the line is becoming harder to draw is in products once almost exclusively sold through specialized distributors to certain occupations — such as construction safety equipment — but which can now be found at big box stores or online and can be purchased by anyone, even if the buyer has little-to-no training on the use of such products.
This not only poses the risk that the CPSC might come calling if the product is defective and ends up in homes or is used recreationally, but it raises the question about whether manufacturers and sellers of such products need to consider revising their warnings and instructions, as less sophisticated users without the benefit of any occupational training may end up purchasing them.
Any doubts will be resolved in favor of finding jurisdiction in favor of the CPSC, and the burden will be on the manufacturer or distributor to show industrial or institutional distribution. Questions like, "Was it foreseeable that this product would end up in a household — possibly one with young children — rather than just at an industrial jobsite?" may come into play.
The Obligation to Self-Report
Using the example about the defective adapter valve, let's say that a farmer decided to construct his own motor fuel dispensing station at his home and bought the adapter valve online. Assume further that the excess flow valve did not work, so there was a gas leak which resulted in a small fire and minor injuries. The farmer calls the manufacturer to report the incident. What is the manufacturer's obligation, if any, to self-report to CPSC?
If this were unquestionably a consumer product, there would likely be no choice but to file a so-called Section 15(b) report with the CPSC. The obligation to report "immediately" occurs with:
A defective product that could create a substantial risk of injury to consumers
A product that creates an unreasonable risk of serious injury or death
A product that fails to comply with an applicable consumer product safety rule or with any other rule, regulation, standard or ban under the CPSA or any other statute enforced by the CPSC
An incident in which a child (regardless of age) chokes on a marble, small ball, latex balloon or other small part contained in a toy or game and that, because of the incident, the child dies, suffers serious injury, ceases breathing for any length of time or is treated by a medical professional
Certain types of lawsuits (This applies to manufacturers and importers only and is subject to the time periods detailed in Sec. 37 of the CPSA.)
CPSC urges product manufacturers to self-report. Its mantra is: "When in doubt, report." There are potentially very substantial civil or criminal penalties for failing to do so. Indeed, some of the largest settlements obtained by CPSC involve a failure to report.
For example, early this year, CPSC announced a $6.5 million civil penalty on Core Health & Fitness LLC for failure to immediately report a defect on its exercise equipment. Effective Jan. 1, 2022, the maximum civil penalty is $120,000 for each violation and an aggregate maximum of $17.15 million for any related series of violations.
Recalls & Reporting Online Made Easier
The 2012 edition of the Recall Handbook is still available online at the CPSC and is a valuable resource for recalls. Ten years later, the recall and reporting process has become more streamlined, and there is a Fast Track Recall Program available at saferproducts.gov/business, which expedites the process. Starting Jan. 31, 2022, businesses that want to participate in the Fast Track Recall Program will be required to submit their Section 15(b) reports — the self-report — exclusively through the online portal.
It is also easy for consumers to report an unsafe product to CPSC online. Thus, while the risks are increased by more and more online sales to consumers of products that were previously sold in the industrial or occupational supply chain, this same technology can also be used to better manage the recall process itself. While it is beyond the scope of this article to fully describe the recall process, you can obtain a good idea from the Recall Handbook.
Many manufacturers and sellers can do their own Section 15(b) reports, sometimes with assistance of legal counsel. Many manufacturers and sellers are also able to conduct recalls themselves, and there are vendors available to assist as necessary in the nuts and bolts of the recall process, including the tracking and required reporting to the CPSC.
When to Call a Lawyer
Legal counsel is still often necessary to help determine whether self-reporting is actually required — for example, whether the situation really involves a "substantial product hazard" or to help determine the scope of the recall. In some instances involving products that are sold to consumers online, depending on the nature of the defect, a recall can be targeted toward those online consumers and would not necessarily involve variants sold through more traditional channels exclusively for industrial use by trained personnel.
Legal counsel is always recommended if a manufacturer or seller is cited by the CPSC and for any enforcement action involving the Consumer Protection Branch of the Department of Justice. However, proactive management involving potential recall situations and the use of the online resources and portal at the CPSC can usually help avoid a costly and risky situation posed by an enforcement action.
Preparing for a Product Recall
In the 2012 edition of its "Recall Handbook," the CPSC advises companies and manufacturers to be prepared to answer or take action regarding potential issues that can arise. These issues include but are not limited to:
What is the defect that causes the product hazard?
What caused the product defect to occur in the first place?
Where are the unsafe products? How many are there?
Did the product fail to comply with government safety regulations?
Was the government or the appropriate regulatory body informed about the defect or lack of compliance?
Has the company discontinued production and shipments of these products to distributors?
Has the company notified retailers to stop selling the product and asked them to help identify consumers who own the product?
Has the company started reviewing existing databases to identify potential product owners?
Has a press release been prepared announcing the recall? What other forms of public notice are needed?
Has a toll-free telephone service been set up that will be able to handle the number of calls expected after the recall is announced?
Has the firm's website been modified to announce the recall and accept email requests to participate?
What is the company's estimate of the cost of the product recall campaign?
Is the company prepared to deploy manpower and/or fund an effort to provide replacement parts for defective products or to exchange them for new products that do not have the problem?