Sunday, December 15, 2019
By Joe Colaneri…
THEMES OF ADVOCACY AND LEADERSHIP
The 2020 presidential and congressional elections promise to be among the most contentious and consequential in American history. Against the backdrop of certain impeachment proceedings against the president, a presidential primary season in full swing—and congressional elections that could swing both houses of Congress toward the Democrats or the Republicans—or split control—and the prospect of a new president provide policy and political challenge for the propane industry.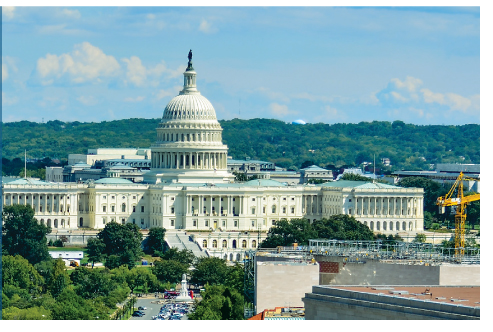 The propane industry itself is on the cusp of a new era in leadership and direction. For the first time in a generation, both the National Propane Gas Association (NPGA) and the Propane Education & Research Council (PERC) are under new management. Thus, the industry finds itself having to navigate both a changing political landscape in Washington, D.C., and new leadership and direction from within.
But within the conflicted, confusing, and confounding politics in Washington, D.C., there is a road map for advocacy and leadership built on traditional methods and evolving strategies.
Three Pillars of Advocacy
With all this challenge and opportunity coming, it may be useful to provide a Washington, D.C., process overview—that can help shape how the propane industry may be able to harness the potential of its ideas and the power of its message in 2020 and beyond.
One of the most influential books ever written on congressional behavior was University of Washington Professor Donald Matthews' pathbreaking "U.S. Senators and Their World," which explored, for the first time, the norms and folkways of the United States Senate and pulled back the curtain on the behavioral aspects of the Senate and the rules, written and unwritten, that guided policy and political behavior. Written in the early '60s before Capitol Hill advocacy and influence became a major industry, Matthews' work became a template to study the other aspects of the legislative process—including the influence, norms, and folkways of congressional staff.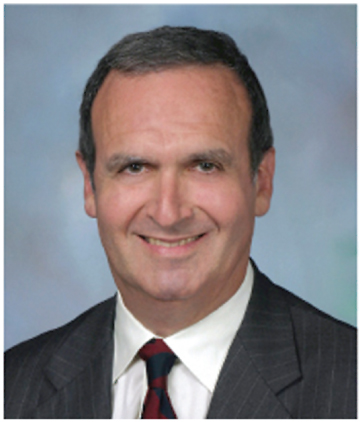 The congressional literature on staff influence is now long and deep—one part descriptive, two parts behavioral, and is based largely on an examination of determinative behavioral variables related to members of Congress, constituencies, issues, and political circumstances. The patterns suggest advocacy strategies that are relevant to trade associations, companies, and other stakeholders who advocate. What emerges is a conceptual list for discussion:
• The legislative process is essentially staff-driven
• Member meetings are largely symbolic, but an important rite of constituent passage
• Staff influence reflects Senate and House culture and has some constitutional basis
• Senate staff are largely policy-driven
• House staff are driven by immediate grassroots pressures
• Senior committee staff have more power and influence than most members of Congress
• The private sector stakeholder/committee staff process is intensely symbiotic
What matters to the propane industry (and other stakeholders) is how to take these congressional factors and themes and fashion a strategy that blends advocacy with leadership for the benefit of its members and constituencies.
Pillar One: Congressional Staff
The congressional policy process is almost entirely staff-driven, thus, forging long-term ties with congressional staff is a critical advocacy norm for stakeholders. Trade associations almost reflexively set up member meetings for their members, and these meetings are not without consequence. They are an important marker in assessing grassroots sentiment, but, except for the photo op, they have little consequence when policy decisions are made in the back staff room and presented to the member. In fact, many members defer to their staffs on policy matters. That level of trust is almost always sustainable if and when that staffer becomes a lobbyist in the future. Former Hill staffers are hired as lobbyists because companies, consulting firms, and trade groups know who has the ear of the member and who actually is driving the legislative process.
Trade associations are, out of necessity, changing in order to survive and remain relevant on Capitol Hill. The old tried-and-true photo op meeting isn't enough to add value—different advocacy tools need to be deployed. For propane, that is a given. The industry has developed an impressive grassroots network over the past 20 years. What it needs now is to use that network to drive an aggressive legislative agenda unique to the industry.
The propane industry's trade association, NPGA, has something that many industries do not have—it has PERC, which is both resource and constituency. Together, these two organizations could form one of the most formidable public policy business development partnerships on Capitol Hill and in the federal agencies. The essence of their respective structures suggests a powerful policy relationship in the offing—both facilitated by a strong grassroots constituency.
Both NPGA and PERC have compelling and consistent mandates—the need to sustain existing markets, and the imperative to identify future markets.
NPGA, by necessity, needs to maintain staff relationships in the House and Senate, but there is a dynamic here as well—not all staff influence is created equal. This more than likely has a constitutional basis. House members are more grassroots-oriented with the ongoing pressures of being up for reelection every two years. Their immediate imperative is political, not policy. This needs to be factored into any meeting with a House staffer. Very few have the time or inclination to pursue a policy agenda. The Senate is far different. Insulated by the apparent security of a six-year term, senators and their staffers are freer to pursue policy and develop the relationships with stakeholders that can help drive that agenda.
In the world of congressional staff, the role of committee staff is supreme. Committee staff not only have power over the congressional agenda, but they also shape it. In most instances, they outrank their own members in power and influence. If a stakeholder can't make the sale with a committee staffer, it won't make its way to the member. There is strong empirical evidence in the congressional literature, as well as the anecdotal, to back this argument. But there is one other factor to consider, committee staff need constituencies to be effective. They need the issue background from the field—they need stakeholders as much as stakeholders need them. Thus, the stakeholder/committee staff relationship is inherently, intensely, and of necessity, symbiotic. Committee staff are eager to build their power by developing relationships with the private sector that will provide policy ideas, substantive expertise, and political cover.
Pillar Two: Members of Conress
Establishing and reinforcing the importance and influence of congressional staff is a critical step in building an advocacy and leadership program on Capitol Hill. Equally compelling is the building of the member network. Whether the politics is wholesale or retail, it needs to reflect the industry's core constituencies—propane country, rural, in a traditional sense, conservative, pro-business values, balanced by the societal move toward clean fuels—and laser focused on the committees that matter most to the industry—tax, appropriations, labor, energy regulation.
And the network at its core should reflect a targeted approach to advocacy reflecting the fact that members of Congress seek their alliances based on their constituency sweet spot—their reelection—while the propane industry needs to view politics as a bottom-line enterprise. The two need not be incompatible. There is, in fact, ample room for crossover.
The member of Congress views the constituent as an instrument of political success. The propane stakeholder should view the member of Congress as an instrument of added business value.
Pillar Three: The Essential Partnership OF PERC and NPGA
It is important for any stakeholder to realize that in a complex institution such as Congress, picking your spots and your issues is critical. The trade association affiliation is important in helping develop the important grassroots connections and sustaining at least a cursory connection with the member of Congress. But advocacy is changing and the trade association that opts for the consensus model of congressional representation and photo op advocacy with no follow-up is destined for irrelevance. Trade associations are increasingly active in forming issue-specific coalitions, inside and outside their industries, with like-minded groups when consensus is possible.
The propane industry has a long history of forming its own industry coalitions to advance specific propane causes. The Propane Vehicle Council is one example of a group of like-minded propane companies forming an organization dedicated to the over-the-road motor fuel market. The industry could examine forming coalitions or working groups, formal or informal, in specific issue areas that could involve resilience, sustainability, infrastructure, and the strong connection propane has with rural America. Tax and federal funding initiatives could be developed to promote the growing list of potential propane markets. And propane could work with other industries to form powerful issue-specific groups.
As has been the case for more than 20 years, PERC is a world-class institution established by the industry to support traditional propane markets and examine and develop new markets. That industry expertise sustained over 20 years will enable NPGA to match and possibly outmaneuver its energy competition on Capitol Hill.
By harmonizing the PERC priorities, expertise, and initiatives with NPGA's grassroots strategy, advocacy, and coalition-building, NPGA and PERC can and will continue to develop visionary policies and exciting business opportunities.
PILLARS OF ADVOCACY AND LEADERSHIP
Propane is America's fuel. It has as yet untapped political power within its core constituency in rural America—Trump country. But it also has what many industries lack—it has the future if it chooses to command it. Propane has the versatility and the domestic supply to be a major energy participant in resilience, sustainability, hybrid technology, on-road and off-road, construction, ports, and new engine technology. And it has what the public is demanding—a clean domestic energy source at a fair price—and all-American at its core.
If propane can muster the power of its two organizations, both dedicated to its future, each group complementing the other with the expertise and the network to deliver, then the nexus between advocacy and leadership will have come full circle.
When it comes to politics and policy, it's a value proposition—an exchange and a linkage of expertise and access, of constituent and constituency, of tradition and future.
Joe Colaneri is a partner at AJW Inc., a Washington, D.C.- and Sacramento, Calif.-based public policy and advocacy firm. He was previously executive director of the Propane Vehicle Council from 1996-2002.