Wednesday, August 15, 2018
(August 15, 2018) — Two Emergency Responder Training Programs will be held in September at the New York State Fire Academy in Montour Falls, New York. A three-day Emergency Responder session that fulfills the 24-hour course requirement to become an Emergency Responder (CFR 1910) is scheduled September 11-13, 2018. A one-day Emergency Responder Refresher Training Program will also be held on September 13, 2018. These safety training courses are funded in part by the Propane Education & Research Council (PERC), the New York Propane Gas Association (NYPGA) Emergency Response Committee, and the New York Propane Education & Research Council (NYPERC).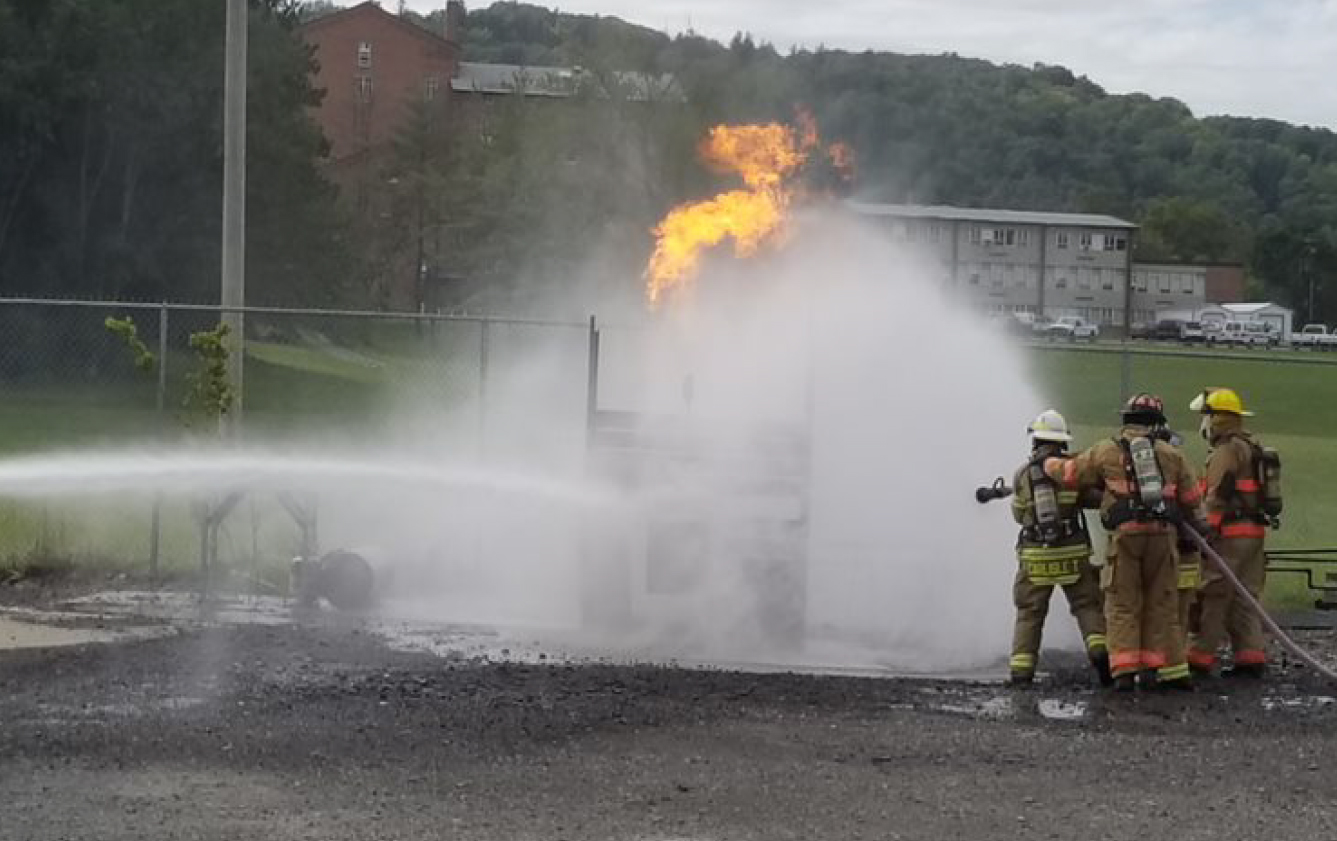 The refresher training on September 13 is an OSHA requirement for all responders who have taken the original 24-hour (3-day) course. The OSHA standard requires a refresher training every three years per CFR 1910.
The three-day course is based on materials found in the Propane Emergencies Text, 3rd edition. It will cover the physical characteristics of propane, the containers propane is stored in, and the ways propane is transported. The information will then be translated into hands-on and real-life Emergency Responder (ER) training. Finally, there will be a review of ER responses and incidents and a look into the future of Propane ER. This training can be applied to requirements for ER training in OSHA and NFPA standards.
If you have attended the Emergency Response three-day class in the past, you should plan on attending the one-day refresher class. Please bring appropriate outdoor work clothing, safety glasses, work gloves, and safety shoes. Those planning to participate in the actual live burn 'evolutions' must supply their own full turnout gear and SCBA, and be properly trained members of a fire department or other recognized emergency services organization. All students participating in the live burn must bring proof of proper training and current SCBA status. All others will be allowed to view the evolutions.
Meals and lodging are available at the New York State Fire Academy, or you may choose to provide your own accommodations. There are motels located in Watkins Glen, as well as in the nearby Horseheads area. Please do not contact the Fire Academy for course registration or lodging. For information about area lodging, please contact the Watkins Glen Chamber of Commerce, 607-535-4300,
http://www.watkinsglenchamber.com/
REGISTRATION DEADLINE is September 1, 2018. REGISTRATIONS CANNOT BE ACCEPTED AFTER THIS DATE. Payment is Due by COB on Sept 5. If you have questions about the program or registration please contact Dave Latourell,
This email address is being protected from spambots. You need JavaScript enabled to view it.
, 631-933-9024; or Jody Ameden,
This email address is being protected from spambots. You need JavaScript enabled to view it.
, 802-249-5585; or
This email address is being protected from spambots. You need JavaScript enabled to view it.
at 802-558-6101. NOTE: SPACE IS LIMITED.