Monday, September 17, 2018
Washington, DC (September 12, 2018) – Women in Propane (WIP) Council now offers leadership training to businesses and organizations at their locations. DiSC ON THE ROAD is the council's most recent initiative, teaching men and women the nation's most effective behavior profile training program by certified DISC® experts, affordably and conveniently.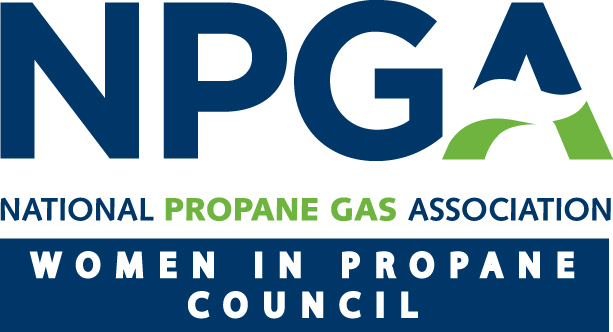 DiSC profile was developed to provide a more interactive learning experience and provides more dynamic resources than a traditional classroom model. Accurate, personalized profiles are created ahead of on-site training via online assessments. DiSC, which is a combination of four tendencies-- Dominance (D), Influence (I), Steadiness (S), Conscientiousness (C)--provides customized leadership training through a curriculum centered on understanding behavioral styles.
DiSC ON THE ROAD is advanced by Women in Propane in response to requests from companies to offer training at their locations. Previously, the Women in Propane presented DiSC training at the Leadership Forum at the Expo during the 2017 and 2018 NPGA Southeastern Conventions. Both the Leadership Forum at the Expo and DiSC ON THE ROAD are open to men and women. Three DiSC training options are available through DiSC ON THE ROAD: Everyday Workplace Training, Management Training, and Sales Training. WIP is now scheduling for DiSC ON THE ROAD trainings from November 2018 through October 2019. For a detailed packet of information, email
This email address is being protected from spambots. You need JavaScript enabled to view it.
, using subject DiSC.
The Women in Propane (WIP) Council was established to provide positive opportunities for all members of our industry to support the advancement and success of women in every scope of business operation and professional development. The Council was founded in January 2012, and is governed by an Executive Board. www.npga.org/WIP
The National Propane Gas Association (NPGA) is the national trade association of the propane industry. NPGA represents approximately 2,600 companies, including producers, wholesalers, transporters, and retailers of propane gas as well as the manufacturers and distributors of associated propane equipment and appliances. 50 million Americans choose propane as their energy source. Propane is an abundant, American resource that supports small businesses and protects the environment. For more information about NPGA and the propane gas industry, visit NPGA online at www.npga.org.