(January 20, 2020) — The propane industry morns the loss of Samuel E. McTier, 93, an elder statesman of the propane industry and longtime member of the National Propane Gas Association (NPGA). McTier died peacefully on January 11, 2020, in Lake Forest, Illinois, where he was a longtime resident. Born in El Paso, Texas, on June 16, 1926, Sam was a child prodigy, playing the violin and viola at age ten in the El Paso Symphony Orchestra, and graduating from Austin High School in El Paso at 14. He graduated from the University of Colorado in Boulder as a Mechanical Engineer. Sam served both in the Navy in WWII and the Korean War.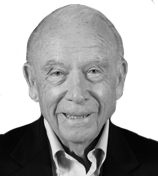 In 1946 Sam settled in the Chicago area and began his career in the propane industry with Bastian Blessing. After working as a RegO salesman, Sam eventually founded McTier Supply Company, serving as President and CEO for over 40 years. Upon his retirement, he worked in the industry at Propane Technologies and McTier Consulting. Sam received the Distinguished Service Award from the National Propane Gas Association and the World's Distinguished Service Award from the World LP Gas Association. In April 2012, Sam was placed in the Inaugural Class of the Hall of Fame by LP-Gas Magazine. He was the only person to receive the Member Emeritus status on the NFPA Technical Committee on LP-Gas.
Sam was a past President of the Bath and Tennis Club of Lake Bluff, IL, where he won their doubles tennis championship and was also nationally ranked in Men's Senior tennis. He was a finalist for the Poole Cup in golf and a finalist in the singles and doubles squash at the Onwentsia Club, Lake Forest, IL. Sam also served on the Board of the Lake Forest Symphony from 2006-2010. He played the viola in the Lake Forest Symphony and was on the Scholarship Committee of the National Propane Gas Association.
Sam was preceded in death by his parents, brother Frank McTier and first wife, Ann Heffner McTier. He is survived by his loving wife, Virginia Aldrich McTier, son Brian McTier (Kerry) of Brush Prairie, WA, daughters Dianne McTier Olsen (Clifford) of Lake Bluff, IL, Carolyn McTier Makens (Paul) of Tiburon, CA, grandchildren Annaka Olsen, Christian Olsen, Hanna Olsen Westmoreland (Nikolai), Samuel Olsen, Katherine Gertrude Makens and Kevin Makens.
The funeral will be held at the Church of The Holy Spirit, 300 E. Westmoreland Road, Lake Forest, IL, at 1:00 PM on Saturday, January 25th. In place of flowers, Memorial Contributions may be made to the Lake Forest Symphony, 400 E. Illinois Road, Lake Forest, IL 60045 or to t he NPGF Samuel E. McTier Memorial Scholarship. Donations in Sam's name may be made using
this form
. Donations are tax-deductible.