Wednesday, December 12, 2018
Nearly a year and a half into his role as president and CEO of the Propane Education & Research Council (PERC), Tucker Perkins isn't shy about trying new approaches in a dynamic and ever-evolving marketplace. His commitment to "rethink" everything when taking the top job at PERC has resulted in many changes. For instance, a new IT strategy is being implemented; a new auditing firm is being hired; a new cultural change is taking place to make PERC staff more consultative; new events such as the first "Can-Do Conference" held in July are being introduced; a more regional focus to marketing is being implemented; and the concept of "thought leadership" to improve propane's story in the national energy conversation is being introduced. These are probably just a few of the many modifications going on at PERC after Perkins spent time with retail propane marketers during the initial 90 days in his role as president and CEO. And the discussions with propane marketers have never really stopped.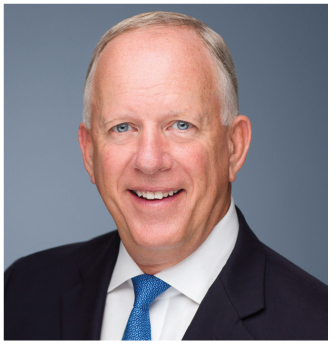 Workforce Development and Training
Amid all the changes going on, BPN visited with him about goals and priorities for 2019. "If you had to name the top two priorities for the propane industry right now that were not even talked about or on the radar five years ago, they are workforce recruitment and workforce development," Perkins said. "These issues go hand in hand as our industry needs new, younger staff people to help with the workload as our older industry employees continue to retire." He feels that workforce recruitment and workforce development are two areas where PERC, NPGA, state PERCs, and state associations can truly work in partnership. PERC can take the lead and provide the financing, but this will only work if states are motivated and develop good vocational programs. "North Carolina is a great example of a state partnering with PERC to launch a school and curriculum that will target employees with a military background. Others will be attracted as well," Perkins explained. "Five years ago, this wouldn't have passed the Council."
Digital Marketing
"The use of digital marketing to drive new customers to the industry will be another area where we are about to make a huge improvement," Perkins said. "We are not going to rest until more people are engaging with us, and we will educate them about propane and inspire them to get in touch with a retail propane marketer." With the soon-to-be-implemented new propane.com website, he sees sweeping change coming to the PERC residential program.
Summit Meetings
Perkins believes that bringing together builders for a one-day summit to learn about some of the details of building a propane-powered home can have a strong impact on how they want to approach the home plan. "Not only will the builders better understand the process of building with propane, but we will understand their issues, questions, and concerns better after these summits as well." He envisions five summits in different regions of the country initially.
Renewed Focus on Commercial Market
In looking ahead to where there is opportunity, he believes it is not solely in one area. He does believe there is opportunity in pursuing such commercial accounts as nursing homes, prisons, and retirement communities as there are many beyond the mains and they represent strong potential for high gallon usage. Forklifts are another commercial endeavor that Perkins feels represents strong potential for increased propane usage. "It's coming down to propane vs. electric in many warehouses. We need to make the case for propane as the strongest option for the forklifts."
Perkins notes that residential and commercial customers must be comfortable with the safety of propane and the ability to lock in the propane price to have peace of mind that even during a period of short supply or high demand, propane will always be available at a fair price.
—Pat Thornton