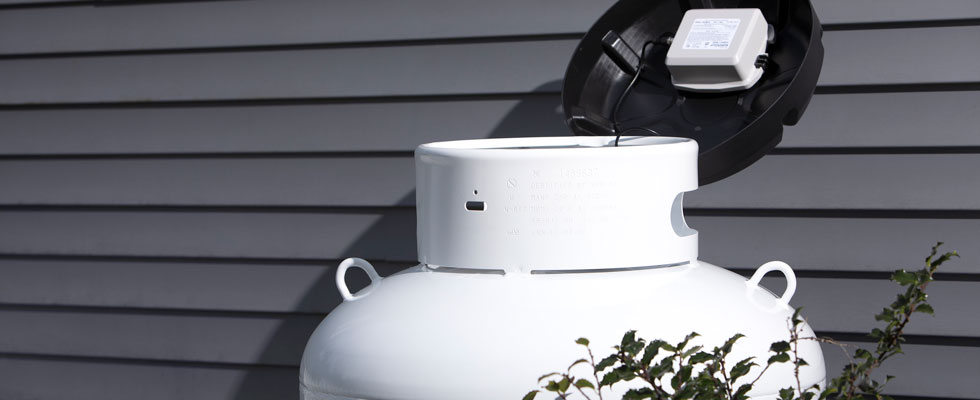 Stakeholders in production, refurbishing and sales of propane cylinders discuss market direction and strategies
"Purchasing steel is tough right now," said Adam Gazapian, owner of WB Tank & Equipment (Portage, Wisconsin), which refurbishes tanks and cylinders for resale. "There is a lot of demand for propane cylinders; we need more tanks and more labor."
At Worthington Industries (Worthington, Ohio), Sales Director Mark Komlosi said the pandemic has significantly impacted the strong demand for propane cylinders. "Businesses and consumers have made further investments in extending the outdoor season," Komlosi said. "In order to do so, they have more propane appliances than they did two to three years ago, thus driving demand for various sizes of products. In talking with our customers, liquefied petroleum gas (LPG) marketers, distributors and box retailers, we do not see this trend slowing down in the next 24 months."
Limited COVID-19 Slowdown, Now Full Speed Ahead
"Worthington continues to introduce innovative products to help consumers and markets have a better experience with our products and become more efficient," Komlosi said. "We have a pipeline of products being developed based on insights we have captured for our customers and consumers."
Komlosi says both steel pricing and availability have impacted the market. "We expect that to be the case for the foreseeable future," he said. "The best advice we can provide to marketers is to plan their needs as far out as possible. The companies that are planning ... are winning on price and inventory."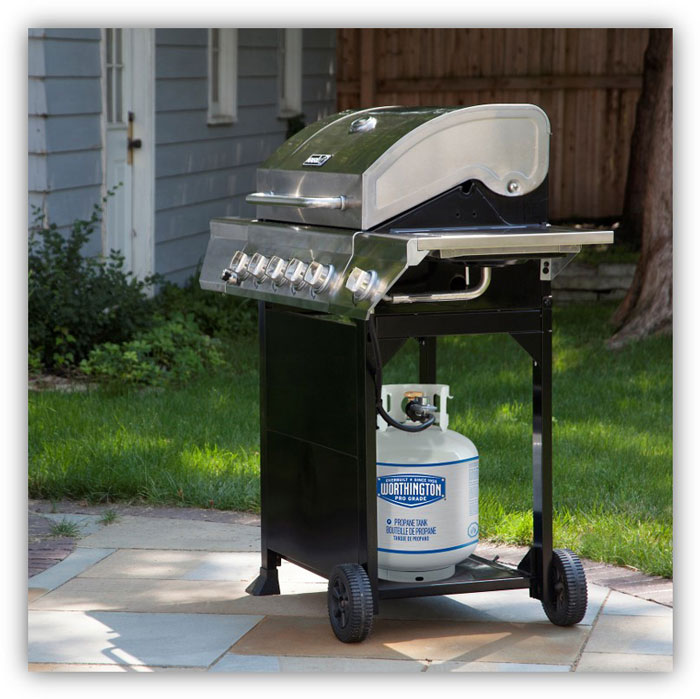 Gazapian says his business is working at full capacity to keep up with demand for cylinders. "We have trucks of cylinders going from our operation in Wisconsin to Texas, Maine, North Carolina and Washington state just this week," Gazapian said in mid-March 2021.
"Refurbished cylinders with new paint and American-made RegO valves can be sold for $340. These are usually $550 new," he said. "With a lot of economic challenges in our country right now, every bit of savings is helpful."
He noted that many end users are using 420-pound cylinders, which hold about 120 gallons of propane, at their home. "This may be their best option for now, with money being tight. These 420-pound cylinders can be placed by a house without the costs associated with digging and placing an underground line. If they run a lot of gallons through their cylinder, they may ultimately find cost savings in a regular 500-gallon tank as the lower cost of less frequent deliveries to their home may ultimately represent savings," he said.
American Cylinder Exchange (West Palm Beach, Florida), operates cylinder delivery in 11 metropolitan areas across the United States. Partner Mike Gioffre said COVID-19 only presented a short-term dip in volume, which lasted through the summer.
"We have since seen a return to more normal levels," he said. "We instituted a 'paperless' delivery process which remains in place today and will now likely be a permanent part of our delivery process. In addition, we were successful in instituting remote workstations for some of our administrative folks, which was a seamless process for our customers and limited our office presence at some of our larger locations during the height of the pandemic."
Outdoor Living Sales Ramp Up
LP Cylinder Service Inc. (Shohola, Pennsylvania), a cylinder refurbisher, was acquired by Quality Steel in 2019 and has customers throughout the eastern half of the U.S. "We take care of customers from Maine to Georgia as well as middle states, such as Tennessee, Ohio and Michigan," said Chris Ryman, vice president of operations. "We serve both mom-and-pop retail operations as well as larger players, too."
Ryman said the refurbished side of the business picked up significantly with the pandemic. "With more people staying at home and working from home, we definitely saw a big increase in demand for 20-pound cylinders as well as cylinders to fuel generators, which have become popular during power outages."
Steel prices also drive demand for refurbished cylinders. "The price of cylinders get higher and sometimes new cylinders are simply unavailable," he said. Ryman said growth in cylinder demand is driven not only by new outdoor living products in backyards across the country, but also by new people moving out of major cities. "This has sparked a lot of demand for additional cylinders to take care of a variety of uses. Heating the home, outdoor living applications and demand for propane-fueled generators are all factors driving demand for cylinders of all sizes."
He notes that new technology in remote monitors is making it easier to track the volume of propane in cylinders. "Many cylinders 200 pounds and above have gauges. In addition, the technology is in place for many monitors to directly schedule customers for a delivery when the tank goes below a certain level," he said.
Even cages are seeing new technology. "At Home Depot, customers don't have to find a staff person to do an exchange for a 20-pound cylinder. The cages are now equipped with a code for the customer to open the cage and do their own exchange after making the payment," Ryman continued.Restaurant demand for cylinders has been strong throughout the pandemic amid restaurants adding outdoor seating to accommodate the volume of customers they used to be able to serve inside. Social distancing across much of the country reduced restaurant capacity to 50% or lower, in some cases.
"Patio heater demand has been increasing rapidly, and manufacturers have been trying to keep up," said Bryan Cordill, director of residential and commercial business development for the Propane Education & Research Council (PERC). "For many Americans, the 20-pound cylinder is the cylinder they are most familiar with because they are so popular for barbeque grills and many outdoor living features."
Cordill said PERC is not directly funding development and manufacturing of new outdoor living products. "Our strategic plan calls for a focus on outdoor living without investment in new products," he said. "We are investing in marketing and promoting the idea of the family outdoor experience. Fire pits, outdoor tables with propane heating and more products enhance the concept of families being able to spend more time together outside."
Industrial Applications for Cylinders Are Also Growing
"The debate over propane versus electric is ongoing in the industrial space across the U.S.," said Matt McDonald, PERC's director of off-road business development. "Propane is seeing increasing demand due to a variety of benefits it brings to the table." McDonald said that material handling in a busy warehouse doesn't need to stop for the charging of a battery. "Workers can quickly replace an empty propane cylinder with a full cylinder," he said. "This can eliminate the need for additional forklifts and expensive electric change-out infrastructure to allow for battery charging while the work must go on."
Of course, the environmental benefits of propane are another major factor beginning to resonate with warehouse managers. "Building codes are becoming more focused on lowering the carbon footprint and protecting the health of workers," McDonald said. "Indoor industrial functions can be allowed a much cleaner and healthier environment with propane."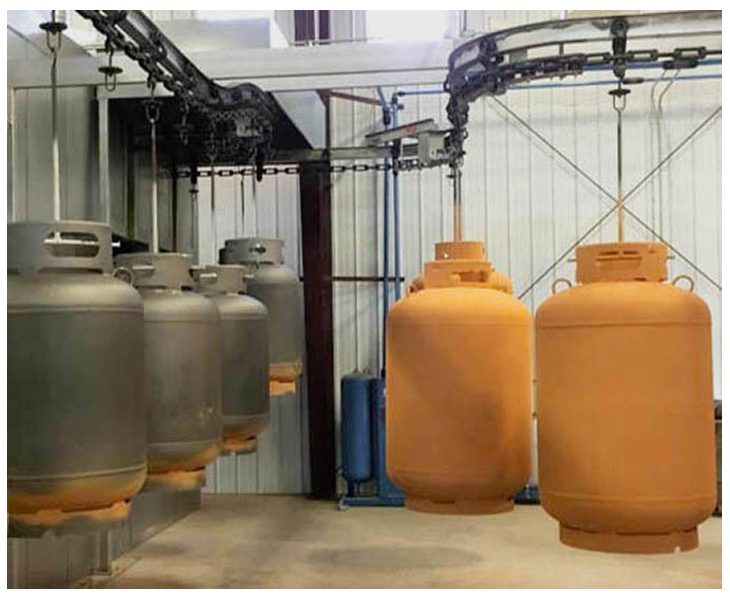 "The addition of more and more machinery that runs on propane the rental industry will help us make a lot of inroads for propane," McDonald continued. "Ports at shipping facilities offer a huge opportunity for propane as well. Coastal ports represent a lot of cargo that needs to move quickly, and port spaces are under pressure to clean up their environments."
He listed several machines that are getting attention because of their reduced carbon emissions and potential for improving indoor air quality. "Concrete equipment, forklifts, power buggies, scissor lifts, concrete grinders, concrete polishers, floor strippers, concrete saws and concrete vacuums are all machines that can run on propane and really provide an improved indoor environmental impact," McDonald said.
Interest in Composite Cylinders Grows Worldwide
Lighter-weight composite cylinders are growing in use worldwide, but the move to composite cylinders has not been as rapid. "There are many benefits to composite cylinders," said Sean Ellen, managing director at Viking Cylinders (Heath, Ohio) "Now that the price difference between our composite cylinders and metal cylinders is shrinking, companies are taking a closer look at our benefits."
Ellen stressed the lighter weight of the cylinders as a major ergonomic benefit. "Our forklift cylinder — when full — is under 50 pounds which fits perfectly with the OSHA recommended lifting limit. Restaurants that have to quickly change cylinders during a hectic dinner rush absolutely love how easy it is to handle our cylinder."
He noted that steel cylinders are usually about 70 pounds when full and aluminum cylinders are about 60 pounds. "If you're using aluminum or metal cylinders, you should have two people load and unload the propane tank when you're swapping out."
He noted other features as well. "The cylinders are designed and tested to be bleve and rust free thereby reducing risk & maintenance costs." "Globally, we have made more inroads in replacing metal cylinders," Ellen said. "Worldwide, we are approaching 20 million cylinders in circulation through our parent company, Hexagon Ragasco, which has been in existence for 20 years. In North America adoption has been slower than we would like. We have been in the U.S. for 15 years. We find [that] once we can get a cylinder in someone's hands, we have a great chance of converting them."
Obie Dixon, who is the director of sales for Win Propane in Wever, Iowa, said the new Viking Cylinders products are a great addition to their offerings. "Steel cylinders will still be the choice of some customers and composite cylinders will be the choice for others," said Dixon.
Due to the ergonomic benefits of the lower weight cylinders, Dixon has industrial customers who are happy they made the switch to composite cylinders. "Steel cylinders are still a lower cost," Dixon said. "But, considering the rust-free benefits, there are additional benefits in the marine world, another example of customers who also see the benefits as worth any added cost."