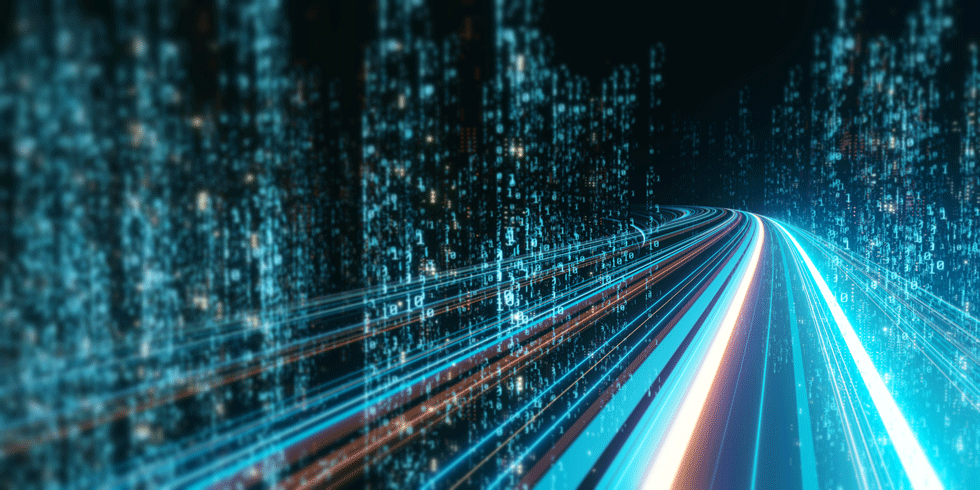 How the past year has altered the use of tech in propane delivery and back-office communication
In early 2021, Cargas Energy released its Top Technology Trends in Fuel Delivery Benchmarking Report, which identified seven technology trends in the energy industry: tech for sales and marketing, tech to improve the customer experience, tank monitors, mobile technology, the cloud, business intelligence and cybersecurity. "It's interesting to note that these tools are not new technology or new to the industry.
Many of them have been around for more than 15 years. However, we're seeing adoption rates increase as the tech improves and prices drop, making it easier for fuel dealers to incorporate these tools into their businesses," said Aaron Cargas, vice president overseeing marketing and product development for Cargas Energy. Below, hear from Cargas on what trends are here to stay, how business has changed in the past year, and more.
BPN: The report mentioned a trend toward investing in larger tools — can you explain this?
AC: There are tools that require a significant investment or change for the business. For example, this could mean new fuel delivery software, a sales tool like customer relationship management (CRM) software, upgrading from a small business accounting solution to something designed for larger organizations, migrating systems to the cloud, or replacing existing solutions with cloud products.
It might also mean installing tank monitors for a large portion of residential customers, installing a customer portal, building a customer-facing mobile app, or revamping a website to support online ordering. Any change to an essential business system is a big deal. Installing a new system means retraining the workforce and changing well-established business processes.
It's easy for companies to focus on adding smaller tools first. However, with a year of working through the pandemic under their belts, fuel dealers are less hesitant to invest in larger systems like new back-office software, a customer portal, CRM software, or marketing automation.
BPN: How has a year operating in a pandemic changed customer needs, and what tech has helped propane companies to adapt?
AC: If anything, 2020 has taught us flexibility. Consumers bounced back and forth between working in the office and working from home, depending on the safety guidelines of their particular state or business. Some moved out of state or took up temporary residence with family or at a vacation home. Childcare and schooling were in flux. Schedules and routines were interrupted.
So, customers' needs were and are constantly changing. When it comes to fuel delivery, customers need a provider that is flexible enough to accommodate their changing needs. And they need control and insight into when they receive service. The best tech fuel dealers have to support consumers are customer-facing tools and good lines of communication.
Giving customers the ability to view their account information, pay bills, enroll in budget plans and request deliveries through a portal or a website is essential. Text or email notifications give customers insight into their deliveries and help them make changes immediately.
Fuel dealers can also use these tools to communicate important information, like changes to their hours of operation or safety protocols. To support all of this, a fuel dealer's operating system needs to give them the flexibility to respond to customers' changing needs.
BPN: What tech changes implemented over the past year do you expect to stay long term?
AC: Before the pandemic, we saw a shift to the cloud in business. However, the pandemic emphasized more than ever the need for a cloud-first infrastructure. The cloud allows businesses to manage their operations from anywhere in the world, and it can support remote or distributed workforces. While fuel dealers will always require drivers in the field, roles like customer service, collections and even dispatching could be handled remotely with the right technology.
The cloud offers other benefits like advanced security, disaster recovery, zero maintenance and low costs. While we don't expect fuel dealers to continue to operate with remote teams, we think the pandemic has highlighted the value of the cloud, and we expect businesses to continue to migrate their systems.
Similarly, we expect to see communication tools like softphones, webcams, video conferencing and chat stick around. These tools became essential when employees were working from home, but they remain helpful in keeping teams connected.
Instead of having the usual monthly conference call with division managers, we expect companies to continue using video in meetings. While everyone is looking forward to the return of large-scale events, virtual events were successful in 2020, and we expect organizations to start offering a hybrid experience where attendees can choose whether they would like to join virtually or in person.
We expect any tools implemented for customers during the pandemic to stay. And we believe fuel dealers will explore additional options to serve customers in a mobile-friendly way moving forward.
BPN: What are the biggest challenges for customer-facing tech used for fuel delivery?
AC: Most fuel dealers understand the shift in customer expectations and are implementing new tools accordingly. One big challenge is that while fuel dealers are giving customers new ways to interact with them, their communication methods remain essentially unchanged.
The challenge for fuel dealers is not only to offer tools to customers, but to use those same tools themselves. This also impacts sales and marketing. Fuel dealers are becoming more focused on their online presence. However, they still rely heavily on traditional sales and marketing techniques like print advertising and direct mail to win business.
More digital options for sales and marketing, supported by the right technology, could help fuel dealers to acquire new customers and retain existing ones.
BPN: What is your advice for businesses looking to work more efficiently with a remote or partially remote workforce?
AC: One of the best things businesses can do is develop a technology strategy as part of their business plan. This means looking beyond individual tools and the benefits they can bring to a specific team or department and seeing how all of their business systems work together and where improvements can be made.Another critical component to working successfully with technology is being open to change.
Using the technology as it was designed to support your business means you'll get the most out of it. Businesses that want to continue with a remote or partially remote workforce will need to adopt a cloud-first strategy if they haven't already, and also make sure they have the tools in place to allow remote employees and employees in the office to work together seamlessly.
BPN: What's the next frontier for propane technology?
AC: We expect to see a continuing focus on the cloud, consumer-facing technology and online and mobile tools for both the fuel dealer and the customer.Integration technology is becoming more and more important as companies seek to unify their business tools while still having the flexibility to choose exactly which products they want to use.
We expect to see more robust APIs and more integration options moving forward. Data analytics is one of the latest tech buzzwords, and we expect an increased emphasis on analytics tools for reporting and dashboarding, especially those that can aggregate data from multiple sources or make data easier to understand through visualization.
Intelligence is already embedded into the tools we use every day, and as technology changes, we expect to see more intelligence and machine learning incorporated into fuel delivery tools.