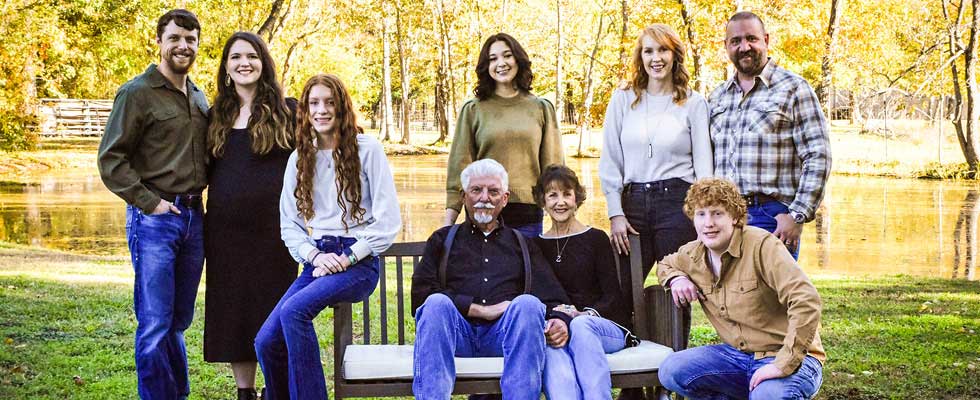 The Texas propane retailer's story is a tale of resolve & staying connected to what matters
Thursday, August 10, 2023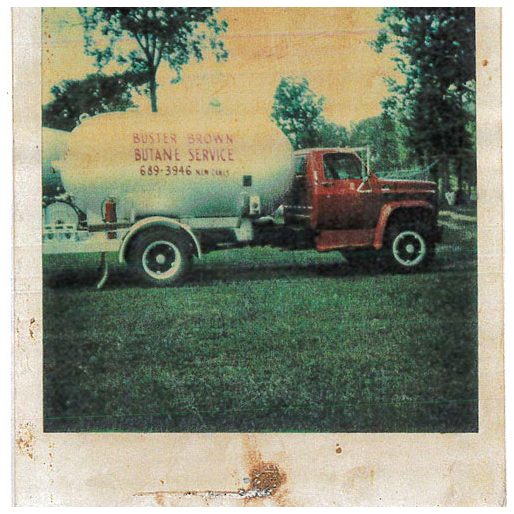 Sometimes great things are born out of the most difficult experiences. For Jan Peterson and her mother, Lois, it was a family business and a long-lasting legacy built on silver linings, perseverance and resourcefulness.
Business Beginnings
Jan's father passed when she was 16. At the time of his death, he didn't have a lot of life insurance, but he did have cows, which Jan was used to helping her dad with. Her mother was a homemaker at the time of his death. "When he passed, she had never worked a day in her life, and had no idea what she was going to do to make ends meet. But she was incredibly strong and determined," Jan said.
So, her mother went to work in a convenience store. In the meantime, Jan and her mother were able to keep the livestock long enough to sell them in the spring in order to get a better price.
For the next several years, Jan's mother made ends meet as the family healed from their loss. In the convenience store where Jan's mother worked, she had a regular customer named Lewis "Buster" Brown. After several years, Lois and Buster began a courtship, which eventually led to marriage.
At the time, Buster was driving for a propane company, and after the couple married, Jan's mother and Buster decided to use some of the money Jan's mother had saved to buy a bobtail. They purchased a piece of property from Jan that she had inherited from her father and put a storage facility on it. And that was that — the propane marketer got its start in 1972 at the couple's dining room table in a little neighborhood called Peach Creek Forest in New Caney, Texas.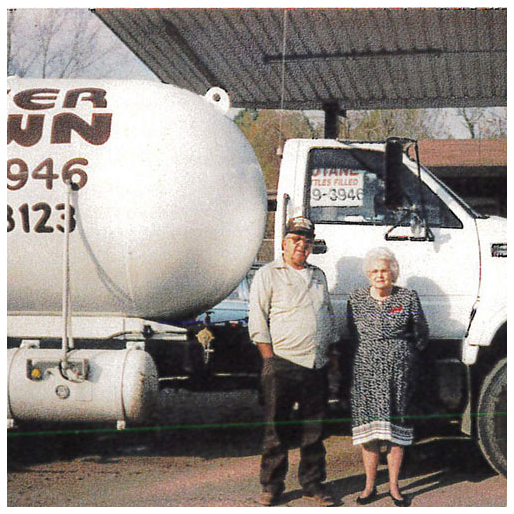 Sadly, the family was struck with loss once again with Buster's cancer diagnosis just a few years after the company's founding. He passed away, and Jan's mother found herself again a widow. True to her nature, though, Lois pulled herself up and kept the business going. She hired one of Buster's sons-in-law to start driving for her and they kept moving forward, one step at a time.
Those steps gradually led to more and more growth — in 1989, Jan's mother incorporated the business. At the time, Jan was working for Gulf Oil. Her mother called her and said she was tired of navigating the rules, regulations and everything coming down the pike. She asked Jan to join her company and leave her job at Gulf Oil.
Jan took over management of the company from her mother and used another property she had inherited from her father to build a small office and add a bottle plant to the business. Soon after, she got a truckload of tanks and began leasing tanks and offering lease-to-purchase tanks. At the time, she said she didn't know what a computer was, so she spent a lot of time keeping track of everything with the tanks on her typewriter. As the years progressed, the business became more than she could handle on her own. She recruited a friend, Billie Stuart, to come work for the company, and the team added a computer, a billing system and two more offices to the establishment.
In 1995, Jan's husband, Mark, left the insurance business to come work for the company, which Jan said was hugely beneficial due to his experience in risk management and insurance. Jan and her husband added another driver and a service technician in the years following.
Jan's son, Matt, was involved in the business from day one. While Jan was still working at Gulf Oil, her mother would watch her son at the office. In high school, Matt began working for the company doing service work in the summertime. His part-time work eventually became a full-time career, and today, Matt is part owner. The team also boasts more than a few Peterson family members these days — with three grandchildren and Matt's wife, Tayra, all working in various roles.
The Company Today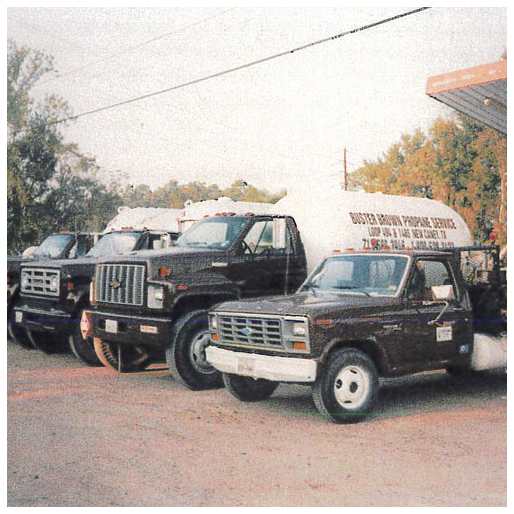 Buster Brown Propane's current team totals 27 employees, which includes drivers, service technicians, clerical employees and dispatch, in addition to leadership. The business has come a long way from its humble beginnings, but the third-generation, family-owned and -operated retailer has stayed true to its roots. Over the years, Buster Brown has acquired three other companies and expanded its service area with each acquisition. The team also built a shopping center, which is connected to the company's headquarters. The area in which New Caney is located, Montgomery County, is currently the fastest growing county in the state of Texas. With that growth has come new competition from natural gas. In response, Buster Brown now offers propane 100 miles in any direction from its headquarters. What hasn't changed is the team's commitment to providing its customers with the best service possible. Jan references the historic floods the area experienced several years back as a great example of the service and collaboration small-town propane marketers provide.
"When a disaster hits, everyone knows they need to take care of whatever they have to at home and then they've got to come to work. As long as we can do so, we'll be delivering fuel," she said.
During the floods, Buster Brown was one of the few companies in the area that was up and running. This was also the case during the Texas ice storm in 2021. Jan's son, Matt, stayed on the phone wherever he could to route drivers through areas to get to their customers. The team wound up taking care of other propane marketers' customers because their drivers could not get to them.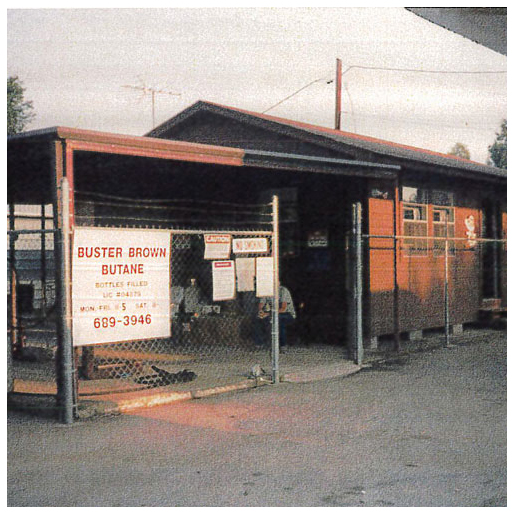 "I'm proud of how conscientious our employees are of the importance of their work. We are providing heat and power to people who truly need it when it counts," Jan said.
That commitment to service extends to the local community in other ways, too. Jan serves as the president for the East Montgomery County Fire Department ESD #7 and serves on the board for Mission Northeast. Mark is a past president of the Texas Propane Gas Association, and Matt currently serves on the New Caney Municipal Utility District board. The company is also going on 15 years of involvement in the Houston Livestock Show and Rodeo.
No family is perfect — but the Peterson bunch works hard to maintain its strong bond, and it's an attribute that extends to the Buster Brown team. "When you come to work here, you're adopted into the family. That's just who we are," Jan said. "We work long, hard hours, but the payoff — and the camaraderie — is worth it."
For all they've accomplished, it's a safe bet Jan's mother is proud of how far this one-truck outfit has come.