As director of marketing for
Paraco Gas Corp.
in Rye Brook, N.Y., Lindsey Stansfield is infusing purpose, creativity, and humor into the world of propane.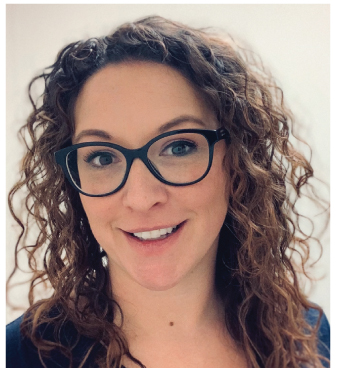 "I take my job very seriously, but I try to have a little fun with it as well," she said. Weekly social media posts highlighting employees, clever marketing campaigns, and special events are just a few tactics Stansfield and her team use to help engage and educate customers and employees.
"What I love most about propane is what it affords people the ability to do. I am trying to help the people I work with know we're not just delivering gas. It's much deeper," she said. The purpose is what people are able to do because they have propane in their homes and businesses—from things as simple as people being able to cook hot meals for their families to things as big as water parks offering heated pools.
An experienced marketing professional, Stansfield was new to the propane industry when she started her career at Paraco two years ago. She began working as a creative marketing manager, which quickly morphed into her current position.
At Paraco, she is responsible for all internal and external communications, marketing, and public relations for the family-owned propane company—one of the largest in the Northeast. She leads and implements the company's brand strategy working closely with leadership, sales, and customer service teams. With 27 locations and more than 420 employees, Paraco provides more than 60 million gallons annually to more than 120,000 customers in eight states.
Stansfield's interesting and impressive journey began with a career in television production, then as a graphic designer and marketing coordinator for Family Circle and Midwest Living magazines based in New York City.
She took a brief hiatus from traditional graphic design and marketing to pursue creativity in another way: baking cakes for Buddy Valastro's "Cake Boss"—and even competed on "Cupcake Wars." "We didn't go home a winner, but we did make it to round two," she said.
Her next stint was at the YMCA Corp., where she oversaw marketing for five different Ys in New Jersey, and then to a vocational school where she used her creativity to help change the stigma associated with career and technical education.
Today, she is a member of the Propane Gas Association of New England (PGANE) and Propane Education & Research Council (PERC) Advisory Committees, sitting on the Market Development and Outreach Working Group. She also recently participated in this year's Propane Summit with 100 marketers and manufacturers having innovative discussions about the industry. "I was really quite honored to be a part of the conversation," she said.
Stansfield loves the challenge of learning something new, and she actively pursues personal and professional development opportunities. "Paraco is really forward thinking. They want to keep progressing when it comes to safety, service, technology, marketing, and customer's experience," she said. "They offer a significant amount of opportunities for their employees; they want to see everyone succeed. I'm really grateful for that."
One of the unique and exciting parts of marketing in the propane industry is how weather-based it is, she said. "We really haven't had a winter this year, so it's important to have more than just plan AB&C. A marketer has to be able to pivot quickly so you can reach your numbers."
Stansfield lives in New Jersey with her husband, 8-year-old daughter, and 6-year-old son.
"Work/life balance: I think it's a tough mix, especially if you have children. I am lucky that I am able to work from home several days a week; it allows me the ability to be home with my kids every night," she said. "We've made it work really well. There's a lot of juggling. If I'm not at work, I'm spending time with my family."
Her future goals include pursuing a master's degree in marketing analysis, sitting on an industry board, and helping the world realize how important propane is as a sustainable energy. — Karen Massman VanAsdale