It would have been easy for Tori Barnett to go straight into the propane business her grandfather started in Sierra Vista, Ariz., 57 years ago and where her father, Troy Barnett, is now president. She grew up playing in the yard at
Barnett's Propane
with her sister. As a teen, she assisted customers with small cylinders and worked in the office. After graduating from high school, Barnett wanted to pave her own way and prove she could achieve her own goals.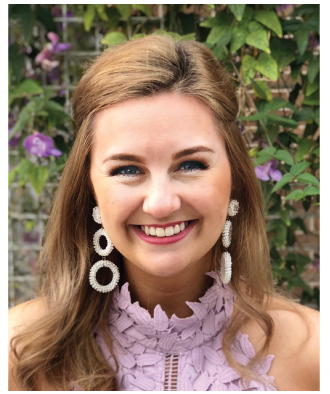 She obtained a degree in business management from Grand Canyon University and a degree in dental hygiene from Phoenix College with scholarship funds from the National Propane Gas Foundation (NPGF).
As she settled into her new career as a dental hygienist, Barnett quickly discovered what often happens to others who grow up in the industry: propane can get into your DNA. Working as a full-time dental hygienist in Sierra Vista, she continued helping out at Barnett's Propane—coming to the office on her lunch hour and evenings. After about a year, she felt a need to spend more time in the family business.
Last year, she officially took over the human resources responsibilities for the propane company and Barnett's Towing, a sister company also started by her grandfather. She works at the family business three days a week while continuing as a dental hygienist two days a week. She shares an office with her sister, Sabreena, who is responsible for accounts payable.
"I do enjoy it—being a dental hygienist. I always knew, though, I would come back to my family business," she said, adding she anticipates someday being full-time at Barnett's Propane.
"My experience as a dental hygienist has helped me become a more professional people-person and able to handle the many varieties of human interaction. My degree in business management has helped me in terms of being a more effective leader and a self-starter," she explained.
"From a young age, being around my dad and grandfather and seeing them run this business reflects how I look at situations and run things in my role. They taught me more about business dynamics than all the schooling I have."
In addition to its Sierra Vista office, Barnett's Propane also has an office in Tucson and a propane island in Benson, Ariz. It offers residential, commercial, and small bottle fills, but primarily caters to residential customers—many of whom are winter visitors and live in RV parks. Of the companies' nearly 60 employees, about 25% are primarily dedicated to the propane operation; the others work for the towing company.
"The propane and towing companies are separate entities, but we run out of the same office. Everyone is cross-trained," she said. "I'm primarily in human resources, but in a family business, you wear a lot of hats."
Barnett's duties include maintaining all the employee records, providing onboarding and off-boarding, and handling the company's social media. "I like above all creating value—coordinating and creating systems and processes—anything where I can make a positive change."
"I want to work to provide more value for our customers and employees and keep organizing a focus for myself in the company. I'm working on developing a training module for my position and also bringing our technologies to more current times," she said.
Being involved in a family business is not an 8-5 schedule. "I will answer emails and solve issues at all hours of the day, even if I'm not physically at work or if I'm working at my dental hygiene job. I do try to limit my work activity on the weekends, but I truly enjoy what I do and I don't mind being active outside of office hours."
Outside of work, Tori and her husband, Daniel, enjoy spending time working on their fixer-upper house, traveling, and taking care of their three cats.
04/20