In her 20-plus years in the oil and gas industry,
Leanne Mazoch
has worked in the crude oil, refined products, natural gas, power, natural gas liquids, sulphur, and propylene sectors—but she found her passion in propane.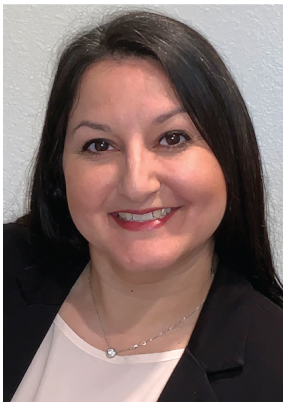 Last year, Mazoch joined
Ray Energy
as vice president of supply after 14 years with BP Energy and nine years prior with Unocal.
"These guys know propane, so I get to learn more about the downstream from them, and also mentor about the upstream," Mazoch said of her role at Ray Energy. "This was a big change because of the difference in size, but also because of the focus. When I worked at BP, Ray Energy was a customer, and I was impressed with their growth. I think I am a good fit because we speak the same [propane] language."
Her primary responsibility is procuring propane supply for Ray Energy's Northeast and Southeast businesses using all modes—rail, pipeline, and truck. Ray Energy, headquartered in Albany, N.Y., is a midstream wholesale propane distributor. Mazoch works out of her home office in Houston.
Growing up in the oil and the gas industry (her father worked for Tenneco Gas and her mother for Shell), it seemed only natural for Mazoch to take a job on the crude desk at Unocal while working her way through college. "It was before we had all the controls, and I was able to get my hands wet in so many areas," she said.
"I did things backwards," she explained about her career path. While working at Unocal full-time, she married, had two boys, and earned degrees in finance and marketing from the University of Houston.
"People would ask me, 'How do you do it?' I didn't know how to answer because I just did it, it was all I knew. It was tough in the beginning with two babies three years apart. But life was simple back then. I was just really tired all the time," she said.
"After I graduated, I thought I would do something different and fantastic. But I didn't have any idea what that was. I got scared and jumped back into the oil and gas world."
Mazoch spent the next 14 years navigating through various roles and departments at BP including business development, corporate intelligence, power, natural gas, and eventually NGLs.
"I was excited because BP was a huge international company with robust training and a reputation for being a 'first mover,'" she said, "But when I started, it was winter and it was dark when I came into the office and dark when I left. I wondered if I had made a huge mistake!"
"In a company that size, it helps to have someone champion you. In my case it was Angela John. She was on the recruiting team when I was hired and years later, I ended up working on her team. We were completely different personalities and I didn't always make her job easy! But she obviously saw something in me and supported my development by making opportunities available. I was the one who had to say yes, and then work hard to be successful. But she allowed me the space I needed to take on new responsibilities and thrive."
Maneuvering through oil and gas companies also meant steering through the "good old boys" network. "There are more women now, but it's still a male-dominated industry. I think I have the right personality for this business. It's unpopular to say, but sometimes women are their own obstacle. Always know your business, your audience, and your boundaries."
"I've had some really good male mentors throughout my career. I know how I think, but sometimes I needed to hear the male perspective," Mazoch said. "We all have our place here."
Balancing work while going through a divorce was sometimes a challenge, but she is proof of the old adage, "if you want something done, give it to a busy person." She found the time to volunteer in her community—president of summer league swim team and vice president of athletic booster club were just a few roles.
Today, she continues to volunteer by working with a faith-based program for teen moms. "Finding something to feed my soul at the end of the day was important to me," she said. "It [parenting] can be hard. They [teen moms] can do these things, but everyone needs a little help. I'm thankful to share my time and my story." — Karen Massman VanAsdale