Glenda Christian, senior vice president and chief operating officer for
Blue Ridge Energy LLC
, admits she has never been accused of being an underachiever.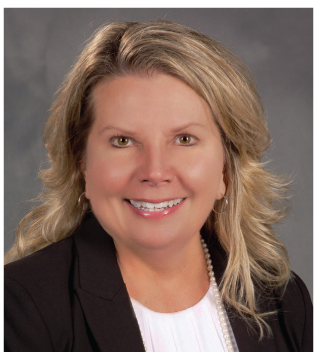 "My father told me, 'if someone thinks enough of you to hire you for a job, make sure you never give them a reason to regret it.' That's always stuck with me," Christian said. "He taught me the value of working hard and being committed to whatever you do. My father lost his battle with cancer in 1998, but his influences are always with me. A goal of mine has always been to work hard and treat others in a manner that would make my father proud…I hope he is."
A compass of hard work and compassion has led to Christian's successful career in the propane industry, which began in the oil industry in 1986 with a customer service role at Lee-Moore Oil Co. in Sanford, N.C. In 1994, she moved to Lenoir, N.C., as fleet fueling director for Beall Oil Co. and, in 1997, she transitioned to its propane operations.
"The plan was for me to stay around my hometown, but other opportunities opened up for me," she said. Accepting the position in Lenoir meant moving three hours away from home. A single mother of one, she quickly made friends and established herself as a leader within the company. When Blue Ridge Energy acquired Beall in 1998, she had to re-establish herself and is grateful for the opportunities provided.
"In any position, when you go above and beyond, it's going to be noticed," Christian said. "I continued to take classes and attend seminars that kept me growing in both knowledge and skills. I also benefited from having great mentors."
As COO since 2005, she provides primary leadership and oversight of Blue Ridge Energy's operations and serves as part of the senior leadership team for its parent company. Blue Ridge Energy provides propane, heating fuels, and gas products and appliances from showrooms and offices primarily in northwest North Carolina. Its parent company, also doing business as Blue Ridge Energy, is a member-owned electric cooperative serving approximately 76,000 members.
"I am also very involved in business development and marketing as we strive to blend those efforts with the ever changing and beneficial uses of technology that ultimately help us better serve our customers and operate more efficiently."
Prior to the COVID-19 pandemic, she regularly visited Blue Ridge Energy's offices. "I think it's very important I'm not just in the corporate office. Employees need to know they are heard and they matter, and the best way to do that is face-to-face," she added.
"If someone needs me after-hours or on weekends, they know they can call me anytime, and I will be glad to help. That's true for an employee or a customer," she said. "I have always had a passion for people and helping others which influences me greatly both professionally and personally."
Christian has been involved in several organizations, including serving on the boards of a local Home Builder's Association and Little League Association. At Blue Ridge Energy, she has been instrumental in implementing the Pink Truck program, which has donated more than $85,000 to local breast cancer-related organizations since 2013 and recently, the "RED—Remember Everyone Deployed" program, an initiative near and dear to her heart since her son, Gavin, served in the Marine Corps.
Putting family first and managing her time effectively make it possible for her to be a great mother and have a great career, she said. "It is also important to take vacation time to disconnect from work (if possible). Until several years ago, I never took more than a few days off at a time. However, once I started taking at least one week of vacation at a time, I realized the importance of giving yourself time away to refocus and relax."
When she is not working, Christian can be found on nearby scenic trails and in the mountains—her vacation is usually to the beach. She also enjoys time with family (son, siblings, and mother), friends, and two dogs.
"In general, my goal is to keep improving…as a person and a leader. Do all I can to help other employees achieve their goals and be successful in life. Never stop working toward reaching new heights, no matter how long it could take or how challenging it might be. Be flexible when times and circumstances change. Be an encourager and supporter, always." — Karen Massman VanAsdale