Lynn Rozmus' career trek is a second act and coming age of story combined. Training director within the office and office manager for
Superior Plus Propane
in Oak Ridge, N.J., she is embracing new opportunities for growth as the result of multiple company acquisitions within the past few years.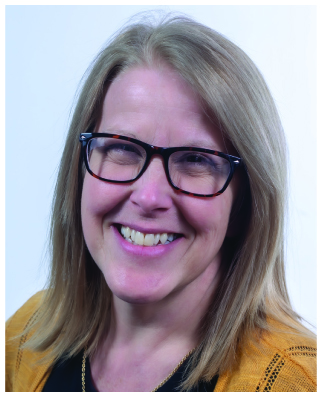 Her zest for learning and natural inclination to help others has not gone unnoticed. Rozmus was recently named Manager of the Year by the New Jersey Propane Gas Association. The award recognizes her problem-spotting and -solving abilities, leadership skills, and compassion for employees and customers.
"I will say my career has not been strategic at all. I did open up my thinking," Rozmus said. "When you're sold, you can feel a little uneasy. I'm a positive person, and said at the time [of acquisition], 'Oh, what can I do here?'
"I probably wouldn't have grown as much if the dynamics hadn't allowed me to do so. I was fine where I was," she said referring to her role prior to Superior Plus Propane's acquisition of Eastern Propane in July 2018. "I feel valued. Not that I wasn't before, but I feel very happy where I am now."
In the early '80s, she began working at Eastern Propane in the shipping and receiving department primarily shipping hazardous materials. After working 10 years, she left the company briefly to stay home with her two children and then returned to the family-owned company in the accounts receivable department. Rozmus worked part-time and then full-time as the need progressed for her to be there.
In August 2016, Eastern Propane was purchased by NGL and the dynamics changed. She began offering "10 Minute Tuesdays" providing tips and information about different topics before the office opened. "I didn't want to take up a lot of time. I came to find out I really liked it," she said. "I always believed in helping others. It is so important to give them the knowledge."
In July 2018, the company doubled in size again when it was acquired by Superior Plus Propane. "Sometimes you don't know what's in store for you until it happens."
At Eastern Propane, Rozmus said, she did everything she could to fill in at every juncture, including assisting the controller and overseeing charitable contributions in the community.
"I did have a knack for knowing our computer system. I gleaned how to run reports. It actually stuck with me quite well. When we were purchased, I saw a need to help our billing," she said. "I was able to pull the reports in our system. I have the ability to understand operations and logistics and dabble in IT."
Because of her well-rounded capability, Rozmus became a trusted advisor soon after the company acquisition when a new operating system was introduced.
"That is where I found I have a knack and the ability to adapt and think outside the box. I became the go-to system for the office. In a way, it became much more energizing than I originally thought.
"Once we moved into a new system, I became the assistant for both offices and was able to grow. I've become a technology geek. When I want to learn something, I go and seek. Learning on my own time is something I do."
Recently, Rozmus was asked to be a lead trainer for a major companywide project. "I am definitely excited about it. I feel my voice is a being heard, and I am very empowered," she added.
"I have more time now that I don't have to run kids here and there. I found I really like helping out and training people. Helping people, you see a change in them. I have inspiration cards I give out to people I meet; it brings a smile."
Although she puts in a lot of hours, arriving between 6 a.m. and 6:30 a.m. every day, the New Jersey native still finds time for outside interests. She loves to go kayaking with her husband and work with horses.
"I really enjoy working with horses. There is a barn close to me. I work at the barn, but I consider it my therapy," she said. "It's physical. The horses to me are just a calming presence. My backup in the winter is yoga. I believe in keeping the momentum going."
What's next for Lynn? "I have no idea, but I'm open to opportunities." — Karen Massman VanAsdale