Karen Duch was on maternity leave from her job as a mortgage banker in New London, Wisc., when her husband, Jeff, was laid off. Karen had just given birth to triplets—three girls—who were welcomed into the family by their brothers, ages 2 and 4.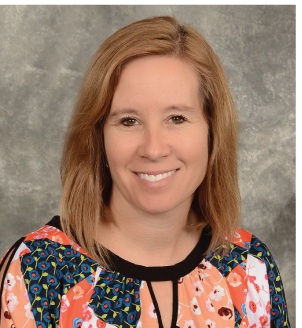 "With five kids under 5, we said, 'Oh my gosh, what are we going to do?'" Karen said.
Their answer—start a propane company. Jeff had experience in agronomy and the propane industry, and Karen had a business background, thus
Wolf River Propane LLC
was launched.
Seventeen years later, the company continues to grow organically providing propane, tanks, and propane services to residents of central Wisconsin. The company has two customer service representatives and five drivers with about 4000 active customers.
"It really has grown. We have added a second bulk plant site," she said. "Over 85% of our customers are residential based; 15% are commercial/agricultural. We serve about six counties and most of them are rural."
Duch continues to work full time as vice president of lending for Wolf River Community Bank while handling the payroll, compliance, and many of the administrative functions for Wolf River Propane mainly at night. "I thought at some point I might be able to give it [the work] to somebody else, but the business kept getting larger, so it never left my desk."
Working in the mortgage industry, she runs into homeowners and developers who sometimes need propane. "There's been a lot of synergy that way," she said.
Looking back, the propane company's beginnings seem kind of comical, she acknowledged. The couple launched the business out of their home and purchased one propane truck with a home equity line of credit. Karen continued working as a mortgage banker during the day and doing the propane company work at night. In addition to delivering propane and getting new business, Jeff worked 12-hour shifts at a dispatch company Friday through Sunday, so on Fridays, Karen would return phone calls over her lunch hour.
"Family just has to be patient with me," she said, jokingly adding the triplets were always the best behaved because they had to be.
At first, Wolf River Propane only delivered propane to residential customers, but customers were asking for tanks so the company began offering them. In 2007, Jeff left his dispatch job and the following year, the couple hired their first employee to help handle customer service calls. A few years later, they built an office, or as Karen referred to it, "a shed in the backyard."
"Everything we've done has been done on a shoestring," she said. "The one thing I find interesting in the propane industry is, when starting a business, there's no rule book. Everything is trial and error. There is no guidance to say, 'This is what you need.'" Although there are competitors, the company's pricing and customer service have allowed it to grow. "The organic growth has been good for us. We can manage it over time," Duch said.
It seems there isn't much Karen can't manage. There were three proms in the family this spring. The triplets, now 17, all have driver's licenses. Sporting activities dominate her free time with almost every weekend spent attending some type of game—volleyball, cross-country, track, and soccer. The family does try to find time to go camping on the weekends when the weather is nice.
Her 21-year-old son is interested in welding; her 19-year-old son is studying business. "I've put him to task doing a variety of functions. He's kind of shown an interest [in the family business]," she said.
Despite her busy schedule, Karen teaches a financial literacy class to second graders in the spring and sometimes fall—something she has done for 20 years. In addition, she has been treasurer of a local homeless shelter for the past three years and has served on various local chamber of commerce committees.
"I come from a military background; we moved around. That's probably helped me a lot personality-wise," Karen said. "You had to rediscover yourself all the time—that's how you get connected and build relationships." — Karen Massman VanAsdale
(Reprinted from Butane-Propane News (BPN), June 2019)