BPN 2022 Industry Innovators Finalist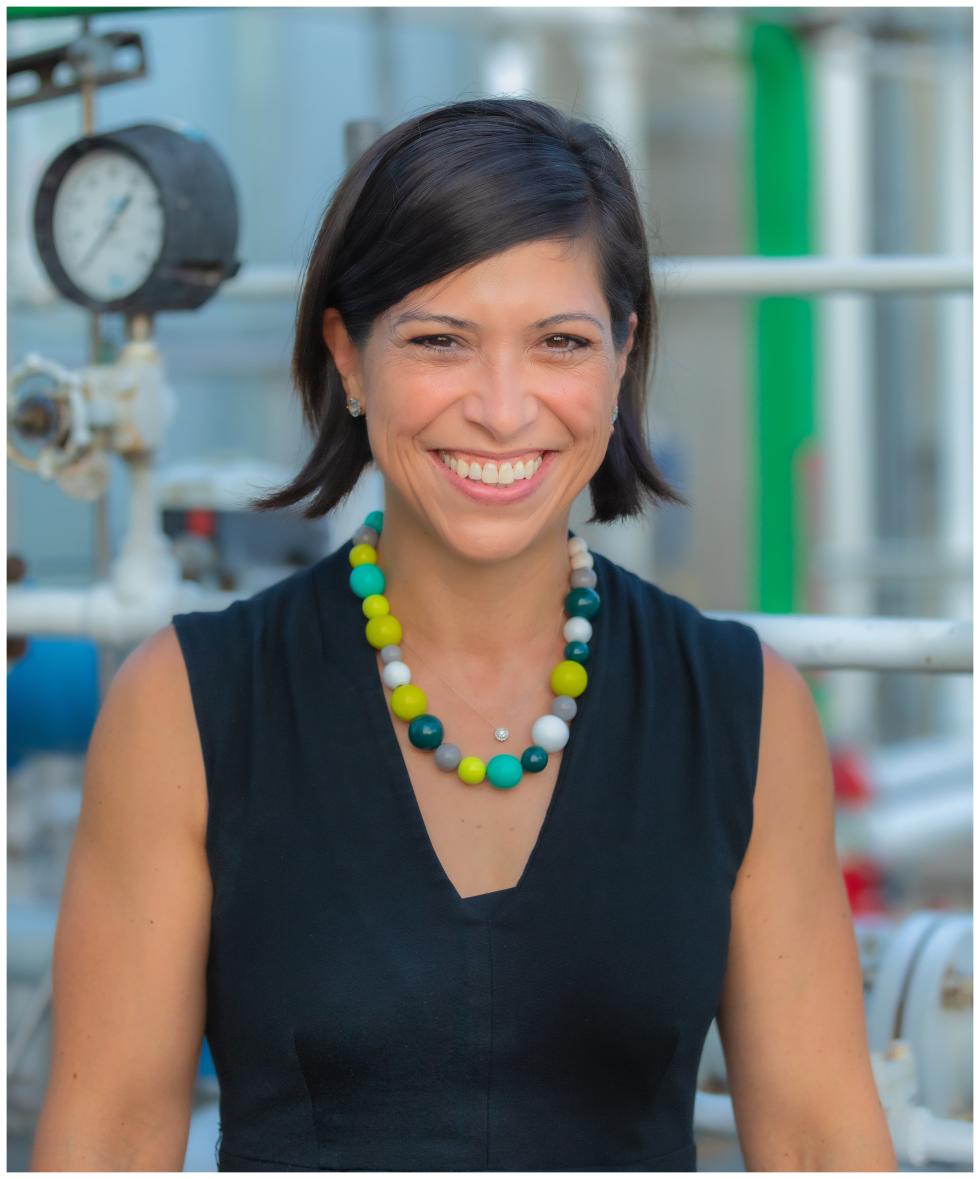 Dr. Rebecca Boudreaux took a rather circuitous career route to return to an industry she already knew well — her father worked in oil and gas for over 40 years, and her first job at the ripe age of 18 was as a purchasing assistant for an oil and gas company.
While getting a graduate degree at the University of Massachusetts, she and some colleagues started a biotechnology company that worked on more effective treatments for cancer. "It still exists today, but it was that journey of building a company that got me started — I sold my stake after four years, but it inspired an interest in early-stage companies and bringing ideas to commercialization," Boudreaux said.
A move to California and some consulting with early-stage companies later, Boudreaux met the founders of Oberon in 2011, a company only five months old at the time. The journey to dimethyl ether blended with LPG was still years — and numerous regulatory challenges — away at that point, but Boudreaux said she was fascinated with the potential for what they wanted to accomplish.
Fast-forward a little over a decade, and Oberon Fuels is taking the LPG market by storm with its production of renewable dimethyl ether (rDME). rDME reduces the carbon footprint of propane by up to 60% — and because rDME is similar to propane in structure, it can be used in the same trucks, tanks and dispensers as propane. The company has partnerships with several big names in the propane industry — Suburban Propane, SHV Energy and Lipigas, to name a few — and is now offering an early access program to aid marketers in the push for commercialization of renewable blends.
"One of the things I'm most excited about with working in propane is that this industry has safely transported LPG and can leverage that knowledge, the infrastructure and its workforce to bring new, low-carbon solutions to the table," Boudreaux said. "I think about rDME as an enabling molecule — yes, it can be blended with LPG. But it's also a source of hydrogen."
Boudreaux envisions the global LPG industry as the infrastructure for renewable hydrogen. "The world still hasn't figured out how to transport it cost-effectively, and here we have an industry that has experience in this area," she said.
The Oberon team is currently working on having around 20 different DME production facilities running domestically in the next five years and has a pipeline of about 20 to 25 projects around the world. The team is focused on the whole spectrum of waste products (animal waste, landfill gas, food waste, agricultural waste — anything that "doesn't have a home") and finding a way to use them and produce rDME.
"We're no longer focused on just California; it's time to offer a solution globally and find the right partners to work together to bring rDME to greater commercialization," Boudreaux said. "With more resources and using wasteful products that are already causing environmental issues, we can create a cleaner energy source. What a beautiful, circular world it is."
To see all of this year's finalists, click here.