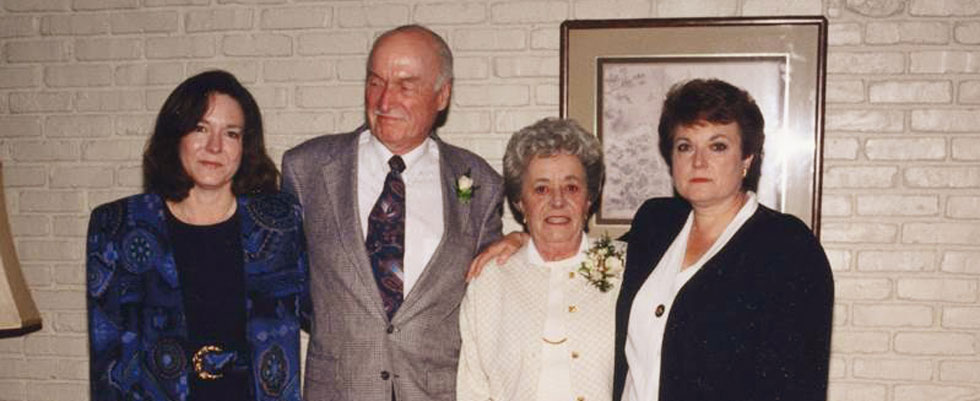 Former publisher of BPN Natalie Peal reflects on her career in the propane industry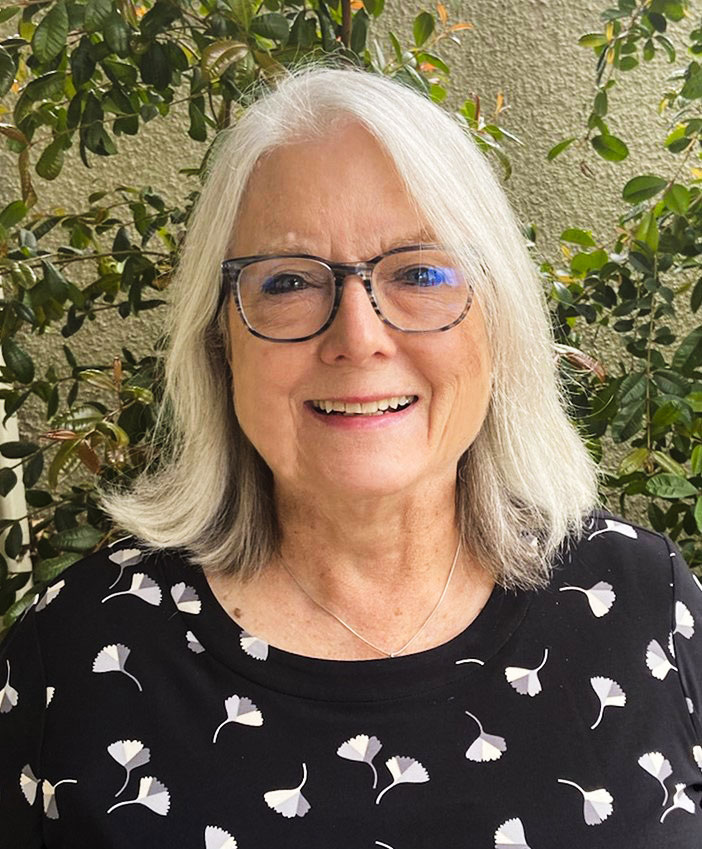 As a newcomer to the propane industry, the Butane-Propane News brand is one that seems to fit well within a general theme of the industry as a whole — it's a business built on long-term relationships, integrity and loyalty. And where BPN is concerned, that loyalty is beholden to you, the reader. When Natalie Peal's father, Bill Clark, acquired the brand in 1969, he sought to continue to add value to the industry through publishing the content BPN readers need to work more profitably, efficiently, safely, and so on. And so, a family legacy was born. Peal began taking the reins from her father in the mid-1980s and took full control of the brand on his passing in 2005. She has worked to continue that legacy, while also adapting to the many changes experienced by everyone working in propane over the past several decades. In early 2021, Peal and her sister, Nanette Dougall, sold the assets of BPN to Cahaba Media Group, a trade publisher headquartered in Birmingham, Alabama. As Peal looks forward to a new chapter, she said it is also bittersweet to step back from her role as publisher. In the following article, hear from Peal on her career in the industry, the biggest changes she has experienced and what she expects lies ahead for propane in America. 
BPN: What have been some of the major milestones of your career?
NP: It's very hard to believe that 50 years have passed. It makes me realize how much everything has changed since I began my "career." BPN has always been a part of my life, but I must admit that sometimes it truly feels that time has gone by with the blink of an eye. But over this period significant changes have happened, even in the propane industry.
Why do I put "career" in quotes? At the age when women today would have started thinking of a career, we were thinking about the Vietnam War and the guys we knew who were over there fighting, whom we hoped would come home whole. There was unrest on many fronts, and besides "making love and not war," bras were being burned, and the women's movement was just beginning to be discussed.
Instead of a career, we wondered what kind of a job we might find. While many women did attend college, it was not unusual for a woman to take a job as a secretary, telephone operator or bookkeeper. My sister reminded me recently that our dad thought one of the greatest jobs a woman could have was as an executive secretary. It was a time when women married young, had children and played wife and mother for a number of years before going back to work.
I wasn't very different. After several years of college, I got married and did what so many wives did, they earned a PHT degree — putting husband through school. In February 1969, I started working at a construction company. (I think I got the job because I knew how to spell door "jamb.") That lasted until August 1969, when I got a call from my dad asking if I would like to work for BPN. I guess he had conveniently forgotten that this was the same know-it-all teenaged daughter that had told him she would never work for a place called Butane-Propane News.
The Tuesday after Labor Day 1969 is when my journey in this industry began. At the time, I still had visions of going to medical school, becoming an early childhood educator or doing something related to animals. Needless to say, that never materialized, and my career in the propane industry was set; I began as the production manager of BPN, which also included numerous other tasks, such as billing and accounting, secretarial duties and anything else that needed to be done.
I remember one of the first NLPGA (prior to the National Propane Gas Association (NPGA)) board of directors' meetings in San Diego, California, that I attended with my parents. My dad wanted me to see how the association was run, what was discussed during the meetings and to meet some of their friends and others in the industry. What he failed to tell me was that I would likely be the only female in the room. And I was. I still remember my voice cracking when I had to introduce myself. Being a bit shy and not full of confidence, I still remember it as being a trial by fire in front of a bunch of older, white-haired men.
In the natural progression of life in the 1970s, when I became pregnant with twins in 1973, I planned to stay home and just be a mom, which is what I always wanted to be. Further, I wanted to take time off until the two were in school and then find another job, one outside the propane industry.
However, life happens. The stock market capsized, so my stockbroker husband's income tumbled, and at the same time, the young woman who had taken over my position at BPN was accepted into the Los Angeles Police Academy, where she was part of the first class where women were given equality to men. This was a big deal at the time, and a role she couldn't refuse, so I became a part-time BPN employee, working nights and a day or two a week.
I continued working part-time until our two children were in school, and then I switched my hours to revolve around them and their activities. This was one of the advantages of a family-owned business. The importance of my children and not missing out on the special activities influenced how I have worked with BPN employees. I have made sure they were able to attend a holiday program, sports event, recital, school meeting or any other special program.
My philosophy has always been that you can't replace that special time; it can't be replayed, and children grow up way too fast. Rarely is there something at work that can't be accomplished either before or after, and I think employees have appreciated this mindset.
As time progressed, I began to take on more responsibilities in different aspects of the business. Since my dad always knew he could trust me with anything having to do with the inner workings of the company, he let me handle more and more of the duties and decisions. I was the one who talked with the accountants and an occasional attorney, as well as selected a new printer. However, I must say that until the day he passed away in 2005, he was still in control. Most anything outside the basics had to receive his final okay.
Over the years, my responsibilities changed. Looking back, this wasn't intentional. If something needed to be done, I would try to do it. I became more involved with the layout of the magazine, as it needed to evolve; we lacked a proofreader, so I took it on; we were short on editorial staff, so I wrote some of the departments; when our marketing needed updating, I found myself working on promo pieces; and more recently, when we needed to revise the newsletter, I found that working with the United States Energy Information Administration (EIA) statistics became a task I looked forward to every Wednesday. All of these different directions have been part of my learning experience. In the long run, I guess my job became my "career."    
BPN: How did you get your start in the propane industry?
NP: I don't think I consciously chose to continue my father's legacy. It took me a long time to realize how smart he was, what an amazing writer and wordsmith he was, and the amount of respect that people had — and still have — for him. After a while, I think the propane industry chose me to be a part of its family, and I've been drawn to it ever since. As my parents always said, and as I experienced as I became more involved, the people in propane are the best you will ever find. The longer I remained in the industry and took on more responsibility at BPN, I knew I didn't want to ride my dad's coattails. Unless someone was a friend of my parents, I didn't go out of my way to let them know we were related. I wanted to be judged on who I was and the work and product I produced. I guess I did a fairly good job of that. Several years ago, when my dad was initiated into the LP Gas Hall of Fame, I accepted his award, and afterward, several people came up to tell me they never knew I was his daughter.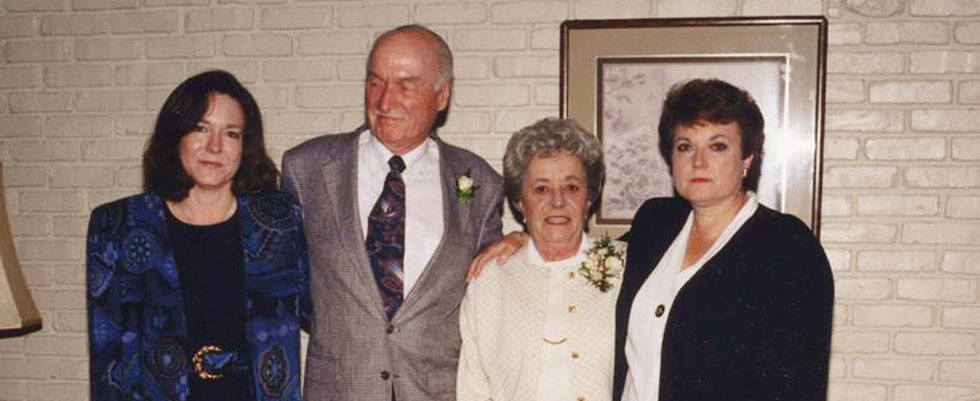 BPN: How have his original goals for the BPN brand evolved over time?
NP: As I see it, the BPN brand has changed very little. The whole concept of branding is a relatively new term and way of positioning a product. BPN really hasn't changed much from the original principles that its owners have followed for more than eight decades. Its number one priority has been credibility, and as I've told our employees, without credibility, we are nothing.
It is way too difficult to win the trust of the readers, advertisers and our industry if they find errors or incorrect information. BPN has always been the one place that our readers could turn to for honest and accurate information.   
BPN: How have you worked to infuse your own voice in BPN's brand?
NP: As I've mentioned, I don't feel that I've been a part of [defining] the brand other than continuing to make sure it offers the best to its readers and advertisers. I think that's a good thing for a brand to stand for long term.
BPN: What would you consider some of your greatest career achievements?
NP: I think my No.1 achievement is the "Propane in America: The First 100 Years 1912-2012" history book. It was truly a labor of love. From researching the materials and talking with a number of key industry players to deciding the "who, what, and where" that needed to be included, and, of course, finding support and financial backing, it took a strong team effort to have a finished product that I believe we can all be very proud of. Like many projects, you don't realize what you have gotten yourself into until you actually begin the work. But, aside from the many hours worked, I feel I learned a lot from many industry leaders who were so generous in sharing their knowledge. My greatest honor, though, was being given the inaugural WINLPG Outstanding Achievement Award 2020. WINLPG is the World LP Gas Association's equivalent of Women in Propane in the United States. I've been involved with WINLPG since its inception and have provided editorial and publicity for the organization. Because its members are from every corner of the world and hold a variety of jobs and responsibilities, this diverse group has so many stories that demonstrate just how important propane is worldwide. They are truly amazing women.
BPN: Can you describe your experience working as a woman in propane?
NP: I feel that this can be answered in the same way I answered people who asked me what it was like to take care of twins. I really never knew any other way to handle the experience. As a mom, you always know that the job is exhausting. No one teaches you how to do it—you just do it. Being in a male-dominated industry at that time was relatively the same.
I had come from working for a construction company, so it was basically all men in that office, too. But, yes, it was difficult. In the propane industry, it did mean that I was out of my comfort zone much of the time. It's only been since around 2000 that I've become more comfortable and have felt much more accepted, as have many women. 
 
BPN: What were some actions taken by peers to create a more inclusive environment?
NP: Over time, I have met a number of the most interesting women who, for one reason or another, have tended to travel alone [to trade shows]. It has become a time when we can share a drink, dinner and some great conversation.
It's also given me a greater insight into how the female mind can work a bit differently — maybe with a bit more understanding — than a male counterpart. Sometimes I believe women feel more comfortable asking each other business questions that they anticipate a male counterpart would deem as a "dumb question."    
BPN: What challenges did you face related to being a woman in a male-dominated industry?
NP: The challenge of being overlooked. It makes me laugh when I go to a convention and, whether I'm in our booth with a male colleague or walking around with him, people automatically ask him a question rather than addressing both of us. It's just assumed that women are far less informed about propane.
Their response is interesting when he says to ask me when he isn't sure of the answer. Hopefully this perception is changing. I know a number of women who would astonish men and women alike with their extensive knowledge of propane and the products involved in its use.  
BPN: What actions have you taken to create a better environment for women coming into the industry?
NP: Until later in the 1990s, women attending board meetings and conventions were more likely to be the spouse of an attendee rather than a propane company representative. By the turn of the century, more women were becoming involved in the industry, but unless you were with a group of coworkers or acquaintances, possibly from your state association, it was still difficult at times to navigate your way. As time progressed, the possibility of a women's group began being discussed. I remember I was in an elevator with Tom Jaenicke and Paula Wilson when they were talking about a women in construction group that Tom was familiar with. I told them BPN would be happy to provide coverage and support if a similar group for the propane industry were to gain momentum. Shortly thereafter, I began to participate in the group working toward the eventual formation of Women in Propane (WIP). I believe that this council wouldn't have gotten off the ground if Nancy Coop — who then owned Jarco, a bobtail builder — hadn't joined the industry and sparked an interest, by men and women alike, in what was to become WIP. Nancy's business savvy and public relations skills made many take a second (and third) look at just how women benefit the industry. With the diligence and hard work of the many original founders of WIP, it became an official National Propane Gas Association (NPGA) business council in 2012. I'm proud to say that with BPN's assistance, the vision came to fruition. WIP has now provided numerous women with mentors, advisory assistance and a new look at how to better and more efficiently run a business. It's given them opportunities and direction that previously could only be wished for. During one of the early sessions to discuss the purpose of WIP, it was said loud and clear that no one wanted it to have the image of a place where women would discuss nail polish colors and decorating tips. However, to no one's surprise, the topics have always been far more meaningful.
BPN: What are some of the biggest changes to the propane industry you have experienced over your career?
NP: The industry has changed in many ways. It's much more difficult for a person to start a propane business with just a bit of extra cash, a used bobtail and a willingness to work. That's how this industry took off following World War II. These family-owned businesses were the backbone of the propane industry. Perhaps this is why there have always been so many outstanding people involved with propane. It's a group that banded together to forge an industry nationwide. Larger corporations made up a smaller percentage of fuel sales. As time went by, the added complexities of regulations, safety training, recordkeeping and a host of other musts — to say nothing of the cost of bobtails and other equipment — have changed the face of the industry. I believe these have resulted in more acquisitions, by small and large corporations alike, and has changed the mom-and-pop type of business atmosphere to one with a bit more of a corporate edge. Another change that is becoming evident is the stronger partnership between the Propane Education & Research Council (PERC) and the NPGA. This is something that will benefit the industry as it pushes forward with its environmental action plan. With the two organizations going forward with new, stronger messages about how the "electrification of everything" is not the best option, their united front will only make our industry stronger. Another definite change is the acceptance and visibility of women in the industry. Michelle Bimson Maggi, an attorney at AmeriGas, has opened the door for women to become chair of NPGA. In less than two years, she will take the gavel as the first woman to chair the board. Thinking of the role of women in propane, I've been fascinated those covered in BPN's column of the same name. These are women holding top positions at transportation, supply and production corporations. These women and others responsible for running smaller operations are the same ones who will serve as role models for today's young women who are focusing on science, technology, engineering and mathematics classes and who will have an equal opportunity to fuel the future.
BPN: You've described this industry as a close-knit community. How do you see potential changes coming — globalization of the American propane supply, a new administration's energy policies, etc. — affecting those strong industry relationships?
NP: I think that possibly the many mergers and acquisitions will change the industry relationships more than the new administration's energy policies or the globalization of the product. With more large size corporations being involved, there is a different way of thinking — more of a "corporate mentality." Some are in business to do more than make a success for the family and employees; they have shareholders to worry about. There's nothing wrong with that — but it brings a different thought process to doing business. Today, smaller, independent marketers have fewer of their peers to rely on to brainstorm about managing a business and what will work or not. When they were relying more on a fellow independent, a close friendship was often formed, one that included families, rather than just the owners. These friendships passed down over the years, making it seem more like an extended family. As far as the administration's new regulations, this is where the propane industry shines with its grassroot efforts. It's an industry that pulls together to fight a good fight to make sure that the fuel is put on a level playing field with other fuels that come with much deeper pockets. With the "electrification of everything," and the new environmental policies, the collaboration of PERC and NPGA show how valuable the close relationship of all industry members can strengthen the message to help regulators see the benefits the fuel offers. Without working together in the tightknit community, without the events, and without the state associations and their executive directors working with state regulators and legislators, there could be consumers left without the necessary "creature comforts," a workplace that is far less safe, and regulations that could put a number of small operations out of business. It takes the propane family team to get the job done. As far as the globalization of American propane, it is a fairly new opportunity. It is a different supply scenario than in the past; there are so many outside influences that the U.S. does not control. The Organization of Petroleum Exporting Countries (OPEC) calls many of the shots regarding prices, policies, controls and supply. U.S. marketers will need to be more vigilant to make sure that they are taking loads during the summer so that they will have their portion of the winter allocation. No longer is supply available at any time. Just because there is product in storage doesn't mean it isn't already spoken for. It's a new mindset, but one that could continue to evolve. 
BPN: Can you speak to the role BPN plays as a voice of the industry, and how you have led its evolution?
NP:  For more than 80 years, BPN has served the industry with trusted reporting and news. The principles that were in place early on remain today. BPN respects its advertisers and readers and has been dedicated to giving them the best possible coverage of the industry available. My path was well-set when I took over. The last few decades have seen a refocusing of how information is disbursed, but the industry, as such, is not (and has never been) one to make changes readily. In the past year, however, changes necessitated by the pandemic have forced it to move more quickly into 21st century technology than would have naturally occurred, albeit more slowly, without this less than subtle nudge. There is now a realization that meetings can be nearly as functional using Zoom, rather than being in person. It has provided a new tool for more easily getting training and information to industry members. I believe by its support and coverage of the new online venues, BPN has helped to move the industry forward. 
BPN: What is one aspect of the industry where you hope to see positive change over the next few years?
NP: I hope over the next few years the new environmental message from PERC and NPGA will help to open the eyes of people who are not aware of the "source to site" or "well to wheels" concept of the amount of carbon released by "clean" fuels.
An electric vehicle is not fueled by electricity that magically comes through the socket where the vehicle is plugged in. The process is far more extensive, expensive and sometimes carbon heavy. Whether it's comparing an electric vehicle to a propane fueled model, or anything else, propane is far better for the environment than they're letting on.
Being from California, I see and hear plenty of ridiculous requirements that the "electrify everything" movement is pushing. For example, in early March, the city of Petaluma, California banned the construction of any new gasoline stations in the city. It will be electric recharging stations only.
The reasoning can't be justified. Instead of being so close-minded, we all need to look at the ways solar and wind power and propane work together to make life more pleasurable. Just because a carbon molecule is part of the equation, new concepts of partnering clean fuels shouldn't be scrapped without pursuing the advantages.  
BPN: What are your plans moving forward?
NP: Retirement to me means that I'll have more freedom to visit Seattle and be with my two grandkids as they take on their high school years. Quinn is a sophomore and Kellan is a freshman. Both are active in sports and music, even with the pandemic restrictions. I want to be able to see as much of them as possible before they are ready to take the step to college. I'd also love to travel more, take classes and find new interests, all the while keeping myself active.
As for my propane family, I look forward to continuing to see them and work with them at conventions, meetings and serving on committees and the board. I also look forward to having more time to be active in Women in Propane, which is very important to me. I'll also be involved with Cahaba Media Group and BPN to provide information and insight as needed.
BPN: What's your advice for new people considering a career in the industry?
NP: You won't regret taking a position in the propane industry. Most everyone will agree that the people in the industry are the best — they are genuine, friendly, helpful, down to earth and willing to work together for everyone's betterment. While to some its reach might feel rather narrow at first or lack some of the dazzle of other options, there are so many niches within the industry that there will be numerous choices over the years of where your career could take you. Whether it's a job starting as a bobtail driver that eventually could take you into upper management or a technical career where you find new opportunities evolving to better the industry and quite possibly the environment, it's a place where strong work ethics are both recognized and rewarded.