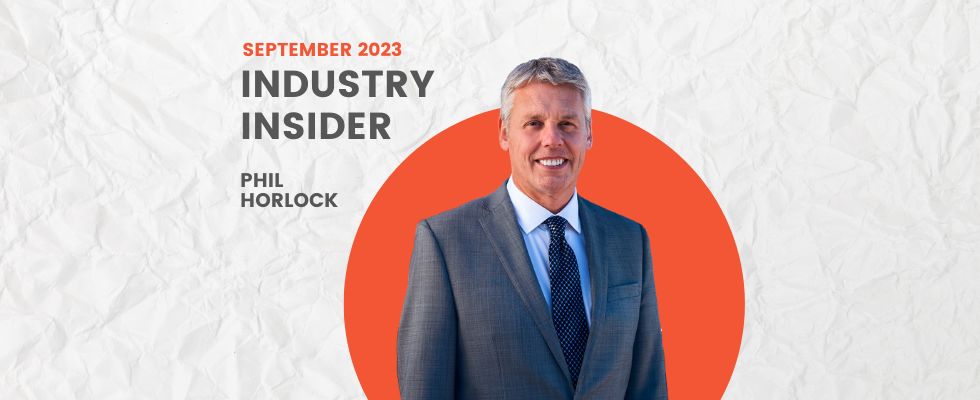 Horlock delves into school bus market trends & shares what challenges he wants to help schools overcome
Thursday, September 28, 2023
Describe your current role at your company.
As CEO, I am fortunate to lead our incredible team of around 2,000 professional and dedicated people who design, manufacture, sell and service the world's finest school buses. We have seen many competitors come and go in the nearly 100 years we have been in business, but Blue Bird stands firm as the most recognized school bus brand and leader in zero- and low-emission student transportation in the industry. My job is to help maintain our leadership position by pushing for innovative products and services that our customers want and value — our propane-powered school bus is a great example of this.
What led you to your current company?
Before joining Blue Bird, I worked for another iconic automotive brand, Ford Motor Company. I have always appreciated and enjoyed working for a company that is recognized by everyone and makes a positive difference in people's lives. Nothing is more important than the safety of our school children, and when the opportunity came to join an automotive company that exists for that purpose, I did not hesitate to make the move.
Who has/have been the strongest influences in your career to date?
I had a manager during my time with Ford who continued to coach and mentor me while in many different positions in the company. He was tough but fair and demanded excellence in everything. I remember one occasion when he asked me what I thought of an assignment I had completed.
I told him it was good, and he handed it back to me and asked that I review it with him when it was excellent. The next day I came back to see him, having changed nothing, and said it was outstanding. He nodded and approved it! I guess the lesson there was to be confident.
What market trends are you seeing for alternative-powered school buses?
Over the past decade, Blue Bird has seen phenomenal growth in alternative-powered vehicles. Propane has been the undisputed leader in making this shift away from diesel, with its "ultra-low emissions" output being recognized by the Environmental Protection Agency as an extremely clean fuel. When this is coupled with the fact that a propane-powered school bus has the lowest operating cost compared with any other fuel used today, it is no surprise that it has been a great success.
I'm proud to say that Blue Bird leads the industry in alternative-powered buses, with 65% of our sales today being non-diesel compared with less than 5% at the start of the last decade.
What challenges do you strive to help schools overcome through alternative-powered buses?
Clean air for our children is without doubt the greatest attribute of an alternative-powered school bus, which overcomes the pollutive challenges caused by conventional fuels. Zero and ultra-low emissions are the way of the future — absolutely proven to be better for student and community health and for the environment in general.
What qualities make a strong leader?
There are so many different styles of leaders that it's difficult to pinpoint the perfect qualities. However, I would say that strong leaders are curious and ask good questions. They are tenacious and push for excellent outcomes, they encourage others to give their opinions and are decisive in making decisions and have good judgment. They are confident but never cocky. People want to follow strong leaders!
What three items would you take with you to a deserted island?
Well, I would certainly have to take my wife with me … and then I'd probably bring along a couple of propane-fired heaters to keep us warm!
What do you do for self care?
I enjoy traveling. I have a passion for motorcycling (apologies, but my Harley has a hefty gasoline engine). I play tennis — and more recently, pickle ball — whenever I can find time!