Tuesday, October 20, 2020
With the November presidential, congressional, and state elections just a few weeks away, the stakes are high as fossil fuels and their impact on the environment are discussed and debated in forums from coast to coast. As of mid-September, Democrat Joe Biden has been ahead of the Republican incumbent, President Donald Trump, in most polls for many months. But, as the country learned in 2016, the only poll that counts is the official election count. "Many voters who only have cell phones are never surveyed, there is a lot of misinformation being spread, and mail-in voting will be at an all-time high," said Jeff Petrash, vice president and general counsel for the
National Propane Gas Association
(NPGA). "Much can happen in the final days of an election and many outcomes are projected to be close in presidential swing states as well as states that will determine whether the Senate will remain controlled by Republicans or switch to Democratic control. Most expect the House will stay in Democratic control."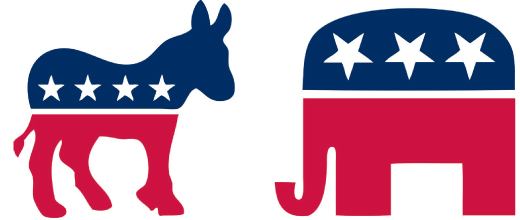 NPGA PREPARED FOR ALL ELECTION OUTCOMES
"As a staff representing our members, we have to be prepared for whatever scenario comes about," said Tyler Lawrence, NPGA's manager, legislative affairs. "Propane has a great story to tell. It is a clean, abundant fuel. With the composition of Congress and key issues always changing, we are always adapting our approach to achieve the industry's best outcomes."
Lawrence noted that in Trump, the industry has an administration that has continued to support fewer regulations, even actively seeking ways to remove burdens. "This administration has served as a firewall against some Democratic policies that would place a heavier level of regulation on the industry," he said.
"A Biden administration would represent a change of pace," Lawrence said. "Biden has promised to rejoin the Paris Climate Accord on Day One; he advocates for net zero emissions by 2050; and he has a variety of other tangible goals to reach by 2025." Industry veteran Randy Doyle of
Holtzman Propane
(Mt. Jackson, Va.) agrees that a Biden administration presents more challenges to the propane industry. "No matter how clean our gas is, we will be rolled up with all of the other fossil fuels and lumped in as advocates call for other energy sources to replace us," he said. "There are those who believe all fossil fuels are a threat to environmental justice and certain vulnerable communities are more hurt than others by their use."
"The electrify everything movement could gain momentum with a Democratic White House and a Democratic Senate and House," Petrash explained. "We'll need to be as vocal as ever that as long as coal and natural gas are the fuel source for the electricity, the electrify everything movement is a step backward for the environment!" Petrash noted that while some states, such as California, have very clean, renewable sources of electricity, most do not and will not for many, many years. "This will be an education process that needs to be ongoing at all levels of government."
CHANGE MAY NOT BE EXTREME AFTER THE ELECTION
"Controlling the White House and both Congressional chambers doesn't mean absolute control," Petrash said. "We saw that the Republicans couldn't repeal the Affordable Care Act in this scenario in 2017 and in 2009, the Waxman-Markey energy bill was never taken up by the Democratic Senate due to various overreaches in the legislation." The 2009 bill, formally known as the "American Clean Energy and Security Act," would have established emissions caps through 2050 for several greenhouse gases, including carbon dioxide, and instituted a system for trading emissions allowances. The bill's sponsors still say it sowed the seeds for other climate change efforts.
Lawrence points out that several successes with the Democratic-controlled House demonstrate the propane industry can enjoy similar success next year. "Last year the propane industry received $15 million in federal appropriations funding," he said. "The Department of Energy (DOE) granted propane and natural gas $10 million for combined heat and power (CHP) systems and $5 million for propane vehicle engine technology development."
"This year, NPGA submitted four requests, all of which were approved by the Democratic House earlier this summer," he said. "Unfortunately, the Senate has not completed their appropriations process, so fiscal year 2021 will likely be funded by a continuing resolution." The four requests were for research, development, and demonstration dollars for propane vehicle engine technology, renewable LPG, microgrid/resillience, and micro-CHP systems.
"Representative Lizzie Fletcher (D-Texas) offered an amendment to include propane and natural gas into a $350-million annual grant program included in the House highway bill. During the mark-up, the Transportation and Infrastructure Committee voted 37-26 in favor of the amendment."
GREEN TAX PACKAGE
Lawrence noted the Alternative Fuel Tax Credit and the Alternative Fuel Infrastructure Tax Credit are included in the House Democrat's green tax package.
Petrash pointed out that while Representative Alexandria Ocasio-Cortez (D-N.Y.), also known by her initials AOC, has become well-known as a young Democratic congresswoman promoting the "Green New Deal," history has shown she will have trouble getting it into a bill. "She hasn't been around long enough to know the struggles of gaining support for a bill," he said. "After 34 years in the House, Ed Markey, the co-sponsor of the failed 2009 Waxman-Markey bill, was elected to the Senate in 2014 and has won his primary this year for a second term. Assuming he returns, he'll be an old energy hand who is interested in green issues and has the experience to know how this goes. He will be more carefully calculating about what can reasonably be accomplished in Congress."
For Doyle, concerns about a Biden administration and a Democratic House and Senate depend on just how radical Democrats choose to be. "Typically, left-wing leaders will make it harder to develop land, harder to get local permits for bulk tanks, and harder to expand pipelines," he said. "Forbidding the export of fossil fuels was supported by several of the Democrat presidential candidates."
On the other hand, Doyle notes a couple of silver linings that could come about for the propane industry with a strong movement toward electricity. "Electric prices will likely go up, making propane more favorably priced. The positive benefits of propane's comfort will get more attention," he said. "Another sensitivity will be the electric grid and its failures as we have already witnessed. As more people see the need to control their own destiny, propane will be very visible as a clean, reliable alternative. We should see propane power generation sales increase."
Petrash and Lawrence believe more moderate Democrats, known in Congress as Blue Dog Democrats, will be more reasonable regarding energy and the environment. "These Democrats tend to be from swing districts, which are never strictly Democratic or Republican," Lawrence said. "They usually have to take more moderate approaches to get elected from these districts." To engage with congressmembers, Lawrence and NPGA representatives often discuss the usage of stand-alone power generators as well as energy neutral and zero net energy (ZNE) construction.
According to a one-page overview published by NPGA, ZNE means that the amount of energy used by the structure on an annual basis is equal to the amount of renewable energy created on-site. Many ZNE homes rely on solar photovoltaic panels as a source of renewable power. But it isn't practical to rely on solar power alone. Using low-carbon propane for energy-intensive systems such as space heating and water heating provides an effective mix for ZNE homes even when the sun isn't shining.
Petrash also discussed the roles of the president and Congress in nominating and selecting members of the Federal Energy Regulatory Commission (FERC), the federal agency that regulates the transmission and wholesale sale of electricity and natural gas in interstate commerce and regulates the transportation of oil by pipeline in interstate commerce. The Senate Energy Committee held a hearing Sept. 16 to consider the nomination of Democrat Allison Clements and Republican Mark Christie to become FERC commissioners. "It is important to have a full commission of members who are supportive of the propane industry," Petrash said.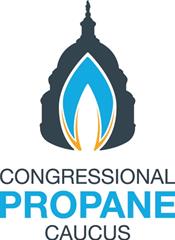 This is a return to the traditional pairing of Democratic and Republican nominees to FERC, a norm temporarily discontinued when the Trump administration nominated Bernard McNamee and later James Danly without Democratic partners. If confirmed this year, FERC will have its full slate of five commissioners for the first time in the Trump administration. The commission was incomplete due to the death of former chairman Kevin McIntyre and early retirements while the Trump administration appeared to consider nominating new commissioners a low priority.
PROPANE ADVOCATES NEEDED AT ALL LEVELS
Lawrence, Petrash, and Doyle all spoke about the importance of having propane advocates talking to government officials. "We've got to tell our story to everyone who will make energy regulatory decisions," Lawrence said. He noted the
PropanePAC
helps to ensure key people are elected to Congress every two years. "There is no set formula, but we often consider propane volumes sold in the district, committee assignments (Ways and Means and Transportation and Infrastructure Committees are important ones to the propane industry), relationships with the industry, allies through voting, and an interest in helping us out are all factors."
"In addition to the 40-plus members of the
Propane Caucus
, there is plenty of need for advocates for the propane industry as we face the challenges of the Green New Deal and the Electrify Everything movements," Lawrence said. "We need more advocates who are well-versed in the positive benefits of propane. It is also important that our advocates are talking to customers and community members." Doyle agrees with the need for building a base of industry advocates for all audiences. "We need to continue to have strong coordination between NPGA, PERC, and the state associations," Doyle said. "We need significantly more people at local levels across the country who can speak the message of propane's clean energy benefits." — Pat Thornton