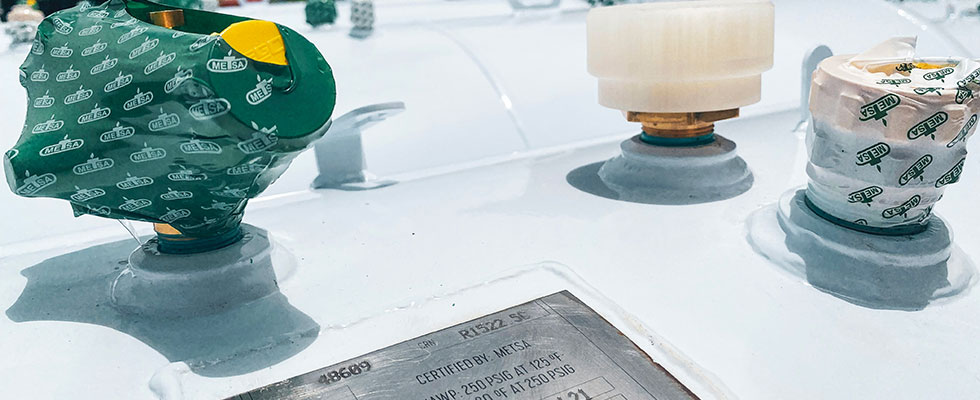 A proactive answer to managing supply & demand
Monday, September 13, 2021
Why is it that industries are so hesitant to adopt change? One of the largest contributors to industry stagnation is success. That sounds counterintuitive, but finding success in what one does breeds complacency and the idea that you've found the best way to do things. Peter Drucker once said when discussing innovation, "It also requires something that is most difficult for existing companies to do: to abandon rather than defend yesterday."
As the current health crisis has shown, there will always be a need to review how industries operate and seek out improvements in these practices to further ensure top-quality service and profitability for companies. For the propane industry, this change is at the front door with remote tank monitoring systems.
For more than four decades, companies of the likes of Honeywell and General Electric Co. have been making devices that measure or monitor some value of liquid levels, flow, pressure, etc., for various industries, providing a simple reading on a gauge, which would turn into a single data point at a given instance. During the 1990s, the next generation of technology evolved to what was known as machine-to-machine (M2M) communications, whereby transmission of data between devices was implemented.
A subsequent move occurred in the late 2000s in conjunction with the adoption of the internet and accompanying infrastructure, such as intuitive software, Cloud computing, mobile navigation, apps and the emergence of the internet of things (IoT). Some companies that had true end-to-end monitoring solutions could even parlay this technology into business insights, thus migrating from the internet of things to intelligence of things.
In the end, the goal of IoT solution companies was to pioneer the way organizations monitor and measure inventories and operations, manage their assets, and deliver efficient solutions enabling higher quality and efficient service as well as cost savings that impact the bottom line.
While IoT has been around for some time now and companies have begun embracing intelligence strategies, such as big data analytics, there is still quite a bit of uncertainty about where the value lies with utilizing this technology. The four pillars — or goals — for companies aiming to embrace analytics through IoT solutions are to measure, monitor, master (insights) and monetize.
These concepts are then translated into components, such as hardware (telemetry or device), software (platforms, software) and the accompanying business model (monetization) that justifies this migration. Through this model, companies can deliver a solution and associated business models, which the propane industry can easily apply and adopt.
Regarding the liquified petroleum gas (LPG) industry, at the very least, utilizing these solutions will provide an accurate readout of supplier and customer gas levels, accessible from any connected device. Just by employing this change, the distribution channels can be greatly improved, removing past inputs into scheduling and replacing them with need-based deliveries, thereby reducing costs and unnecessary exposure for drivers and customers (especially considering the current circumstances we live in).
Companies interested in exploring the full value that IoT monitoring can do for them can also look at the following aspects of the solution:
Accurate, timely, demand-side visibility — Tank monitoring solutions through a web browser and mobile app-based platforms provide critical alarms, notifications, consumption trends and patterns, and can even be programmed to automatically place orders. Propane marketers receive greater visibility over their demand requirements and can plan accordingly. Tank monitoring sensors provide 24/7 visibility of their customers' gas levels, making it easy to predict when they will require a resupply. This solution also shows anomalies in consumption and will alert the company if there is a spike that could indicate leakage, as well as a dip, which could indicate the company using the competition.
Greater supply-side visibility — With a true end-to-end monitoring solution, propane marketers get greater, real-time visibility over their macro demand. The tools deliver visibility of overall inventory levels at the storage station, customer tanks, bobtails, etc., which allows for improved forecasting and inventory planning for the company. Having a more accurate notion of customer requirements impacts the company's bottom line by keeping inventory as close to demand levels as possible.
More efficient cost-saving operations — With greater visibility of supply levels across their customer tanks and the employment of user-friendly analytics, insights and available business intelligence tools, marketers can optimize their operations, scheduling, order processing and logistics using a simple browser and internet connection.
Business model — IoT businesses are moving toward a "subscription as a service" model. In other words, propane marketers can now look toward acquiring sophisticated monitoring solutions at zero upfront costs. They only pay an affordable monthly subscription that covers the cost of the device, communication/cellular connectivity and the platform and intelligence tools.
One common misconception teams have when discussing the possibility of employing new technologies (regardless of the solution) is that it will be a complex and laborious process, requiring consultants and IT professionals to complete to achieve value.
New offerings and partnerships are emerging constantly that make this integration as seamless as possible. Smart tanks are becoming readily available in the market, where the marketer need only activate the preinstalled device, install the software and app, follow the prescribed steps to activate the system and voila — the company is ready for remote monitoring.
Another important aspect to consider when evaluating whether to make the move to tank monitoring is how minimally invasive it is. Wireless devices with a small footprint under the dome allow for proper hose assembly without a clunky device interfering.
Technological advancements have allowed for a reduced packaging that has been engineered with service techs in mind to avoid unwanted processes when making a tank installation. These devices have also been engineered to fit stationary tanks of all sizes and 120 verticals, as well as to be compatible with different brands of gauges.
In the end, marketers will be able to use IoT monitoring technology from the comfort of their desks or mobile devices, gain important business insights and intelligence and receive the devices pre-installed on the tanks without making any initial investment or requiring a difficult onboarding process. The question now is not if the industry should embrace this movement, but, more importantly, when to start.