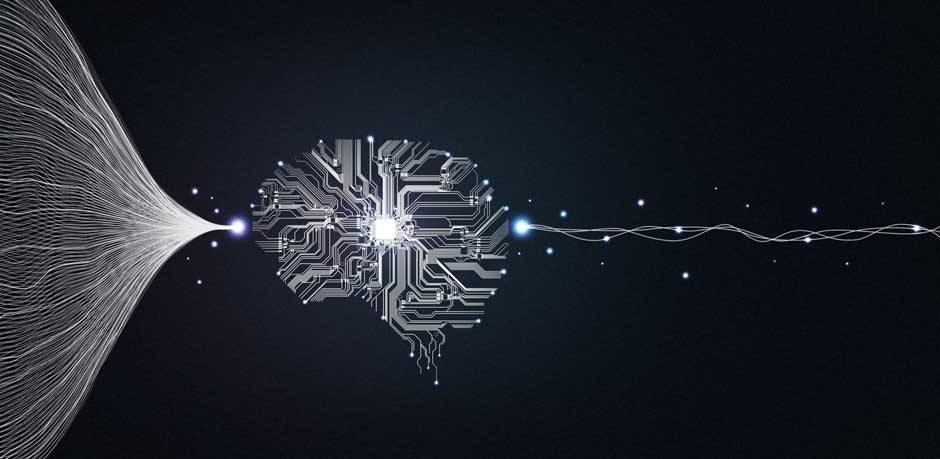 Improving business efficiencies & the customer experience with machine learning
Here we are again, facing what they say will be a particularly cold winter, with chronic driver shortages and supply challenges continuing to nip at our heels. War, sanctions and energy shortages have seen United States propane exports to the European Union rise 65%. U.S. propane inventories have hit a five-year low. Marketers are already feeling it.
The historically volatile and unpredictable propane Mont Belvieu, Texas, spot price peaked at over $1.60 per gallon earlier this year, but now hovers around $1.04. The word is to buy now and be prepared to move quickly, according to experts on the National Propane Gas Association's "Preparing for Peak Demand" webinar.
Finding Technology-Fueled Efficiencies
Other challenges compound the difficulties for propane marketers, including inflated costs of transportation, pressure on salaries and the necessity to operate within a very price- and service-sensitive market. Many have turned to technology to find new efficiencies to help address and offset the impacts of these challenges.
Tank Monitoring as the Mainstay Tech Investment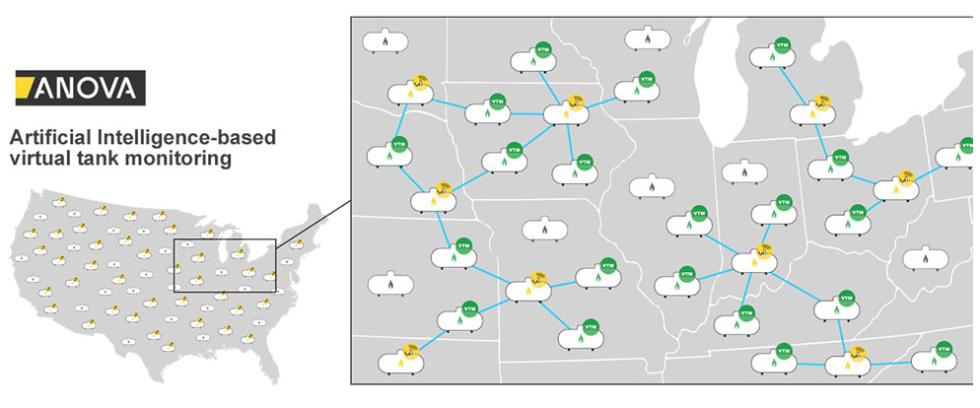 Recent years have seen the use of tank monitoring technology increase significantly. In the BPN 2022 State of Industry Digitalization Report sponsored by Anova, 58% of the companies surveyed put tank monitoring technology as their highest prior-year technology spend. Further, 60% put tank monitoring technology at the top of the list for the coming year.
Innovations Bring AI-Leveraged Insights
There is a fundamental shift today from providing tank level data to advising on refill quantity and timing, where and when to shave the peak off the winter season, optimizing tertiary storage size, aligning resupply to secondary storage, and connecting with other artificial intelligence (AI)-driven data sources. The common thread is artificial intelligence. It offers new possibilities for operational optimization and insight, many of which mine the mountain of untapped data we have studiously collected.
A New Era in Forecasting
Machine learning can help. It is the ability of a computer to learn and adapt by using algorithms and statistical models to analyze and draw inferences from patterns in data. The more data at hand, the more accurate the outputs. Applying this to the mass of data we have in the propane industry is the start of a new era in forecasting, helping leapfrog the industry productivity gap in average fill rates and suboptimal tertiary storage.
Virtual Tank Monitoring Proves More Accurate Than Traditional Forecasting
By applying machine learning to your propane delivery data, you can match up pairs of tanks — even hundreds of miles apart — based on their common usage patterns. Beyond location and weather-based traditional forecasting, machine learning-based systems that process massive amounts of data are proving more accurate in tank level forecasting.
Harnessing the value-laying fallow in monitored tank data, the systems are instantly able to predict tank levels across large sections of an unmonitored tank population. Machine learning systems also learn more and get more accurate with every new data point.
From the data comes insight — and that makes realizing some of our desired advances in propane marketing attainable.
Peak-Shaving Winter Demand With AI
Every marketer wants to minimize the amount of time drivers are out on icy, dangerous roads in the height of winter. It's hard on the team and the fleet, and in many cases puts you in need of hours-of-service waivers to serve the client base.
New AI-fueled technology can help you shave off that peak demand in winter, bringing much-needed relief to your operation, allowing you to buy product when costs are lower and provide more consistent, year-round employment. Doing so also helps propane marketers meet summer allocations and secure winter supply. Advanced systems leverage AI to pinpoint the deliveries that can shift into summer and fall months — in addition to providing key insights, such as days to empty — and draw performance comparisons district to district and against industry peer groups.
Fill Now, Charge by the Gallon
Now that you have shaved the peak off your deliveries using advanced analytics, a simple additional layer is switching up your billing process. Fill the tanks at your convenience when prices are lower, and charge customers as they consume gallons. You will have inventory stored out in the field, and it will be easier on customers' wallets — and yours.
Tank monitor alerts, meters and the like enable these smart fuel-storage economics: maximize what you deliver for the least cost to you. Consumers love having what they need on hand and, in essence, paying as they consume.
The Connected Possibilities of AI
Embedded in the lives of propane consumers are a cacophony of high-tech devices. Smart phones, home automation systems, remote controls, remote mirroring — these systems represent our customers' patterns of life. When the door stops moving on the ski house, chances are propane usage stops with it.
Connected devices tell a story unique to each consumer. The ability to connect these for our customers using AI presents new customer experience, satisfaction and loyalty opportunities. For the distributor, it presents new insight into very individualized needs and informs routes, delivery timing, purchasing, storage and labor needs.
We are entering a new era, where our investments in technology are truly harnessed to drive our businesses and how we engage with our customers. Digitalization is helping our industry find new efficiencies. Artificial intelligence flips that into warp speed and opens new galaxies of opportunity. The brave who embrace it will take the lead.