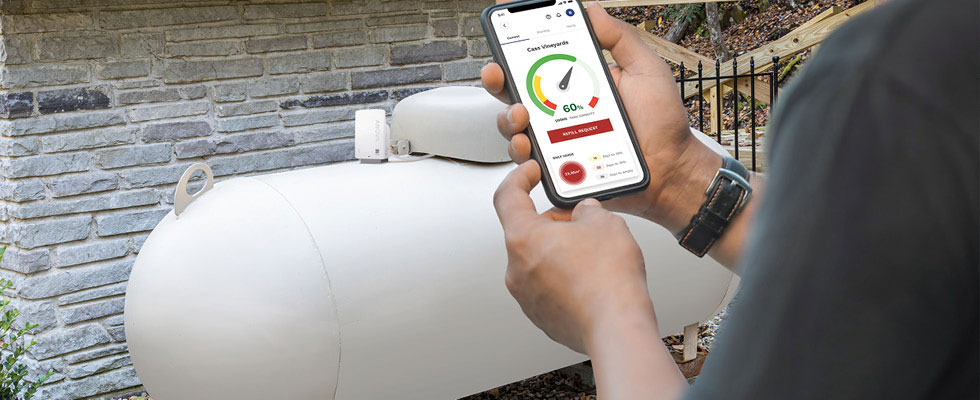 Experts chime in on how marketers can improve business practices through tank monitoring
What does your company's tank monitoring strategy look like? Is it all-encompassing and operating smoothly or more on the side of nonexistent? Wherever you are in the process of implementing and investing in this tank technology, it's likely you have questions.
As you're evaluating whether your company's strategy is in need of improvement, make sure to consider it with a holistic view in mind. Otodata President Andre Boulay notes the recent technology survey released by Cargas. "The fuel delivery industry is prioritizing the customer experience as a means of retention, with almost 90% of respondents selecting it. Although, the return of in-person meetings has reinvigorated relationships with customers, the survey also shows that the addition of digital marketing through social media and other digital means has broadened their reach in 2022 to a new, more tech-savvy audience," Boulay said.
How does this translate to tank monitoring? Besides the numerous internal benefits that tank monitoring provides, giving your customers an accurate, updated view of their tank and facilitating direct, easy communication with them through an app or other digital communications is paramount in today's propane market.
Below, hear from four tank monitoring providers on common pain points, features that have convinced marketers to make the investment, key items companies often forget to consider when adopting tank monitoring, and more. Meet the respondents:
What pain points are most marketers still looking to alleviate with tank monitoring advancements?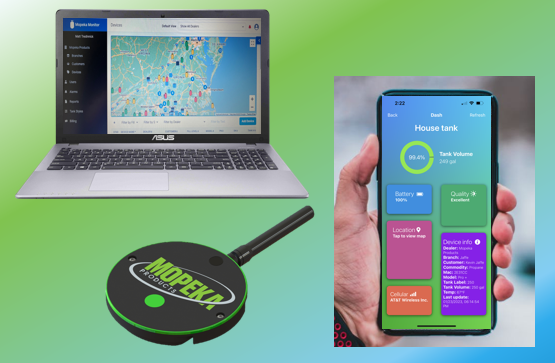 MopekaIOT: Marketers invariably still struggle to understand the true volumes in the tanks they manage. They understand that accurate tank monitoring is needed but have been reticent about embracing new technology that they know can/will assist. It's about shifting the mindset to show people that a better solution exists that is not only cost-effective, but reliable, accurate, simple to install and that will give them the knowledge they need to better manage their customer engagement and operations.
One-Tank: The propane industry prides itself on great customer service. Historically, this is an area where many tank monitoring solutions have let the industry down. There is a lot of room for growth in this department, and we are beginning to see the early stages of more stable technology that is backed with better support.
Otodata: We've noticed that monitor deployment and maintenance are still challenging due to limited resources. The high cost of diesel is also a factor, and most companies are dealing with driver shortages. Many retail customers like having access to tank information via a mobile app. These factors have made it more important than ever to deploy a strong tank monitoring process.
Anova: The industry continues to seek operational efficiency through digitalization, particularly by the deployment of tank monitors. This effort also generates downstream benefits that address key pain points. The industry is facing dramatic loss of driver capacity post-pandemic. This is resulting in a rapid rise in driver pay and benefits, as well as shortages. Without tank monitors and the resulting efficiency gains, it is hard to see how some would be able to get through a very cold winter without loss of revenue, making a difficult situation even worse.
The monitor has the added advantage of improving driver lifestyle through reduced emergency fills from run outs late at night and the reduction in safety incidents. CO2 emissions go down. With [our products], we have been able to quantify the reduction in miles driven and aggregate CO2 emissions reduction, generally. The ability to integrate data from the tank directly to back-office systems is a top source of efficiency and business improvement.
How can marketers improve business intelligence through remote tank monitoring?
One-Tank: If you can't measure it, you can't improve it. Gaining visibility of usage data on tanks is more valuable than any single employee (or handful of them) and could be more valuable than another bobtail truck added to your fleet. Increase safety, eliminate will calls, deliver more gallons with fewer miles driven and provide better service to the customer base. Using technology is the key for marketers to add value, increase resilience and become more proactive to get ahead of issues that may be coming down the pipeline (no pun intended). Our goal is to increase safety, eliminate will calls, deliver more gallons with fewer miles driven, and provide better service to the customer base.
Anova: Tank monitors are primarily deployed on domestic and commercial tanks with the sole purpose of avoiding runouts and increasing the gallons per stop. If we can see very granular consumption models, know on any given day how much product is in secondary and tertiary storage and what the likely demand will be in the "near future," we can more precisely manage when and at what cost we buy bulk propane from producers and optimize inventory turns.
Furthermore, complex algorithms allow machines to calculate the optimized delivery model through the winter months. Rather than just focusing on maximum delivery volume, it can determine each consumer's historical daily consumption and determine which tanks, topped off early, will avoid one or even two fills during the winter months. By doing this across thousands of customers, the machine presents a delivery schedule that has a lower peak than prior years, reducing the necessary number of trucks by moving deliveries to pre- and post-winter months where possible.
MopekaIOT: Marketers must better understand their business and the impacts of their decisions. They need access to data that allows them to understand the cause and effect in real time. True business intelligence will provide guidance on the things you know and insight into things you don't. By partnering with the right organization, they will understand this and will not only supply the hardware and data but also give you a layer of business intelligence throughout their system.
Otodata: To help marketers understand where they can improve their business is by maximizing the benefits of their tank monitoring solution. To achieve that, they need the right tools and support. We are creating advanced algorithms to help clients improve delivery logistics. We can analyze their delivery data to help identify the best targets where they will gain most efficiency and maximize overall ROI.
What are the most important steps a marketer can take in building a tank monitoring strategy into their business model?
Otodata: The most important steps are definitely monitoring data integration, planning install rollouts, proper training — which we can assist with — and assigning the appropriate resources internally. By having a solid foundation, it ensures an increased ROI, improved customer satisfaction and getting more done with less resources.
MopekaIOT: Be open and inquisitive to new technology. Select the right partner that has a solution that can exceed your expectations and set you up for the future. Find a solution that is more inclusive; your tank monitoring strategy should not just be about your problem tanks. It's about managing your entire fleet and realizing the efficiencies in doing so. Think about the short- and the long-term benefits and challenges. For example, some solutions may appear cheaper on the outset, but the hidden costs and long-term ownership can prove incredibly costly, detrimentally impacting the bottom line. Do your homework. Talk to existing customers.
Anova: The two most important steps in building a tank monitor strategy are investment targeting and forecasting system integration. A distributor must start by identifying where the deployment of tank monitors would return the highest return on investment (ROI), i.e., the routes with the least predictable tanks and the lowest fill rates. Secondly, they must make sure their back forecast and ticketing system is integrated with the tank monitoring cloud application using APIs or batch files if APIs are unavailable.
This ensures that as new level data is reported, it is automatically passed through to the forecasting systems where dispatchers can schedule tickets appropriately. Without integration, monitoring will not scale as dispatcher workload switching between monitoring and forecasting applications becomes unmanageable and tickets get delayed or lost.
One-Tank: It's important to have a plan in place when adopting new technology of any kind. Different tank monitors provide different benefits and features, but at the end of the day it is a tool to be used. And like any other tool, the value it provides is contingent on the one who uses it. Just as a wrench won't fix your car on its own, a tank monitoring system won't automatically improve your business. It's important to remember that a new tank monitoring system will provide the most value when it is integrated into daily operations and will require some level of support and maintenance just like any other system in your business.
How are tank monitoring providers working to convince hesitant marketers to embrace the technology?
MopekaIOT:
Aware — It's all about awareness and making it known that there is now a true solution that is more accurate and reliable than the solutions that have traditionally been sold or used.
Cost-effective — The solution should be fit for purpose, reliable and at a price point to meet market needs.
Simple to use — The product must have a fast time-to-market with a simple installation process.
Powerful telemetry — The product needs the business intelligence to empower the decisions of today and to assist providing the knowledge to drive the strategies of tomorrow.
Business efficiencies — The product should demonstrate the ROI associated with a fleet deployment.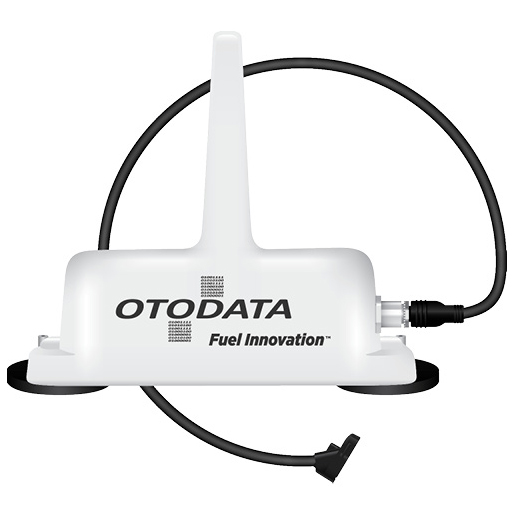 Anova: At Anova, we show them the benefits — using their own data. We can identify the thousands of miles driven unnecessarily, the unpredictable locations where having a tank monitor would drive the highest ROI, and pinpoint best practices in play at high-performing districts, all from analyzing their historical delivery data. Then, once they become a customer, we mix in new, tank-level insights. The insight is real. They can see the path to driving fewer miles and delivering more product. They can see new truck capacity to take on new districts and grow the business. It's a win-win for the business, for the drivers and for customers.
Otodata: We do it by presenting the various advantages of our products and services, such as robust and long-lasting hardware. We also explain that benefits extend further than just economical, such as increased customer satisfaction and the benefits of digital communication via our free branded app. We discuss their ROI, customer acquisition costs and retention value.
One-Tank: Every business is different and has different needs, so it's important to get to know the options that are available and how they can be tailored to meet your needs. With that said, I have found that many marketers' primary concern is the cost, and for good reason. It's important to weigh the costs of tank monitoring implementation, but it's also important to consider the costs if you keep everything the same. When executed properly, tank monitoring not only pays for itself, but can also generate new revenue streams.
When implementing a tank monitoring system, why is it important for marketers to plan and take advantage of the slow season?
Anova: When winter hits, things can get a little crazy. That's why having tank monitors already deployed in the field helps keep drivers safer when propane use and demand spikes. In addition to procuring and installing tank monitors in the quieter months, marketers are also able to shave some of the peak demand off the winter season with advanced analytics that provide insight into the tank locations that, if topped off in the summer or fall, won't need a visit in winter. Further, these earlier deliveries and propane supply purchases help marketers meet their supply allocations, ensuring they will get more when they need it later in the year.
MopekaIOT: During peak season, marketer teams are more focused than ever on supplying product to customers. They are not available for new tasks in many cases, as they are on a tight schedule. During slow season, staff availability is greater, and deploying a tank monitoring solution at this time means they can learn the ease of deployment whilst giving them face time with the customer when this may not normally have been the case. In addition, it gives them a greater ability to become familiar with the solution and the telemetry it can provide. It also gives them time in the field to troubleshoot and the ability to ask questions to further their knowledge and familiarity.
One-Tank: We recommend installing our monitors whenever a new install is done year-round. That's a low-effort, passive approach that ensures all new customers get monitors while existing ones receive their monitors whenever the driver makes a delivery. There is no need to send someone with the express mission to install monitors when it can be done within a year by supplying drivers with units to be deployed anytime they make a delivery to a customer who doesn't have one. It doesn't matter which season.
Otodata: We always recommend that marketers take advantage of their slower seasons because they have the time and the opportunity to review their logistics plan and better schedule large deployments. Although, most marketers agree with this strategy, others prefer to use their busy season because their teams are already in the field filling tanks and monitors can easily be installed at the same time.
What do you often see marketers forgetting to include when it comes to their tank monitoring strategy and implementation?
Anova: We do see some tank monitors that are shipped out the door but are not activated. Sometimes, this is because they want their own stockpile. Other times, it is because they don't have the time or labor to conduct the necessary installations. So, sure, things might get overlooked in the excitement of going big in tank monitoring. The trick lies in identifying the best location to deploy them and having the team ready and able to do it.
MopekaIOT: Time is always key here. Having the people available and the knowledge of tank locations is also tremendously important. Long-term cost of ownership of sensors versus upfront costs. Understanding that their customers' knowledge and expectations are changing. Information and transparency into the supply chain is increasingly a differentiator for marketers.
One-Tank: It's easy for marketers to forget that tank monitors can do a lot more than just report a tank level. Increasing margin, reducing cost, increasing safety and generating new revenue streams are just a few examples of what can be achieved. Few marketers consider the available field storage (or tertiary storage) in a customer's propane tank because virtual metering has not been a reality up until now. We are trying to raise awareness of the potential for next-level ROI that enabling hundreds of thousands of gallons of field storage can bring to a marketer.
Otodata: Initially the concern with tank monitoring was about helping companies avoid runouts, but as time has gone on, tank monitoring has been used more for maximizing efficiency through a detailed understanding of each customer's consumption. We soon made a shift to focusing solely on various aspects of tank monitoring and efficiently fulfilling needs with the best possible delivery plan for customers. Therefore, we feel that marketers need to utilize monitoring data and adapt processes internally to see the real impact of our solution.
---
Tank Monitoring for Autogas Fleets
How remote monitoring can improve the autogas refueling process
By Derek Rimko, vice president of operations, Superior Energy Systems
Did you include autogas refueling stations in your tank monitoring strategy? Below, Derek Rimko discusses Superior Energy Systems' tank monitoring offerings for fleet usage. For more on autogas, turn the page for this month's feature series covering current domestic and global autogas sector growth.
Superior Energy Systems recently made remote tank monitoring available for fleets. What drove this innovation?
Superior Energy Systems' customers were continuously requesting a one-stop shop for tank monitoring along with the fleet management software. Superior Energy Systems previously utilized similar technology at their midstream terminal and bulk plant locations that made adapting a solution easier. The company also found that fleets new to propane autogas often run out of fuel before they expect to need a fuel delivery, which caused multiple issues. This innovation answers all those needs.
How do fleets monitor their tanks? And how many tanks can be monitored?
An unlimited number of tanks can be monitored simultaneously. To monitor tanks, fleets simply log into their Superior Energy Systems Fleet account from any internet-enabled device. The tank inventory levels are accessed through the home page.
What are other benefits of this software?
Fleets are eager to use the monitoring solution because it enables them to easily view their tank inventory and set alerts for specified tank levels. It also helps fleets eliminate dispenser and skid downtime with additional troubleshooting capabilities from the Superior Energy Systems side.
Thus, instead of Superior Energy Systems staff having to travel for a quick fix, many issues can be resolved with remote system monitoring. Fleets are also impressed that no additional software is required for the monitoring system if they already utilize the Superior Energy Systems propane autogas fleet management system.
What has been the customer response?
Customers are excited that they do not have to use multiple platforms to monitor their inventory levels and they also appreciate the increased remote capabilities offered by the system.
What's next for Superior Energy Systems?
We continue to offer the most effective technology and make advancements in propane autogas refueling, including our control system and back-end software. In addition, Superior Energy Systems continues to support both the midstream and industrial propane markets with equipment, systems and solutions.