Sunday, December 15, 2019
(December 17, 2019) — Is there a new technology that could help you achieve your business goals? The only way to know the answer is to stay up-to-date on what's out there.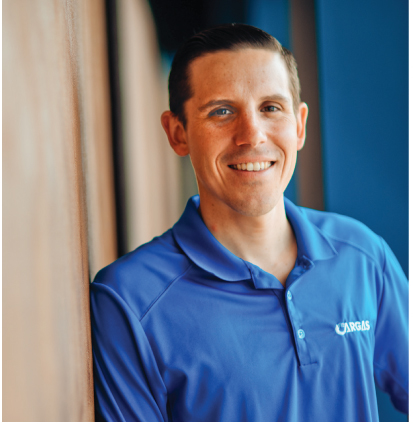 "You need a structured way to evaluate new technology that you might want to put in place," says Aaron Cargas. "Technology and your business are constantly changing, so you need to plot out a road map that goes a year to three years into the future."
Cargas
has been with business software and consulting company Cargas Systems (Lancaster, Pa.) for 23 years and is currently vice president of marketing and product development. He shared with BPN his tips for plotting out and following a technology road map.
Always be evaluating. Back-office software, CRM software, marketing software, and phones are constantly changing, so there's a continuous need to monitor and evaluate the latest offerings. An owner, manager, or IT manager generally takes the lead in this, but many others are brought in to evaluate a new technology before a purchase is made. "Things constantly change in the tech world—and everywhere," Cargas notes. "You should always be looking at what's out there."
Select a target. How do you decide where a new technology is needed? "Look at your goals for the next three years and find out what's holding you back," Cargas suggests. If you are having difficulty connecting remotely to the system at another location, consider a centralized, web-based system. If your goal is to improve delivery efficiency, consider mobile devices for drivers. If you want to boost the sales and profitability of your service department, consider mobile devices for technicians.
Make one change at a time. After you choose a system, it takes time to implement it and fine-tune it. For that reason, Cargas finds, most companies change only one thing at a time. "You can't change everything at once, so focus on what is most important."
Try before you buy. The best way to evaluate a system is to see it being used. Look for videos showing the software in action, and ask vendors to demonstrate the software over the web or onsite. "Our sales team does demos, works through a day in the life, and gets to understand the marketer's needs," Cargas says.
Consider the cloud. Data and software are moving from in-house servers to the cloud, where a vendor maintains it. That's happening with almost every system, including back-office, CRM, and phones. "The cloud has matured a lot over the last 10 years," Cargas says. "It offers performance, reliability, and scalability. People who wouldn't make the move before, are making it now. There's a definite trend in that direction, to cloud subscription software and also moving existing servers and applications to the cloud."
Ask about integration. Integrating the systems used throughout an organization can be a chore. Many companies today want to get the best back-office software, the best sales software, and the best marketing software, even if each one comes from a different vendor. It's a trend called "best of breed," Cargas says. The downside is, the buyer has to make sure the systems will connect. "If systems talk to each other, you don't have to re-enter the data, so it's more efficient and more accurate," he notes. "It's great to ask a vendor, 'Do you, or could you, integrate with this other thing I'm using?'"
Get to know the vendors. Once you choose a system, you will be working with the provider for years to come. So, before you buy, drill into the company behind the system. Is the company stable? Does it have a dedicated support team? Will it provide updates? "The company is just as important as the hardware and software it provides," Cargas says. "It is important to understand them."
Business and technology are never static; they're always changing, he notes. Just like you plan out other parts of your business, you should plan to keep current on the technologies you use throughout your organization. It's a continuous process. — Steve Relyea