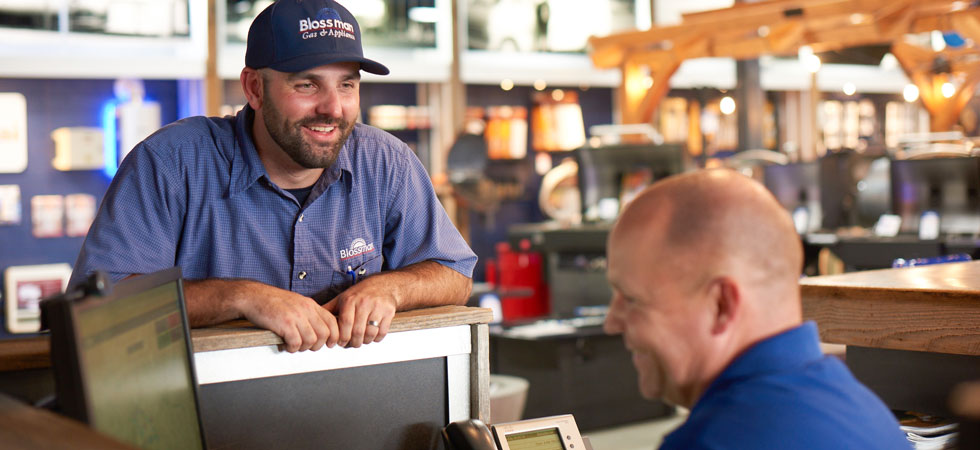 The Blossman Gas strategy for generating power for Kentucky after recent weather events
Wednesday, March 23, 2022
In early December, residents in Western Kentucky were ravaged by severe tornadoes. More than 70 deaths were recorded in Kentucky, and more than 1,000 properties were destroyed. With that, thousands of residents were left without electricity. Officials estimated that restoring power to one of Kentucky's hardest hit towns could take months.
The employees at the Blossman Gas location in Bowling Green, Kentucky, found their store with no power the Monday following the storm. One of the tornados that came through the area was recorded 175 yards away from the Blossman bulk plant. A bobtail in the company fleet had a busted window, and debris was everywhere due to a nearby apartment complex that had been affected by the severe weather.
"After we did safety checks on some of our customers and equipment, we connected the portable generators that we sell inside our store," said Bart Moffett, manager of the Bowling Green Blossman Gas store.
A retail generator gave enough power to get the building's lights on, the phones connected and the computers up and running. With customers without power and relying on propane refills, Moffett and his team knew they were going to need more power.
After discussing within the company, they determined the best option was to bring a propane-powered towable generator to the store. Beyond being a clean, safe alternative to diesel units, the generator delivers bottom-line benefits for Blossman customers in Kentucky. This type of towable generator is rated 30kW Prime Power with a 2.5L Ford engine. One of the biggest benefits of propane-powered, towable generators is they release no odor, unlike their diesel counterparts.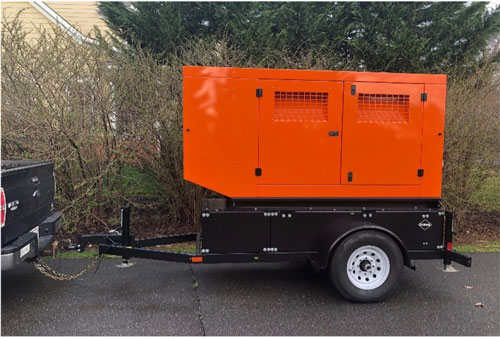 This particular generator is part of the Blossman fleet and is primarily used for contractors for portable power in addition to severe weather events. After the towable generator arrived, the Blossman store was up and running as usual in less than three hours. From everything inside the store to powering the bulk plant that the company's bobtails fill up to serve customers, they were able to operate as close to "normal" as possible. When the tornadoes hit, the Blossman team was already in their busy season.
"We have plenty of customers who rely on us for heating, even when there are no power issues in our community," said Moffett. "You add on top of that the thousands in the community who have lost power and need their propane generator to operate — it made the demand for propane extremely high. We couldn't have served all of our customers without the towable generator coming in and connecting to both our bulk plant and store location."
This success story in the aftermath of a severe weather event highlights the need for propane companies to think ahead and build a strategy for how to respond to emergency situations. Propane companies have the opportunity to build trust with their customer base by being prepared and able to supply propane in times when customers need it most.
Due to the strategizing by the team at this Blossman Gas location, there was no change in service for customers in Bowling Green after the tornadoes hit the area. This was not the only severe weather to recently impact a major electrical grid. In February 2021, an enormous mass of super cold "polar vortex" air pushed into Texas from the north, while at the same time another weather front was bringing moisture in from the south. The collision of the two had temperatures plunging, ice forming and snow falling over the entire state. Millions were without power for an extended period.
Propane came to the rescue once again, as it powered hospitals and schools and kept families warm during plummeting temperatures. Not only does propane make the difference for those without electricity when severe weather hits, but it also can keep fleets on the roads when gas stations are not accessible.
Autogas can keep transportation afloat even when gas stations are out of service. The Blossman Gas store in Bowling Green was able to continue offering refills for autogas fleets and vehicles in the area after the tornadoes hit when the portable generator arrived on-site.
Propane is an abundant fuel produced in North America for everyone using it in the U.S. Supply is so abundant that, every year, our country exports billions of gallons. For those who have a propane tank on their property or for businesses that are equipped for alternative fuel when disaster strikes, the ability to store an adequate supply that's always ready for immediate use can be a make-it or break-it moment when disaster strikes.
Things to remind your customers to do in order to stay safe in severe weather:
Have an adequate supply in their propane tank
Mark their tank and regulator with a stake or flag
Clear driveways and a path to their propane tank
Preparedness questions your company should always consider:
Does my supplier have enough propane supply from production sources to meet my supply needs in a colder-than-normal winter or when severe weather comes?
Do I have a plan to procure incremental or alternative propane supply in case of increased demand or supply interruption?