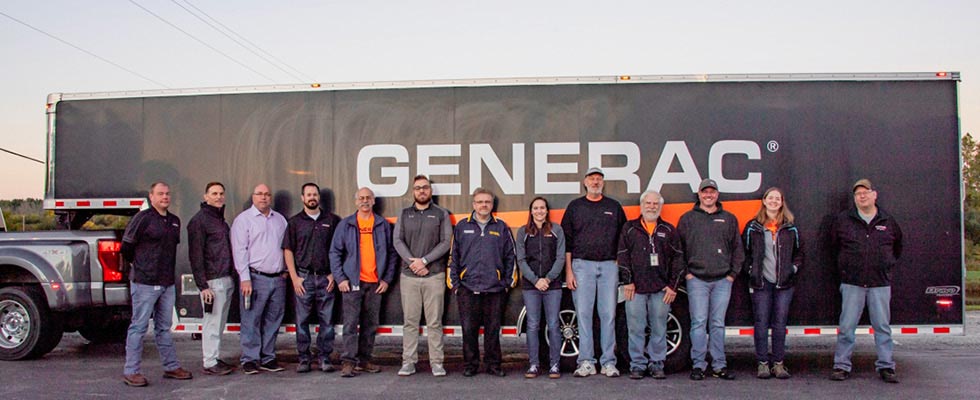 One example of emergency response from the propane industry protects communities from prolonged loss of power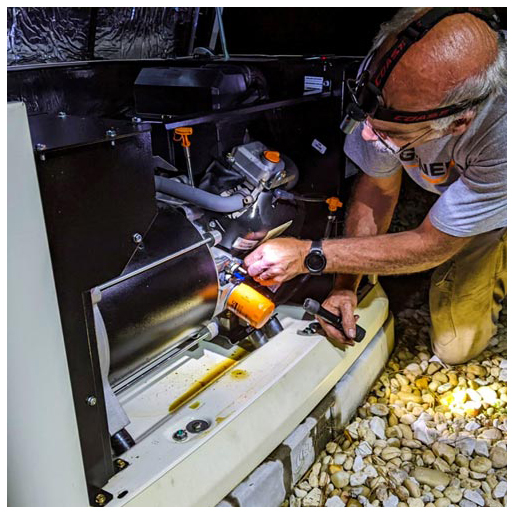 The home is a sanctuary. In an increasingly electrified world, people rely on electricity for nearly every facet of their lives, making it critical to keep the home's power on.
Home standby and portable generators are among the easiest and most cost-effective ways to help ensure the power stays on when the electrical grid goes down. But after the storm, customers might need support to help guarantee their backup power products can keep their homes and their families safe.
Hurricane Ian made landfall in southwest Florida as a Category 4 hurricane on Sept. 28, 2022, causing widespread flooding and property damage. The storm left millions without power, with more than 2.4 million Floridians alone left in the dark according to Generac's Power Outage Central, an online tool that compiles outage data into an interactive map of the United States.
The company's Hurricane Response Team departed for the Gulf Coast on Sept. 28, just hours before Hurricane Ian made landfall in Florida. The team was equipped and loaded with four vehicles and a trailer full of equipment, tools and parts to service all brands of generators and armed with necessities such as first-aid kits, coolers, road flares and fire extinguishers.
"Generac's Hurricane Response Team is composed of volunteers, technicians and maintenance and service experts who willingly leave their families to help strangers when they need it most. The team is on the road for weeks at a time, often in uncomfortable situations," said Marshall Lewis, international technical senior service manager at Generac. "It's really an organic effort by employees who want to help people in need, and it makes me proud to lead a company with such generous teammates."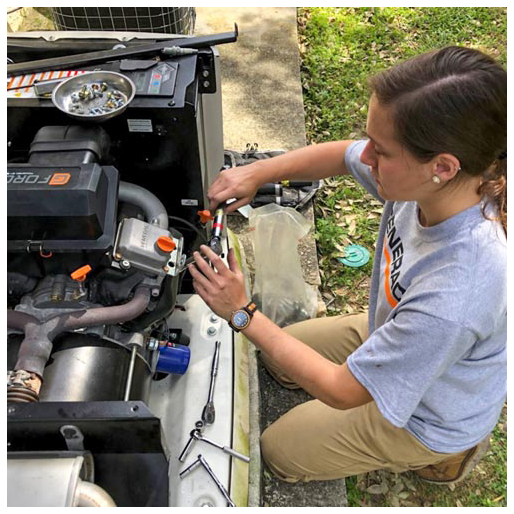 After establishing a strategic base in southern Georgia, the team traveled into the hardest-hit parts of Florida, repairing any brand of portable generators and residential home standby generators, as well as industrial generators for data centers, hospitals and wastewater treatment plants free of charge.
The Hurricane Response program is not new. Since the wake of Hurricane Katrina in 2005, volunteers have deployed to areas affected by major power outages. In the years since, crews have been sent to provide immediate support following dozens of natural disasters. And, as is common during major outage events, the Generac customer care center also receives a barrage of inbound calls ranging from simple questions about maintenance to in-depth troubleshooting.
Prepared for these situations when outages are extensive, the customer care representatives work around the clock to advise and answer as many technical questions as can be managed over the phone.
When disasters take down the power people rely on, it's important to jump into action — often with boots on the ground — to help ensure communities have the technical support they may need to keep their homes and families safe.