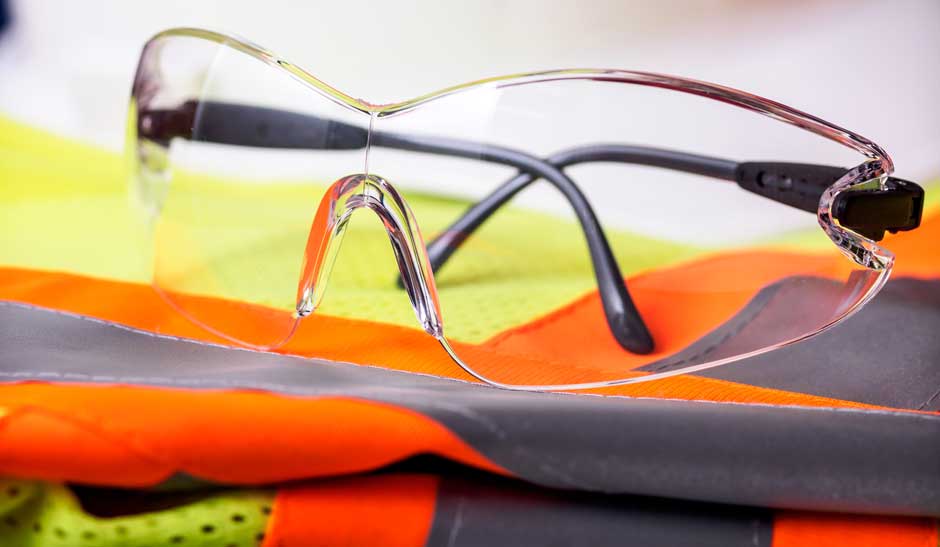 Advocating for inclusivity through accessible safety gear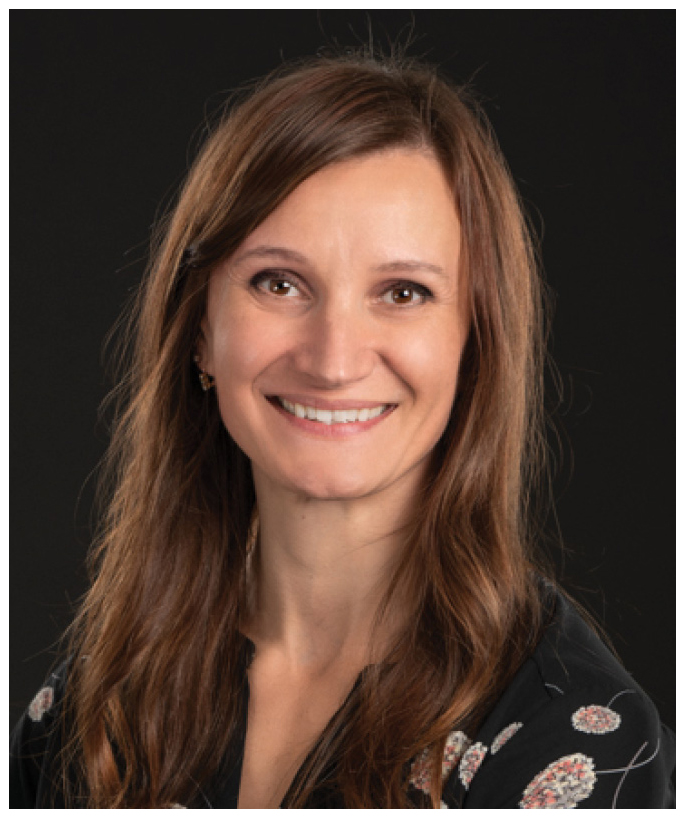 An often ignored — but important — task in creating an inclusive working environment is making sure your employees not only have the technology and support to do their job, but also gear and equipment that are tailored to their specific needs. For women in the propane industry (and just about every other industry requiring it), access to properly fitting personal protective equipment (PPE) can be a hassle to attain or is simply unavailable.
In its 2022 PPE Pain Points study, J. J. Keller & Associates reported that 35% of buyers responding to the study had difficulty sourcing PPE that properly fit female employees. Below, Robin Marth, CSP, and environmental, health and safety (EHS) editor at J. J. Keller, discusses why this needs to change, other findings from the study, and the safety issues and staffing challenges that can arise when employees don't have access to the equipment they need to do their jobs. Hear from her below.
Can you tell us some of the key takeaways from the 2022 PPE Pain Points study?
We know that safety professionals in a variety of industries, including oil and gas, and especially the propane/butane/energy fields, are committed to prioritizing employee safety. What surprised us, though, was just how many employers were having a difficult time getting their employees to wear PPE — close to 90% of respondents said they often or sometimes have issues with their employees following proper PPE protocols, which contributed to PPE noncompliance.
Other key findings include:
34% said they had trouble buying PPE in the sizes they need
35% struggle to purchase PPE that fits their female employees
71% said they often or sometimes experienced supply chain delays in the past year (i.e., 2021)
Let's discuss one of the statistics you mentioned: 35% of PPE buyers reported having difficulty locating and purchasing items to fit female employees. Do you have examples of how some companies — in any industry — are overcoming this challenge?
Companies that have a strong PPE program, full leadership support and continuous valued input from their female employees are overcoming this challenge. They seek out PPE suppliers that offer solutions for the female physique.
These companies are also holding their current PPE distributors accountable, which is creating a shift in the landscape of PPE availability for women. The fact that challenges are being reported in our survey tells me that companies are eager to find the right equipment, albeit not always successfully.
Why is it important for PPE offerings to be inclusive of all body types and all genders?
Overall, men and women are different in both shape and size. To understand why it's important to break away from the generalizations of purchasing PPE in small, medium and large, or merely offering "universal fit" PPE, it helps to have a basic understanding of those differences.
Men and women differ in skeletal structure; generally speaking, women have a smaller head and a wider face. Compared to men, women often have longer trunks and shorter legs. The average length of a male hand is almost an inch longer than that of a female. There are also 11 significant differences in a women's lower limbs compared with that of a male (two calf, five ankle, and four foot shape variables). And of course, those are averages — not true of all individuals.
Offering PPE that is inclusive of all body types and genders goes back to fundamentals. The safety of the worker is reliant on the functionality of the PPE being offered. If it doesn't fit appropriately, you are putting workers at risk of injury.
How can companies encourage PPE suppliers and manufacturers to make and keep inventory of more inclusive safety gear?
There is a growing trend of female workers joining the manufacturing, construction and transportation industries; I'm sure you're seeing it in the propane industry as well. This is especially apparent in a post-COVID world.
As these numbers continue to increase, so will the need for properly fitting PPE. If companies want to truly keep their employees safe, boost employee morale and gain (and retain) their workforce, it's imperative that something as seemingly trivial as properly fitting PPE is addressed.
I encourage companies to have an open dialogue with their suppliers, express their needs and concerns and seek out viable solutions. The PPE playing field is widening, and there are plenty of up-and-coming suppliers and manufacturers that are ready and willing to step up to the plate.
What are some of the most common safety issues that arise when women don't have access to properly fitting PPE?
Ill-fitting PPE can lead to a variety of issues. Wearing oversized clothing creates an excess in material that can easily get caught in machinery. On the flip side, wearing PPE that is too small can create a gap in coverage, which can put the worker at increased risk due to reduced protection. Gloves that are too tight can cause dexterity and grip issues. Shoes that don't fit appropriately can lead to an increase in slips, trips, and falls. Safety glasses that are too tight can lead to headaches.
Often, workers make the choice to not even wear the required PPE because the improper size causes so much discomfort, which can have devastating results.
According to the study, the Occupational Safety and Health Administration (OSHA) requires that PPE is sized based on the worker's measurements. Has the J. J. Keller team seen an uptick in OSHA recordables for female workers not wearing PPE?
Interestingly enough, it's difficult to find this type of data on such a granular level. But that just adds to the problem, not having the data readily available to help support the need. What I can tell you is that PPE usage (or lack thereof) is always one of the top ten most frequently violated standards in both general industry and construction. Whether it's fall protection, eye and face protection or respiratory protection, companies are still struggling with the fundamentals of compliance.
It should be noted that the United States Department of Labor has adjusted the civil penalty amount for violations, depending on the severity, so it will be interesting to see how that comes into play in the future as it relates to PPE compliance.
What challenges has J. J. Keller run into in creating its own line of PPE for female workers?
Customers have told us that finding properly fitting PPE for women has been a real challenge. Knowing that PPE is the last line of defense between workers and the hazards they face on the job, we recognized the need for additional PPE sizes within the J. J. Keller SAFEGEAR line that could be more suited to women. In August 2021, J. J. Keller decided to develop PPE in women's sizes so that all workers can feel comfortable and protected. We face the same challenges that other manufacturers do, mainly supply chain issues and not being able to provide everything right out of the gate. That's not to say that we aren't diligently working to provide additional products; it just takes time to research and provide the best products, which our customers have come to know and expect from us.
In the study, J. J. Keller mentions that those surveyed reported issues with getting teams to wear PPE due to several factors — including sizing, but also heat and supply chain disruptions. How does the team encourage its clients to incentivize the use of proper PPE?
It comes down to effective training and getting the client (and subsequently the worker) to understand the "why" behind wearing PPE. Any chance to incorporate personal or real-life stories in order to get the point across is most impactful.
I don't necessarily mean showing gory or graphic pictures of people missing fingers or limbs. But rather, explaining that by not wearing safety glasses, they run the risk of losing their eyesight and thus not being able to see their child's first steps. Or not wearing hearing protection and being unable to hear the birds, the ocean, or whatever it may be. Not wearing fire-resistant (FR) knit gloves and being subjected to a fire, which injures the worker to the point they are no longer able to hold their spouse's hand. If you don't make it personal and memorable, they won't understand the why and will likely continue to struggle with compliance.
Do you have any insight or data specific to PPE use with workers handling hazardous liquids and fuels?
OSHA standard 29 CFR 1910.132 requires employers to assess the workplace to determine if hazards are present, or likely to be present, which necessitates the use of PPE. Employers must create a written certification that this evaluation was done. When handling hazardous liquids and fuels, familiarity with the safety data sheet is key to understanding what PPE is necessary.
As with any hazard that requires using PPE, it's imperative that the employer inform their workers why the PPE is necessary and when it must be worn. They must also train their workers how to use and care for the selected PPE and how to recognize PPE deterioration and failure. Of course, requiring workers to wear the selected PPE is a critical part of an effective PPE program.