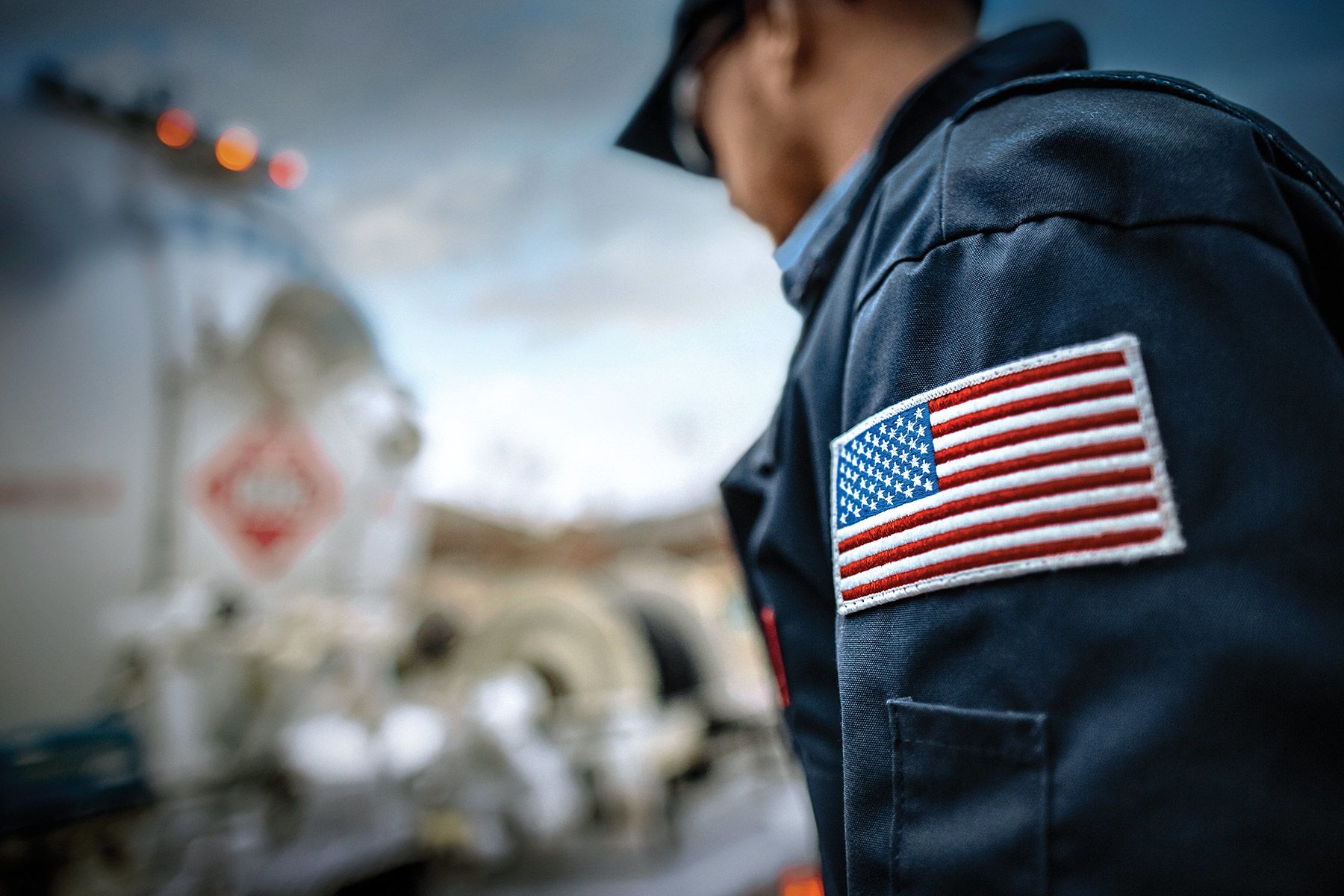 Can you explain why propane is a clean fuel?
Wednesday, January 20, 2021
The
Propane Education & Research Council
(PERC) is encouraging industry members to become informed and to build their expertise to be able to engage with others on national energy issues. The latest push by PERC is a series of webinars presented in segments of the U.S. and focused on specific data and issues in each region. "Can you explain why propane is a clean fuel?" Tucker Perkins, president and CEO of PERC, asked Midwest participants in the fifth such regional webinar in December. "We want all of you to become comfortable having conversations about why propane is part of the solution for a clean environment now and in the future."

Perkins introduced four key messages he wants people to share:
• Propane provides clean energy for today and tomorrow.
• More propane use today makes a positive climate impact.
• Propane helps users economically meet reduced emissions.
• Propane works together with other renewable and clean energy sources for positive environmental impact.
He feels every propane marketer should know:
• Fuels are not binary—clean vs. dirty.
• When discussing climate, concern is temperature rise. Carbon dioxide (CO2), the culprit, results in increased greenhouse gas emissions.
• Health is important: human health, plant health.
• "Electrify everything" or one fuel fits all won't work—cost will increase with fewer fuel options.
With 73% of electricity produced from coal in Missouri, Perkins asked if the person taking a shower with water heated by propane is helping the environment more than the person taking a shower with water heated by electricity. All agreed the propane shower would be better for the environment. Perkins said the shower powered by propane would represent a carbon intensity level of 78 while a shower powered by electricity would represent a carbon intensity level of 267.
Future webinars will further discuss talking points and strategies for industry members to share information on the benefits of propane. In addition, fact sheets, training materials, podcasts, stories, myth-busting messages, and news articles from journalists can be found on the PERC website at propane.com.
The podcasts, hosted by Perkins, are titled "Path to Zero." With more than 13 podcasts created in 2020, each program has included a guest who discussed a key aspect of the journey to a low-carbon future. A description of the podcasts states that zero emissions is a goal we can all get behind and says discussions will be about strategies to meet the growing demand of the world and reduce carbon in the atmosphere. Topics have included environmental justice; developing climate change-positive communities; renewable gases; renewable propane; human behavior and a recipe for a low-carbon future; micro-grids and other advancements in the energy industry; and wind generation in Texas.
Beyond hosting the podcasts, Perkins has also written numerous articles on topics related to the national energy conversation. In an article titled "Heat or Eat? Finding Balance on the Path to Zero," he states that inequity—or lack of fairness or justice—can be found in energy bills. A survey completed by the Energy Information Administration (EIA) in 2015 included this finding: "Of the 25 million households that reported forgoing food and medicine to pay energy bills, 7 million faced that decision nearly every month."
"It's expensive to be poor," Perkins wrote. He said that a group of social scientists writing about the complexity of energy inequity said this:
"Energy transitions from fossil fuels to renewables such as wind and solar may also contribute to a growing gap because white-collar businesses and wealthier households are able to control and obtain financing for renewable energy, whereas poorer, minority populations are unable to choose renewable energy technology because the cost is prohibitive and they lack education about renewables."
A new administration in the White House presents more reasons for participation in the national energy conversation. Perkins also wrote an article entitled "Today's Clean Energy Can Fuel Biden's Low-Carbon Vision" in which he expressed the concern that clean energies that actually work are getting overlooked.
"Fuel economy is one measure of progress; reducing carbon emissions with proven and available solutions is also important," Perkins said. He notes that 15 states and Washington, D.C., have proposed full electrification of medium- and heavy-duty trucks by 2050, assuming the electrical grid will be fully decarbonized by that time. "Why make electrification the direction?" Perkins asks. "Production of electric vehicles is terribly carbon-intensive and without trillions of dollars of investment, the grid simply will not be decarbonized by 2050. Many experts quietly acknowledge, in fact, that at best, renewables will be able to power only about half of the grid by mid-century."
"Swinging both federal purchasing dollars and research investment toward low-carbon, near-zero emission fuels is a great way for president-elect Biden to build a coalition of those willing to support climate protection goals and do so by matching the best low-carbon, clean energy to every application," Perkins said. "This approach supports real science, takes advantage of proven and available technologies, and prevents us from falling into a one-size-fits-all solution."
The national energy conversation is just getting started and it is not too late to join it. If you're interested in having one of these webinars for your area, call PERC at (202) 452-8975. — Pat Thornton