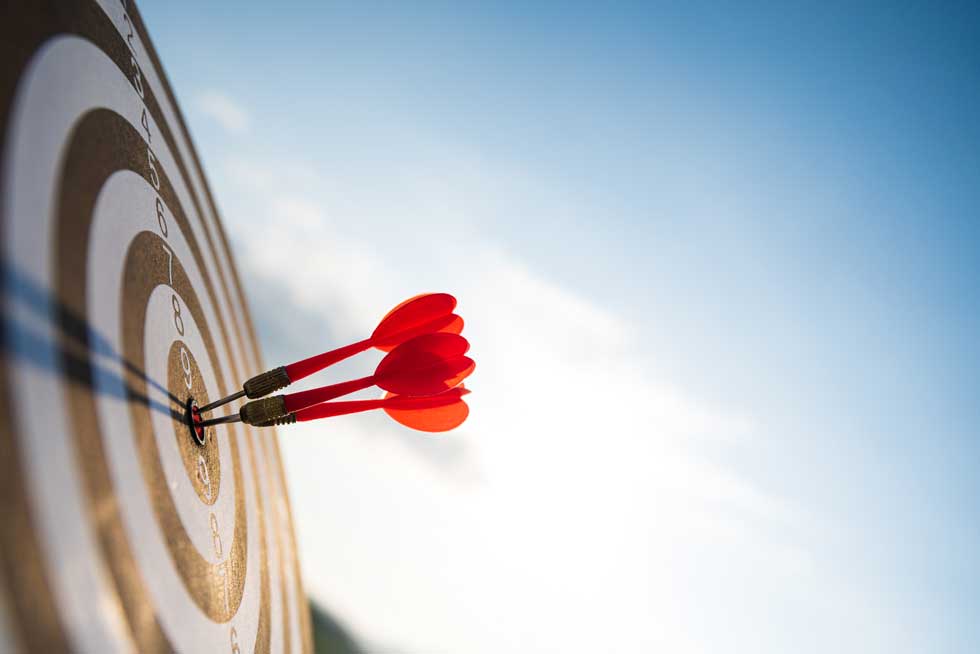 One marketer's plan for increasing discourse & acting on this high-priority initiative
Jill Rhoades, vice president of production at Ferrellgas, comes from a family of three daughters. According to her, all three of them are strong, confident, independent and capable.
"That's in part due to our dad, the first man we were ever around, and our mom, who never put a qualifier in front of anything we wanted to do or did in our lives. My experience is not everyone's experience — I realize that. But it should be," she said.
But that upbringing helped create a mindset she shares with several other women who take up leadership positions within the Ferrelgas team — the female perspective is a valuable one.
"One of the things I tell younger women is that the female perspective can be so different from the male perspective, and that's so important. The men I've worked with — they get that, and they want that," Rhoades said. Male or female aren't the only qualifiers that indicate value, though.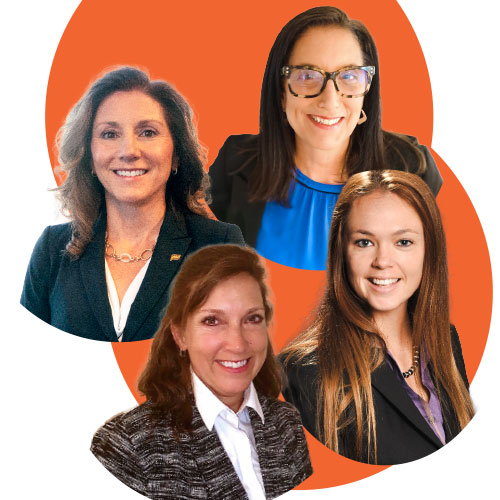 "Equality means everything. It doesn't matter if we're talking about male or female, young or old, northern or southern, etc. Every viewpoint is important to have at the table and should be considered," Rhoades said. "You have a better solution for customers, processes or even a workforce if you have diverse and equal viewpoints at the table. It's a two-way street — the viewpoints have to be [present] and once they are, they have to be listened to."
Lisa Zuppas, senior director of strategic initiatives, agrees, saying it's not just the right thing to do — it's good for business. "To me, diversity, equity and inclusion (DE&I) means bringing people that have been underrepresented or marginalized not only into our industry, but into our collaborative decision-making processes. We all win when we have multiple points of view contributing to final outcomes," Zuppas said.
And the need for a continued focus on DE&I is more present than ever before. In a survey of industry companies conducted by BPN and Anova in early 2022, 48% of respondents said driver, service tech and general labor shortages affected their businesses the most in 2021. These shortages persist in 2022. Zuppas said growing an inclusive workforce creates a team that is better set to take on future challenges.
"With a shrinking labor pool, we improve our talent search by actively recruiting into all segments of the labor market. If we have diversity of thought on our teams, we will have more insights into innovative solutions to the challenges we face," Zuppas said. "We better represent what our customers look like when we have diversity in our workforce."
So, what's in the Ferrellgas strategy for DE&I? Megan Sharp, vice president of operations, said one important facet of it is continued learning. "By investing in all the company's employees, we are giving developmental opportunities to everyone through our consistent online education. Our extensive training environment, coupled with mentee/mentor opportunities, is critical to growth," she said.
To eliminate bias from its hiring processes, Sharp noted that the company uses a panel when interviewing candidates for certain positions. The panel allows the company to gather input from a pool of hiring managers and gives all candidates an opportunity to meet several employees. Structured scoring during the interview process helps resist groupthink from occurring as well. After the employee is hired, the company's flexible working strategy allows the team to leverage employee contributions in a work-from-home environment.
"We are able to bring on and retain the best and brightest talent from around the country," Sharp said. "The decentralization of department locations has proven to bring us closer together and provide experience in many different areas. We also service all states, and this gives us an opportunity to realize talent in local markets."
This approach is especially important to creating a successful company, says Tamria Zertuche, chief operating officer at Ferrellgas and the World LPG Association's Woman of the Year for 2021.
"Diversity of thought creates an opportunity for innovation, bold solutions and sound critical reasoning," Zertuche said. "However diverse your team may be, inclusion is truly at the center of success. Ignorance may be its greatest barrier. It is through open-mindedness, learning, trust-filled collaboration and challenging the status quo that ignorance is overcome."
In her role, Zertuche promotes an organizational mindset in which knowledge to be gained from relationships, new experiences and challenging opportunities are placed above the goal of singular performance.
Determine Your Purpose
Regardless of what level of the business someone is in or the role they are filling for a company, it's important to determine what motivates them to grow. For Rhoades, it's important to her to identify her purpose. "There were times when that purpose was paying the bills. There were times when it was a work-life balance that allowed more time for taking care of kids and [investing] in my family. My passions have always been processes, efficiency, organization and continuous improvement, and those are definitely motivators — whether met inside my career or outside of it," Rhoades said.
The past few years have only made identifying this purpose more difficult — especially for women in the workforce. In 2020, significantly more women than men left the workforce as families were forced to make tough decisions regarding childcare, caregiving for sick family members and more. This environment makes the need for a supportive, open-minded team ever more important as people navigate challenges in their personal lives, too.
"My own path to leadership at Ferrellgas started when I was juggling the pursuit of an MBA, raising a family and ascending the ranks of leadership," Zertuche said. "I know my career success is directly related to the collaborative and supportive nature of my coworkers. While they may have varied in gender, age, race and religion, they were steadfast in their support of me and each other."
The End Goal Takes Hard Work
And it involves creating a seat for everyone at the table. Zertuche is proud to say that at the heart of the company are teams of high-performing professionals who care about the customer, enjoy working together and strive to be operationally excellent and strategic in growth — and these teams are made stronger by the cognitive diversity present.
But this doesn't happen by chance. Zertuche references the sourcing efforts of the Ferrellgas talent acquisition team, the ability to onboard key talent and the inclusive culture of the company that is consistently focused on investing in and promoting internal talent.
"… Forty percent of the senior leadership team at Ferrellgas is women. This was not achieved by placing a numbers-based goal for women in leadership. It was achieved by choosing the most talented professional for the role every time," she said.
And while Zertuche, Rhoades, Zuppas and Sharp all speak positively about their experiences with inclusion both in the industry and at Ferrellgas, they note the industry still has work to do on a broader level to create access and roles for everyone.
"… Just talking about challenges will not make the change; we need action and commitment by top leaders and managers at all levels," Sharp said.
Zuppas echoed this, saying the propane industry will become more attractive for underrepresented groups when individual companies and leaders become intentional about the process. "It doesn't start and end with recruiting. Peer support, meaningful mentoring and role models are important. And a culture of respect and support must be expected from team members and direct supervisors in the field and modeled by leadership. We must have zero tolerance [as an industry] for sexual harassment and any type of discrimination. Clear career paths that reward performance and talent for all employees make the industry attractive overall," Zuppas said.
Wondering how to get started with improving DE&I in your own company? Sharp says a great first step is getting the entire team on board with your vision for the future. "Communicate to the entire organization what your company priorities are and find a way to get everyone involved. The more people [can] contribute, the more they become vested in what really matters," she said.