Thursday, January 11, 2018
The Internet has revolutionized the way business is conducted, and continues to change our lives with each passing day. Social media has also transformed our culture, perhaps equally or more profoundly than the invention of print, radio, and television. A recent Pew Research Center study found that two-thirds (67%) of Americans report getting at least some of their news on social media — and two in 10 reporting they do so often.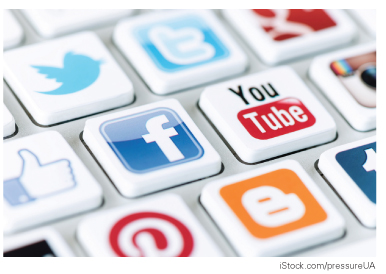 Today, social channels have grown to serve a variety of personal and professional purposes. These platforms provide an avenue to build a brand image, communicate with and cultivate loyal customers or, better yet, serve as brand advocates. However, a business without a clear social media policy in place 1) risks damage to its brand, 2) faces potential risk from the unintended consequences of a misinterpreted post, 3) risks removal from a social media platform due to site policy violation, 4) risks its site getting hacked, or 5) could even face legal challenges if a post misrepresents the truth or breaks the law. In today's information age, social media is laden with potential business liabilities that make having a social media policy in place a prudent business practice.
A social media policy shouldn't just focus on making sure your team doesn't mess up. When there are clear guidelines in place confusion is eliminated and they help employees understand what they can or cannot do on social media. A social media policy can help empower employees to participate more enthusiastically.
A review of social media policies from a variety of companies reveals that there is no one-size-fits-all solution. Some social media policies are lengthy and explicit; others are short and give wide latitude to what may be posted online. Forbes magazine asserts that in a world where information is shared instantaneously, it is essential that businesses develop a comprehensive policy that includes guidelines, best practices, and training tips for employees.
It is important that companies ensure their social media policy meets the lawful guidelines as outlined in Section 7 of the National Labor Relations Act, upheld by the National Labor Relations Board (NLRB). Employment and labor law consulting firm Littler Services outlines important "Takeaways for Employers" as a result of the NLRB's August 18, 2016 decision in Chipotle Services LLC. These takeaways provide useful guidance for drafting rules commonly seen in a social media policy, as well as the enforcement of policy guidelines.
The board's decision in Chipotle provides a roadmap for employers when drafting a policy. The following are key takeaways:
1. Employers should avoid broadly prohibiting employees from using the employer's logo or name in non-work-related social media communications. Such action may be deemed to infringe upon employees' Section 7 rights. Instead, employers should consider narrowly tailoring any restrictions on the use of the corporate logo to prevent improper use.
2. Although the administrative law judge ruled that the prohibition in Chipotle's social media policy on harassing or discriminatory statements did not violate the act, employers should still consider defining these terms by referencing harassment or discrimination policies.
3. Policy language that is general or establishes subjective standards, such as "confidential" or "inaccurate information," could raise a red flag for the board and reviewing courts unless accompanied by examples that make it clear to employees that policy does not extend to protected speech.
4. Employers should not expect that a disclaimer saves an otherwise overbroad provision in a social media policy, especially if that disclaimer is only general in nature and appears at the end of the policy.
5. Employers should consider consulting with counsel when drafting or updating their social media policy.
In addition to being a fun and rewarding method for sharing information, social media presents certain risks, and ultimately the business is responsible for what is posted on its channel.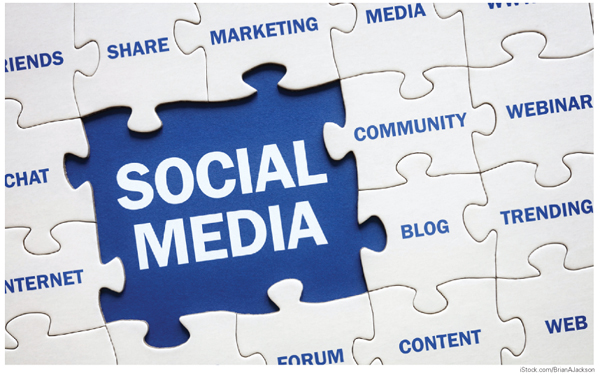 The Society for Human Resource Management shares a sample social media policy that has been ruled lawful by NLRB. The sample policy addresses posting guidelines and enforcement actions that will be taken if the policy is not followed. It clearly outlines rules that employees must adhere to when using social media at work. These common sense rules include the following:
• Be respectful;
• Be honest and accurate;
• Post only appropriate and respectful content;
• Retaliation is prohibited, and;
• Observe guidelines for how employees must interact with media contacts.
The key for business leaders is to have a social media policy and make sure that employees are familiar with it. Employees need to understand that a policy is necessary to shield their company from potential brand damage, legal action from a misguided post, or any number of unpleasant scenarios. The following social media guidelines are shared from the policies of several noteworthy businesses:
Coca Cola: Only subject matter experts should respond to negative posts. Employees may come across disparaging posts about the company or its brands, or see third parties trying to spark negative conversations. Unless they are a certified online spokesperson, they must avoid the temptation to react themselves. An employee should pass the post along to official market spokespersons who are trained to address such comments.
Ford Motor Co.: The social media policy consists of five core principles. 1) Be honest about who you are. 2) Clarify that your opinions are your own. 3) Show respect and humility in all communications. 4) Show good judgment in sharing only public information, and 5) Be aware that what you say is permanent.
Platte County (Mo.) Economic Development Council: When in doubt—don't post. Our platform will not be used for political or religious purposes. Post responsibly, positively, and without malice. Do not reference coworkers, colleagues, or partners without permission.
To keep your brand safe, Forbes Human Resources Council highlights eight social media recommendations from human resource professionals that should be addressed in an employee social media policy:
1. Educate Employees About Social Media. This includes, but is not limited to, the social media site's terms of use, conditions, and limitations.
2. Remind Employees of Blurred Personal/Professional Lines. How one represents one's self on a "personal" social media account can often bleed into their "professional" interests. This may result in a negative professional consequence.
3. Present Views in a Professional Manner. Remember, employees are ambassadors for your organization. Make sure they post in a professional manner, avoid controversial views, and understand the social conventions practiced on different platforms, i.e., posting birthday photos on Facebook vs. LinkedIn.
4. Respect Professional Boundaries. Respect professional boundaries of coworkers. A post about a coworker could be misconstrued as "cyberbullying," which makes for a hostile work environment.
5. Keep Workplace Issues or Conflicts Confidential. Remind employees that they are representatives of the company. Any complaints or concerns can be properly addressed and mediated without an online audience of customers, partners, or competitors.
6. Clarify Whose Opinion Is Expressed. Always use a clarifying statement when the post expresses an employee's personal opinion, "The opinions expressed on this site are my own and do not necessarily represent the views of my employer."
7. Represent an Employer Across All Platforms. A social media policy should apply to all platforms, and to everything employees post online.
8. Non-disclosure of Confidential or Proprietary Information. Businesses should clearly state that employees should not disclose company information that is confidential or proprietary. There should be a defined department or person to contact should a question arise about what information falls into those categories. And, tie-in your code of conduct policy so that it is understood that violations could result in discipline or separation of employment.
Today, social media is an essential part of business that continues to transform lives. Remember, a social media policy is a living document that needs to be revisited each year and updated accordingly. Additionally, legal counsel and review may prove beneficial in drafting a social media policy that is lawful and legally binding. —Andrea Young