Wednesday, August 12, 2020
(August 12, 2020) — By Chad Kroening…We all have stories about how COVID-19 has changed our lives. And if you've turned on your local or national news over the past few months, you'll see that government has changed, too.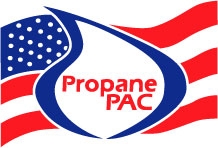 Before mid-March, the gold standard of advocacy was personal contact between a voter and an elected official, with anything else being easy for legislative offices to ignore. But with the U.S. Capitol and most state capitols either closed or limiting the number of people allowed to enter, in-person conversations have shifted to the virtual. Now, it's not unusual for your member of Congress to hold a Zoom town hall and some are even hosting fundraisers where they ship you a bottle of wine to pop open during an online event at a later date. In June, NPGA hosted four legislative briefings via GoToWebinar, including one where Congressman Bob Latta gave us a peek at his home office with a webcam presentation.
And while the news of the day is still focused more on pandemic relief and recovery than anything else, it's important we don't lose our focus on the issues that will impact our industry for decades to come. In June, a bipartisan group of 37 U.S. House members passed an amendment to the INVEST in America Act, which makes propane autogas eligible for grant funding under the Clean Corridors Program. This victory was made possible in part due to the support of PropanePAC and the National Propane Gas Association's (NPGA) aggressive grassroots advocacy efforts.
But we can't stop with just one win. It's time for us to get even more engaged and active, especially leading up to the elections in November. There are a few things you and your company can do to ensure legislators are educated on the issues vital to the future of our industry.
First, we need you to invite your federal, state, and local legislators to visit your company in August, or schedule a meeting to visit their local office. NPGA has developed a collection of materials to assist you in these meetings, and NPGA staff will even do the heavy lifting to help with scheduling and preparing you on the issues. For more information on this effort, contact NPGA's Tyler Lawrence at
This email address is being protected from spambots. You need JavaScript enabled to view it.

.
Next, get involved with NPGA's PropanePAC, which provides financial support to Congressional candidates to complement the association's advocacy. While PropanePAC has already endorsed a substantial number of campaigns on both sides of the aisle this election cycle, much work remains to ensure propane has a seat at the table in future policy discussions. For information on PropanePAC, visit www.npga.org/propane-pac.
Finally, and this is the easiest thing of all, make sure you are registered to vote and you go vote on Tuesday, Nov. 3. If you're not registered to vote, visit
https://www.usa.gov/register-to-vote.
If you're concerned about the "electrification of everything," or the efforts of state and local governments to eliminate propane as an energy choice for consumers, it's time to get involved because November's election could accelerate these challenges. Educate the people who are your elected officials and help ensure propane-friendly legislators are elected. Don't take this time for granted.
Chad Kroening is vice president of safety and commercial operations at Boehlke Bottled Gas Corp. (Cedarburg, Wis.), and chair of the PropanePAC Steering Committee.