When
Heller's Gas
(Berwick, Pa.) held their 2nd Annual Bobtail Driver Challenge Aug. 21, they found that the event provided more than just good-natured competition. It also allowed drivers and other staff to meet, have fun, and share ideas.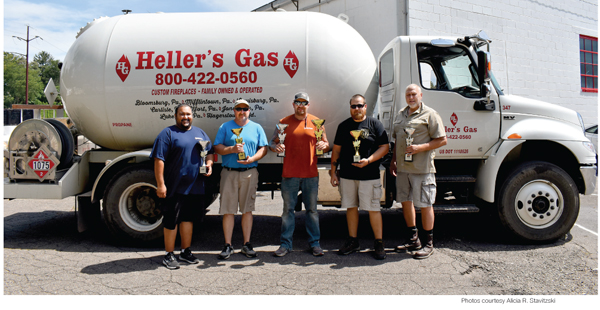 "We got to hear from the drivers who are in constant contact with our customers," marketing coordinator Alicia Stavitzski tells BPN. "We're in various locations and don't always get to hear their ideas in an open forum like this. When we got together, managers, human resources, and others were able to hear drivers' feedback on customer satisfaction; policies and procedures; social media; and other company practices."
"This event also showed our appreciation and provided a safety opportunity where everyone could refresh their minds on propane safety practices."
Twenty-five drivers from Heller's Gas locations throughout Pennsylvania and Maryland participated in the event. Other Heller's staff were on hand to serve as judges.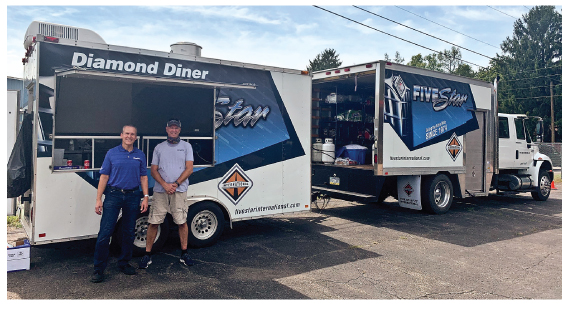 The Bobtail Driver Challenge included three categories. First, there was a written test that covered basic principles of propane as well as the company's policies and procedures. Next up was a vehicle inspection challenge that simulated a pre-trip inspection. Each driver had 10 minutes to inspect a truck and find faults that had been put there by the judges, such as a taillight that was out and a tire that was flat. Finally, there was a driving course challenge.
The driving course challenge tested five skills: driving close to a cone; making a left-hand turn; blind-side backing; driving between two rows of tennis balls that got progressively narrower; and making a front stop—stopping the front bumper as close to the finish line without going over. For added realism, one of these challenges included a mailbox as an obstacle to avoid.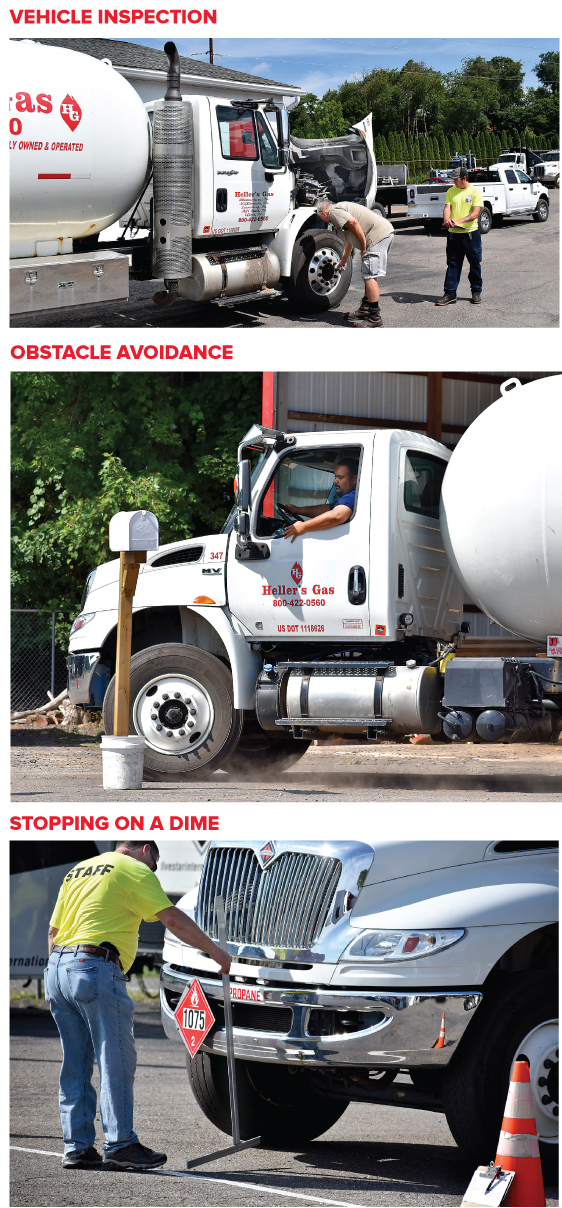 This 2nd Annual Bobtail Driver Challenge was held at Heller's Gas' internal training facility. The idea for such an event was originally suggested by Brad Breisch, director of training and compliance. When drivers showed interest, the Heller's Gas Safety Committee and safety director Jason Koch began organizing it. The first event was a success, and only two changes were made for the second year. Two trucks were used in the vehicle inspection challenge this year, rather than one, so that two tests could be run simultaneously. Second, attendance was limited this year due to the pandemic.
"This year's event was especially important, because we couldn't have our annual company picnic due to the COVID-19 pandemic," Koch says.
Four sponsors also contributed to the day's fun. Five Star International, a Pennsylvania truck dealer, brought a food truck and catered the event and donated prizes to the top three award winners. Ray Murray Inc., a wholesale supplier of gas equipment and products, contributed the trophies presented to the winners in six categories. F.W. Webb Co., a wholesale distributor of plumbing, heating, cooling, and industrial supplies, provided prizes and giveaways for the competition, and Home Depot Pro donated a prize for the challenge. Heller's Gas thanked the sponsors by including them in a video of the event and recognizing their participation on social media.
"This event was all about feedback, promoting safety, and acting as a big morale booster for our delivery drivers," Stavitzski says. "We're aiming to make this a bigger event, with a competition, for our other divisions too."
Koch adds, "It was a great way to bring people together, recognize their achievements, and grow as a company." — STEVE RELYEA