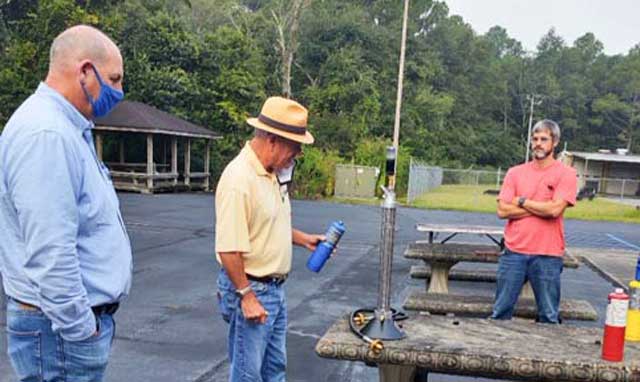 Southern Regional Technical College provides quality training with the support of PERC Grant Award
Training tomorrow's technicians on all aspects of liquefied petroleum gas (LPG) is a high standard for our program at Southern Regional Technical College (SRTC). With the added support of a Propane Education & Research Council (PERC) Grant Award of $5,000, we have increased our presentation and competencies of the working knowledge of the LPG industry.
Through our use of slide programs, handouts, videos, gas troubleshooting simulations and hands-on labs, the instructors at SRTC provide a path for training on basic LPG understanding all the way through installation and service.
PERC provided both of our campuses — located in Moultrie and Thomasville, Georgia — with additional training support of LPG regulator boards. These boards allow students to view a video presentation about the board, then conduct hands-on training to include proper line sizing for supply pipe as the LPG feeds from the regulators to the appliance.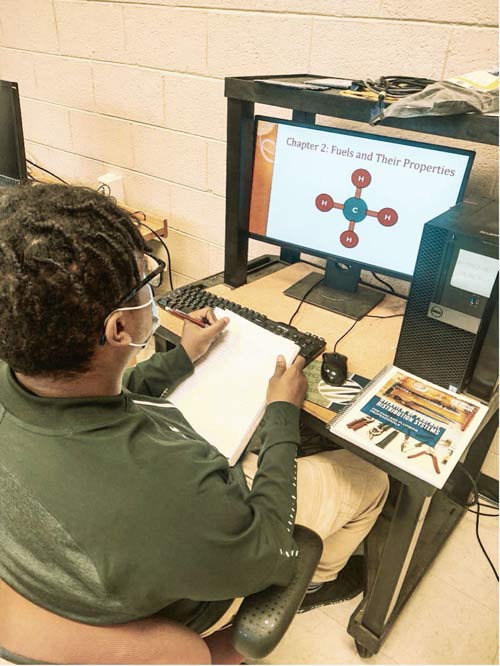 Compressed air is used for the training board scenarios to replicate LPG usage. The boards were built with support from the PERC program and sent out to the schools already set up for training the students. We mounted the boards on mobile displays so we could access the controls on both sides. These boards have proven to be valuable for training students, as they can see how the actual reduction in line size drops the working pressure to an unacceptable level, which is what the board is set up to display.
We were able to purchase LPG simulation programs, specific computers to display the simulations and other gas appliances for the students to train on. New LPG tanks and connections inside the classroom were provided by a local LPG supplier, as this allows the students to connect to actual LPG services with the appliances we purchased.
We purchased a propane hydrometer through the grant program that teaches students about the physical properties and pressures of LPG as it burns. Along with the hydrometer, we purchased a portable case so we could safely transport the hydrometer between campuses. Johnny Patrick from Rutherford Equipment Company demonstrated how to properly use the propane hydrometer for our students. Patrick showed how to properly fill the cylinder in a safe manner in an outdoor setting, as well as how the pressure and properties of the LPG changed as he demonstrated it burning off by using a small heater to simulate an LPG appliance.
New refrigerants used today, such as R-290, contain substantial amounts of propane in the contents. These refrigerants are already in ice machines, coolers and household refrigerators. This is another training opportunity for students to become familiar with LPG, as this refrigerant is becoming more commonly used in applications because of its "environmentally friendly" usage.
In South Georgia, there is significant demand for LPG usage in school buses, vehicles, backup generators, cooking appliances, farm operations and home heating systems. Someone must be able to install and maintain all this equipment. Technicians must be trained for these types of jobs. That is where technical colleges come into the picture.
We can train in the basics of LPG, show demonstrations of safety and proper use of equipment and provide limited hands-on training for installation and service of these appliances. Farm equipment has been applying the use of LPG for operations for many decades now, as I remember my father using it to fuel his tractor. Barns for many types of crops have been using LPG to provide a drying capability for years.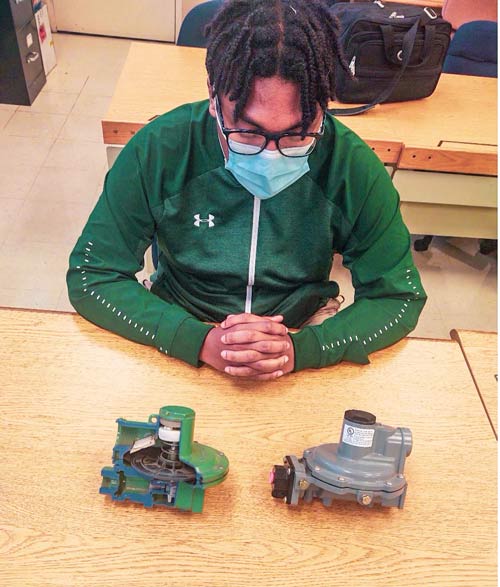 Having installed many systems over the years that used LPG for heating, I know the importance of teaching and showing the students of today how to properly install, service and maintain LPG appliances. The old standing pilot system is outdated, as today's energy efficient systems rely on instant ignition capabilities; a student needs more than just a wrench to properly service the systems of today.
More electronics on systems require reading and comprehension of wiring diagrams, tracing out wires and modifying some of our service techniques. Several years ago, when LPG units had a problem with shooting through the orifice at the incorrect position, we were trained on how to take a water hose adapter and hook it to the manifold, turn the water pressure on and check the direction of spray through the orifice. This technique proved accurate for making sure of the direction of travel through the orifice into the burner. We train students to use all available methods to safely service LPG systems and to respect their capabilities.
Our association — with local LPG companies as advisors and suppliers of some training equipment — helps technical colleges provide our students with networking opportunities as they decide on career paths that may include employment with some of these local companies. LPG companies need applicants to fill positions from truck delivery to service technicians, and that is where technical colleges can provide that basic knowledge of the LPG industry.
Just as an employer wants to hire a worker with some skills in the company trade, LPG companies have a need for employees who understand the safe handling and installation of supply lines from tank to point of use in a house or factory. Even the proper dispensing of LPG to forklift fill stations requires a technician with a basic understanding of LPG properties, which they can learn in trade schools and technical colleges.