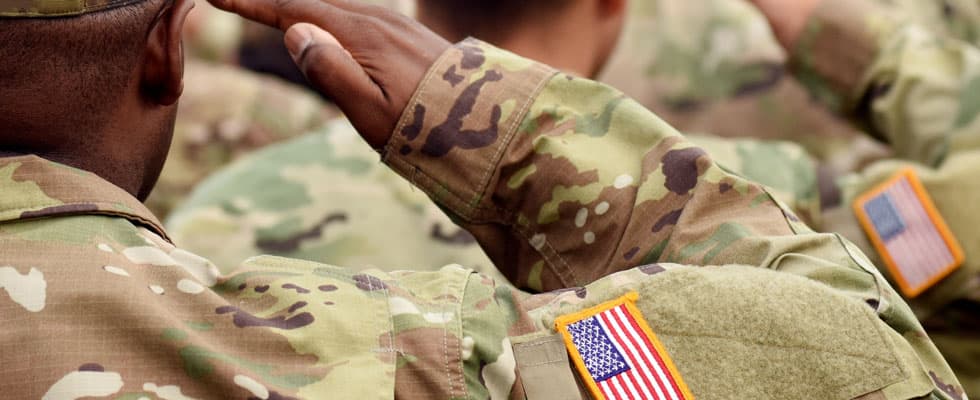 A regional manager draws on the leadership skills gained through his military training
Fueling the Workforce
Introducing a series on the recruitment and retention of U.S. veterans in the propane industry
It's likely no news to you that the propane industry, much like the energy sector and the broader economy, has been experiencing a shortage of workers, especially in regard to delivery drivers with the training and certifications necessary to operate bobtails and other propane equipment. But there is untapped potential available in the form of one particular population of skilled, trained talent: veterans of the United States military.
BPN has teamed up with Veterans Education & Transition Services (V.E.T.S.) on an eight-month workforce development series with the goal of shining a light on the benefits of recruiting and hiring our country's armed servicemen and women. Over the next few months, hear stories from industry leaders on the lessons they have learned from veterans they've encountered working in propane and the ones they have been lucky enough to employ.
V.E.T.S. is a nonprofit organization founded in 2017 as a volunteer initiative to connect propane and home heating oil dealers in need of loyal employees to the U.S. veteran community. In doing so, the organization is also dedicated to filling the gap of retiring team members in propane companies with a highly trained and skilled talent pool.
With thousands of active-duty service members transitioning into the civilian workforce every year and a number of those service members being trained and experienced in technical specialties, it only makes sense to look to these men and women as qualified candidates for propane industry job opportunities. Jesse Lord, co-founder of V.E.T.S., was one such veteran.
In this article, Steve Abbate, managing director of Cetane Associates, reflects on his industry colleague Bill Hickey and the military strengths he took from the armed forces to his career in the industry. To keep up with the workforce development stories in this series, visit bpnews.com/veteran-workforce-series. Visit vets2.org to learn more about V.E.T.S.
 
From Military to Management: Lessons from a Veteran
The following is the first article in an eight-part series with V.E.T.S.
More than 40 years ago, Bill Hickey started his military career as a reservist. Hickey was brought up with a great respect for his country and those who had served it in the military. Over the next three decades, Hickey would serve in Kosovo, Iraq and Guatemala. He brought his experience back home to service his community and the people he worked with and worked for.
I met Hickey when we both worked for a heating oil company in Boston. He always had a friendly way about him, but he also carried a certain discipline and attitude that made him respected by those that worked with him. Hickey was then the service manager of a large heating oil and heating, ventilation and air conditioning  (HVAC) provider based in Chelsea, Massachusetts.
I remember the first time I heard that Hickey was deployed to Kosovo. He was gone for a while, and when he returned, he told us about his experiences overseas. Some of the stories were intense, and by the end of the night, he was given the honorary name Kosovo Bill.
Over the years, we went our separate ways, but somehow were able to keep track of each other. I did so through one of my clients who was looking to prepare his business for sale. He had hired Hickey a few years before. By that time, Hickey had risen through the ranks of the company and had become the general manager of one of the largest independent propane and heating oil companies in New England. Our company helps owners prepare their business for sale, and I was glad to hear that when the company was sold, Hickey would remain to help the new owners expand and run the business.
When we joined forces with Vets2Techs to help promote the hiring of veterans into our industry, it was natural that I call Hickey to ask him what he learned during his career in the military and how that could be applied to his current work. It was on that call that I learned a lot more about Hickey and how he had already surpassed his general manager position and was now a regional manager for one of the largest international propane companies in the world.
Hickey shared that the most important lessons that carried over from his military training were the leadership skills he learned. He said that leadership may be in all of us, but the military knew how to harvest that skill and sharpen it for both military and nonmilitary applications. Hickey went on to explain that in the civilian world his leadership skills were used to manage technicians who were in the field. He said, "You have to motivate people to do it the right way and to be enthusiastic, even when it's not so fun."
I asked Hickey what advice he would give someone looking to enter our industry. He said he would tell them they already had many of the necessary skills. Hickey stated, "Stairs are wide open for people to climb the steps in our industry. If I was 30 years younger and looking for a career, I would say that I could make a lot of money. The work can be hard at times, but it's rewarding to serve your community by keeping families warm in the worst of weather conditions, and this industry pays more than most."
He went on to tell me that he parlayed his enthusiasm, knowledge of a structured environment and his learned leadership and motivation skills into a great job and career.
One of his proudest moments was when the region was hit with a polar vortex a couple of winters ago. As Hickey put it, "I was able to go into battle with my work troops, not risking lives, but saving other people's lives."
For Hickey, this was a commitment he learned in the military that he has carried with him into his successful career in the propane industry.