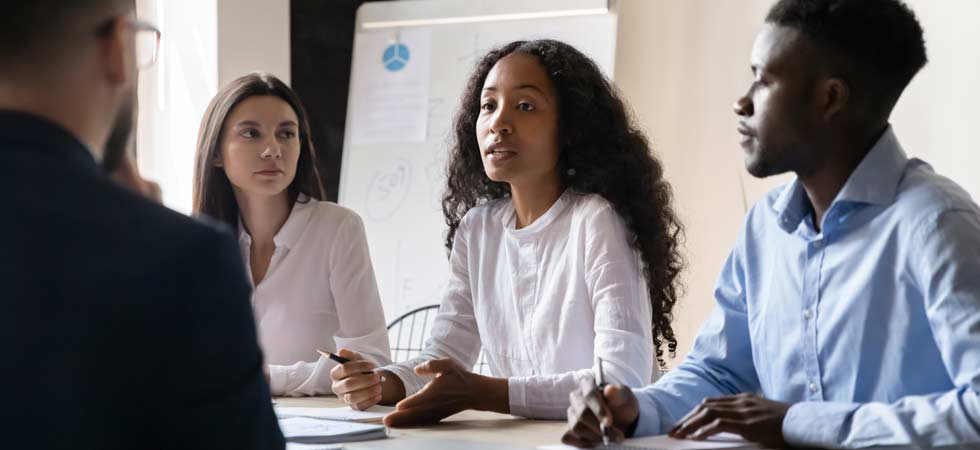 How soft skills & leadership development can drive measurable results & build a high-performing workforce
While recent global events have highlighted the volatility and unpredictable nature of our modern world, additional political, social and health crises have further served to exacerbate and intensify business and organizational disfunctions, often previously overlooked. The energy sector has not gone unscathed in the resulting upheavals and must find successful ways to manage new conditions in the world of work.
Achieving continued business success and forward momentum in such an environment demands consideration of both external and human capital impacts on financial results. Even if large-scale change begins through renewed reliance upon domestic resources or widespread adoption of solutions — such as fleet decarbonization with propane autogas — difficulties stemming from regional regulatory disparities, federal legislation and reinstated excise taxes remain. Though technological innovations have greatly improved processing and distribution flows, the market will always rely heavily upon human input.
Maximizing employee productivity to effectively manage costs is critical. Typical efforts to achieve measurable results in this area, unfortunately, have left many business leaders throughout the supply chain in a frustrating cycle. Navigating through ineffective and reactive approaches to meeting employee development needs has been difficult, costly and time consuming.
Whether addressing rising labor expenses or financial impact from turnover, the simple requirement of humans at work ensures that some components of operations and product delivery will always require excellent use of collaboration, conflict management and critical thinking. Command of these soft skills — or people skills — is not only integral to business success and increased productivity, but fundamental to building a leadership bench.
Equipping a workforce with soft skills to improve productivity is further supported by data recently released by researcher and global leadership authority Dr. Joseph Folkman. Folkman found that manager ratings of individual contributors with top quartile hard and soft skills outperform employees with below-average soft skills or below-average hard skills by approximately 90% and 84%, respectively. Employee performance ratings were also measured to be more than 91% effective when both skills sets are present. The impact on labor costs and productivity improvements from applying this research could be profound.
Addressing a Leadership Gap
Attaining success in a fragmented market requires organizations to differentiate from the competition. This provides opportunity for even small and midsize companies to benefit from implementing proactive approaches to leadership development and workforce training, beyond the required basic technical knowledge or skills.
When considering employee training initiatives and leadership development goals, Folkman's research and its potential for use within the energy industry is important. Workforce demographics are rapidly changing, and by 2030, all Baby Boomers will be aged 65 or older. Loss of institutional knowledge through retirement attrition and an inexperienced incoming generation of workers means productivity resulting directly from foundational industry knowledge is likely to decrease. Additionally, the United States Department of Energy is projecting industry job growth across sectors to range between 4.2% and 10.1% in the coming year, likely further increasing competition for experienced talent.
Propane businesses need succession and leadership development plans that address the realities of the current workforce and fluctuating external factors. Simply deferring to old school, "time in the seat" succession planning models or perfunctory professional communications training will not be sufficient to meet the needs of future business leadership.
Recent studies show that formal leadership development occurs too late in the career for maximum impact, beginning on average approximately 10 years after an employee's first supervisory role. To develop a strong bench, a focus on increasing productivity and developing leaders at all levels will be necessary, especially while transitioning the incoming workforce.
According to a study from global leadership consulting firm DDI, 55% of chief executive officers consider the development of next-generation leadership to be their biggest challenge, and only 11% of human resources (HR) respondents report having a strong bench with which to fill leadership roles. Further, current industry constraints related to supply chain stability, rising costs and a transitioning and scarce workforce only serve to compound the impact of a widening leadership gap. As organizations seek to refine labor costs, proactively coupling both technical and soft skills training will serve to concurrently improve productivity, increase engagement and create leadership pipelines for the future.
Admittedly, putting this research into action can be more difficult for some organizations than others, especially on the heels of COVID-19 and with current marketplace uncertainties. Those with sufficient financial resources can easily access many reputable consulting groups which specialize in leadership development and soft-skills training. For companies in this space, these provide an excellent option and can manage the full-cycle organizational and talent development process from analysis through implementation and evaluation.
Conversely, organizations with fewer resources may find it difficult to commit fully to such an initiative, no matter the understood value. For those in the latter group, there is still a benefit to be had by starting with some basics that can be addressed immediately.
Communication Is Key
Leadership competencies are often categorized into areas such as self-awareness, integrity, innovation and effective communication. A beneficial place to begin is improving employee communication skills. The return on developing this soft skill throughout the company is great, as internal employee conflicts and stakeholder interaction can remain difficult, even when utilizing new technologies intended for the seamless transfer of information.
Improvement in this area alone has the potential to positively impact productivity and performance exponentially. Consider how many overtime-heavy emergencies might have been avoided through clearer communication? How much lost time or employee turnover could have been avoided through early resolution of conflict stemming from disrespectful comments? With turnover costs per employee estimated to exceed 1.5 times the annual salary, the financial commitment for communication skills training is far less than the potential costs resulting from lack of training.
A recent Project Management Institute report found that on projects with minimally effective communications, only 52% met original goals, just 37% of the projects were completed on time, and fewer than 49% were completed within budget.
It's also been reported that ineffective workplace communication results in annual productivity losses of more than $26,000 per employee, and leaders with effective communication skills produce a 47% higher return to shareholders over a five-year period. Clearly, every organization in every industry can benefit from improved employee communication skills.
Leadership Is the Future
Without a one-size-fits-all solution, each organization must align and measure their own human resources and talent development activities with their unique capabilities and business goals to ensure a continued competitive advantage.
Beyond the option of utilizing external consultants or firms, organizations desiring to develop initiatives in-house can find leadership resources through affordable partnerships with university and college graduate HR and business programs, the Association for Talent Development, The Open University, and industry groups like the Propane Education & Resource Council (PERC) and the Energy Workforce and Technology Council (EWTC).
In the safety realm, it is readily accepted that enhanced behavioral training impacts efficiency and productivity, lowers risk and improves outcomes. Similarly, employee development initiatives designed to improve competencies and change behavior without addressing and cultivating soft skills is like trying to use a regulator without a valve — it just doesn't work that way.
Current and future workforce development needs cannot be fully addressed if there is no acknowledgement of what research has shown. The behavioral science behind leadership development applies whether the goal is to cultivate a skilled employee pipeline, supply a leadership bench, improve safety culture, or improve diversity, equity and inclusion efforts. By embedding soft skills and leadership development into industry access points and at all levels of an organization, the results will be measurable toward sustaining a high-performing industry workforce.
Ultimately, if the purpose of strategic human resource efforts is to significantly impact the bottom line through improved individual and organizational performance, a more comprehensive view of talent management is one solution that many companies need. Aligning initiatives like leadership development to business strategy and utilizing research-backed approaches will yield maximum returns on the investment for organizations, employees and the entire industry