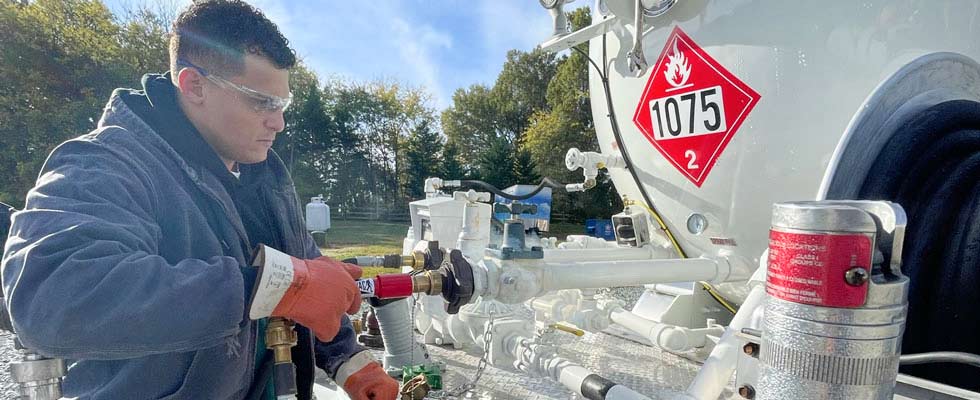 Training best practices to continue building the industry's future workforce
The shortage of qualified and experienced commercial drivers is a well-documented and often-discussed topic across multiple industries that rely on trucks to move products and services. According to the United States Bureau of Labor Statistics, "About 259,900 openings for heavy and tractor-trailer truck drivers are projected each year, on average, over the next decade. Many of those openings are expected to result from the need to replace workers who transfer to different occupations or exit the labor force, such as to retire."
Specific to the last point, the average age of truck drivers is 55 years old. As drivers get older, there is a clear need to be building a system to replace them.
The Southeast Propane Alliance (SEPA), with the help of the Propane Education & Research Council, has built that farm system at the North Carolina Technical Education Center (NCTEC) located in Graham, North Carolina.
NCTEC is an industry-led, employer-driven solution to workforce development issues that impact the propane industry. The training philosophy is simple: train for a career. No unnecessary classes like a foreign language, history or literature.
Over the last two years, NCTEC has learned lessons that work to attract students and prepare them for the workforce. The following are five components of a strong driver training program according to the staff:
1. Access & Availability to the Right People
Building a strong workforce starts with people. The first question is where do you find the people? The core demographic that has proven successful time and time again are transitioning military and veterans. If you are not intentionally trying to connect with separating military service people, then you are really missing out.
With programs like the Department of Defense Skillbridge and the Army Career Skills Program, active-duty personnel can train and prepare before they actually separate from service. The access and availability of this demographic to a company is invaluable, not to mention the fact that military service personnel also have access to the military waiver of skills program in every state — meaning if they drove an equivalent military vehicle by size and weight, they can expedite their civilian commercial driver's license (CDL) processing by only taking the written portion of the test.
Companies or organizations looking to form a strong driver training program should absolutely look to connect with local military bases' transition assistance programs and get involved in recurring presentations by employers, as well as participate in on-base career fairs.
Although it is not the only demographic to which you should try to gain access and availability, separating military service personnel are a cornerstone to building a pool of qualified individuals to create a workforce for the future without cannibalizing qualified employees from competing and adjacent companies within the same industry and location.
2. Partnerships
Forming strong working partnerships is critical to forming a strong driver training program. Let's face it: There simply aren't enough qualified trainers right now for everyone to go it alone!
NCTEC partnered with the Cross Country Truck Driving School to craft an industry-specific course to create new CDL drivers who are also prepared for hazmat and tanker endorsements upon graduation.
Regardless of the size of the company (or industry), to create a strong driver training program, you need experienced and qualified trainers. With those individuals being so scarce and in high demand, the only way to be successful is by forming strong, win-win partnerships.
3. Facilities, Equipment & Supplies
Forming a strong driver training program doesn't end with finding the right person and the right trainer. It is overhead-intensive to train someone to drive a commercial vehicle. Not to mention that companies don't want to take vehicles out of service — that is, away from making money — to train employees for such a long period of dedicated time.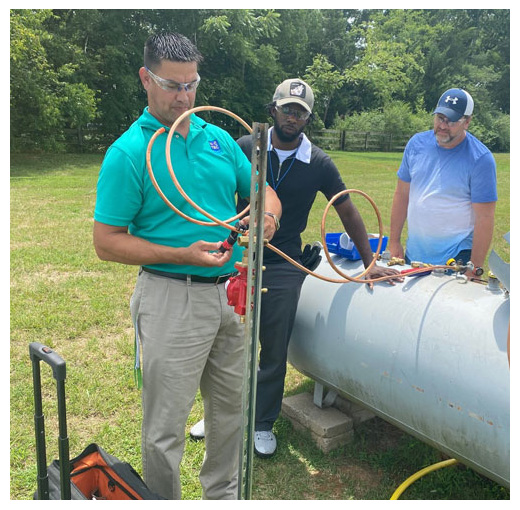 In the propane industry, there's also the challenge of meeting all legal obligations by not putting unlicensed individuals in trucks actively certified and prepared to haul fuel. For this reason, industry-led, employer-driven programs such as the one at NCTEC create a lot of economy of scale for the industry and its business members. By investing in the association, all members share a part in conquering the challenge of such an overhead-intensive process.
4. Time
The ability to create a training program for a future workforce is great; however, that future can't be too far away. It costs money to train, and when you add costs to the bottom line, time becomes even more important.
Industry-led, employer-driven concepts address this issue by shrinking the timeline. When someone can train full time, you can get from start to finish much faster — getting the new employee in the seat and making money for the company. Also, by cutting out unnecessary classes required at a community college, the quality and inevitable proficiency of the trained person increases because there aren't long delays between classes taken over the course of months versus days.
5. Employment Opportunities
Finally, you must have strong career opportunities at the end of the training line. As mentioned previously, with almost 260,000 job openings a year, you must be competitive. That not only means good pay and benefits but also a good quality of life.
Employment opportunities today aren't "just" about a job, but rather about the opportunities for a career. To create a strong driver training program, it's imperative to design it to fit a career opportunity with increasing responsibility and career progression.