Alliance Autogas has obtained the first EPA certification for the new Ford Transit.
"Our order queue has been off the charts even when the certification was pending," notes Ed Hoffman, president of Blossman Services. "The Ford Transit 3.7L Bi-Fuel autogas system conversion by far and away, is Alliances' largest and most popular platform yet. The number of conversion requests exponentially exceed all prior platform conversion requests we've ever seen," said Hoffman.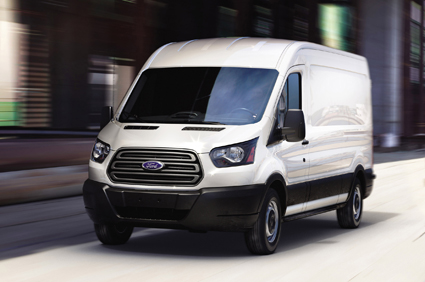 The Bi-Fuel system conversion on the Transit is precedent-setting in that no intake manifold drilling, cutting, or splicing of wiring is required. The Ford Transit is the first engine to employ the "Plug and Play" technology, reducing installation time in half, and ensuring consistent performance. Significant fuel cost savings of 35 percent or more are achieved without buying a new vehicle. The Bi-Fuel autogas system allows a fleet owner to operate wherever the fleet needs to be and eliminates range anxiety. Multiple tank options are available to meet all range requirements.
All Transit conversions come with the quick connect refueling valves. This allows for ultra-low emissions nozzles such as the Staubli GPV-14 to be utilized, greatly enhancing the end users autogas experience.
For more information about Alliance AutoGas, Ford Transit Bi-Fuel autogas conversion system and new Alliance Financing Options, contact
David Finder, National Energy Programs Manager of Alliance AutoGas at 228.215.0544,
This email address is being protected from spambots. You need JavaScript enabled to view it.
or go to
www.allianceautogas.com
.


https://www.youtube.com/watch?v=PRbD_EW8nbo