Thursday, October 13, 2016
The combined 29th World LPG Forum and 2016 AEGPL Congress in Florence is set to showcase autogas technology and vehicles from around the globe at the Autogas Village exhibit. Italy, one of Europe's major and growing autogas markets, is home to several autogas engine and conversion equipment manufacturers and numerous distribution companies. For those who follow road racing challenges, and as reported by the World LPG Association (WLPGA), the third round of the 2016 edition of the Green Hybrid Cup—a racing series featuring hybrid Kia Vengas with engines fueled exclusively by LPG—recently took place in Ascoli Piceno, Italy. The round was part of Coppa Paolino Teodori, an installment of the Italian Mountain Racing Championships.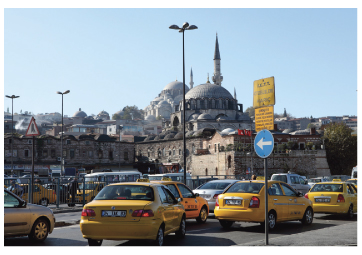 As noted by AEGPL, the European LPG Association, autogas is the leading alternative fuel in Europe and the fuel could account for a 10% share of the continent's car fuel mix as soon as 2020. The association reports that the outlook for LPG supply is sufficiently robust to accommodate a rapid and sustainable increase in the use of autogas; in fact a realistic objective for European consumption is a jump from 8.5 million tonnes in 2011 to 20.1 million tonnes by 2020.
"In the context of concerns over the rising price of many essential products, including food, European citizens are particularly sensitive to the volatility of conventional transport fuel prices observed during recent years," AEGPL comments. "In addition to the broad social benefits stemming from its low level of pollutant and CO2 emissions, autogas offers the additional advantage of being more affordable than any other commercially available transport fuel."
Further, AEGPL sees autogas as a part of Europe's socioeconomic fabric, generating employment that includes high-quality, skilled jobs for engineers and mechanics in a sector that is dynamic, primarily made up of small and medium-size enterprises operating in a liberalized market. System designers pursue research and development aimed at enhancing vehicle performance, with European companies successfully exporting their know-how and capturing a substantial share of overseas markets.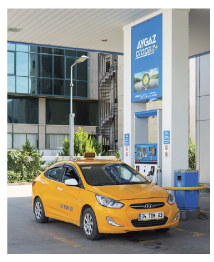 Despite the potential exhibited in select countries, among them Italy, Poland, Germany, and Turkey, the association reports the European autogas market remains fragmented. Given its numerous advantages, particularly in terms of air quality and energy security, autogas could and should play a greater role in the energy mix. Autogas is compatible with contemporary energy and environmental challenges, and as a unified marketplace Europe is well-placed to exploit its advantages on a large scale.
As outlined by WLPGA on its website, www.auto-gas.net, many governments promote autogas, making it a cost-efficient fuel. Autogas tanks are compact and easily integrated in the vehicle, and refueling is facilitated by a large number of existing and growing number of autogas stations. Several countries and cities offer reduced road taxes and free parking for LPG cars, and the vehicles are welcome in underground car parks in most nations. In addition, seven of the 10 largest automobile manufacturers in the world produce LPG-powered variants, helping to build on the current 26 million vehicles plying the roads around the globe. Finally, unlike other alternative fuels, LPG can be easily transported almost anywhere—by sea, rail, road, and pipeline.
"European, national, and local policymakers looking to address the twin objectives of protecting human health and the environment should exploit the immediately available benefits of autogas to the greatest extent possible," AEGPL recommends. "Industry projections suggest that given the appropriate regulatory framework, autogas could meet as much as 10% of Europe's road transport fuel mix by the year 2020. This evolution would make an ideal complement to other long-term policy tracks aimed at establishing an energy mix for Europe that is at once sustainable, secure, and competitive."
The association adds that autogas in cities provides particular value. While the persistent problem of accumulated pollution in cities is the result of numerous factors, The European Environmental Agency has identified the increased use of diesel in urban areas as a probable cause. Not only are emissions from diesel engines carcinogenic, according to the World Health Organization, there is also now significant doubt regarding their actual on-road performance following recent revelations of emissions cheating in the U.S. and Europe, WLPGA comments. Air pollution is the world's largest single environmental health risk, causing 3.7 million premature deaths each year. "Transport plays a major role in this pollution," the association says. "While the world is looking into how to solve the problem of emissions from transport, there is already a solution available that could reduce air pollution while saving many lives."
WLPGA underscores that autogas is a clean, safe, and convenient alternative fuel, and in fact is the transportation fuel industry's best-kept secret. "Take for instance Tokyo, where 90% of taxis run on autogas, or Turkey where 46% of private cars are LPG-fueled, drastically improving air quality and reducing CO2 emissions. While autogas has been very successfully developed in some parts of the world, such as Japan, South Korea, and Turkey, to name just a few, the enormous worldwide potential of this fuel still remains untapped. Why can't we use it in cities like London, Paris, and New York where this type of solution is desperately needed?"
The association points out that autogas burns cleanly, producing up to 96% less nitrogen oxides (NOx) than diesel, 68% less NOx than gasoline, 22% lower CO2 than gasoline, and 120 times less small particle emissions—soot—than diesel engines. And "with technologies emerging to provide renewable sources of LPG, autogas is not just today's fuel but is a fuel for the future that delivers results. The autogas industry is ready to work with stakeholders to provide genuine emissions reductions now."
Independent analysis used by the European Commission to underpin policy development in the transport sector demonstrates that the growth of the autogas market to a 10% share would generate substantial benefits. Notable advantages include 350 million tonnes of avoided CO2 emissions. The relatively high octane provided by autogas also provides the opportunity for increases in compression ratios and the fuel efficiency of dedicated engines, and the fuel's lower noise levels relative to diesel make it more attractive for urban use. LPG contains negligible toxic compounds and it has low sulfur levels, giving rise to insignificant sulfur dioxide emissions as well.
Overall, AEGPL sees autogas as part of a more secure European energy mix. Fundamental to this strategy is the recognition of the need to promote security of supply, therefore the need for a wide range of sources with equally diverse origins. This diversification policy is being vigorously pursued in some sectors, notably electricity generation, in which renewable energy looks set to play an increasingly significant role in the European Union portfolio. Conversely, the association notes that the EU's transport fuel mix remains heavily dependent on two conventional options, namely gasoline and diesel. "This is of particular concern in the context of the ongoing dieselization of the road transport fuel mix, not only in Europe but in other major markets around the globe. This phenomenon, which continues to have a detrimental impact on air quality and human health, is also a concern in the context of Europe's energy supply security," AEGPL maintains.
The association affirms that overreliance on any one fuel constitutes a strategic weakness. This problem is exacerbated by the fact that global diesel supply does not always grow at a rate commensurate with demand, making it subject to frequent and volatile price increases. "By sheer virtue of its immediate availability as an alternative fuel option, autogas contributes to the diversification of the European fuel portfolio. Even more importantly, the particular attributes of the product and the industry make it perfectly suited to enhancing Europe's energy security."
AEGPL adds that with annual global LPG surpluses forecast, there is every reason to believe that autogas can further solidify its position as Europe's leading alternative fuel. These robust prospects are underpinned by substantial reserves of LPG's source materials—natural gas and oil. There are, therefore, no concerns about the availability of LPG for the foreseeable future. "With increasing supply levels, numerous physical origins, and geographically diverse supply sources, LPG can be counted on to help Europe meet its road transport demand."
The European LPG Association concludes that "never before have the qualities of autogas been so closely aligned with the needs of European citizens and policymakers." In order to meet the diverse challenges associated with pursuing sustainability, security, and competitiveness, Europe will need to rely on a wide range of energy solutions and make intelligent use of resources by employing each available energy where it is most effective. "Autogas, automatically produced during production of natural gas and oil, is a readily available resource that can and should be used to help Europe meet its energy needs. In this context it is essential to move the passenger car fuel sector beyond the conventional dichotomy of diesel or petrol, toward a more diverse and flexible system." —John Needham