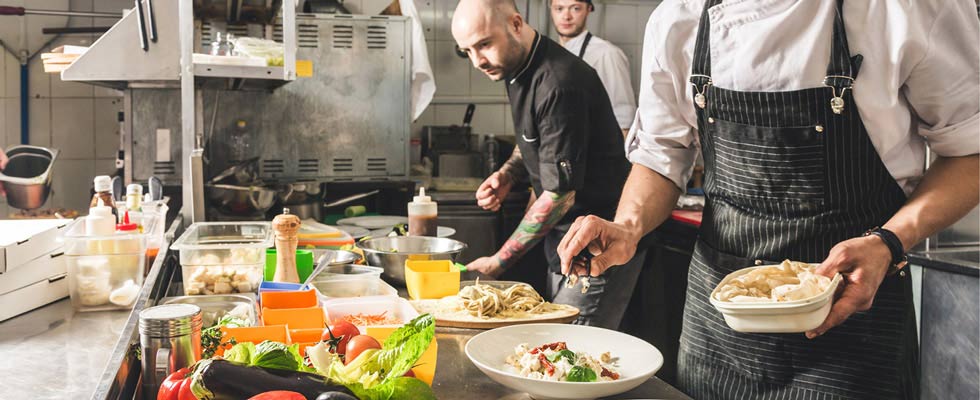 Succession planning is key to securing your company's future
Entrepreneurs are like chefs in a busy kitchen, where the heat of the moment can cloud their judgment and lead to disastrous results.
Just as chefs must manage multiple tasks simultaneously in a busy kitchen, entrepreneurs must juggle various responsibilities, such as managing finances, marketing products and dealing with customers. However, in the high-pressure environment of a busy kitchen, even experienced chefs can make mistakes that ruin the meal.
Similarly, entrepreneurs can become overwhelmed by the demands of their family, key leaders and business, leading to errors in judgment and poor decision-making.
As a business owner, you know that planning for the future is crucial. However, when it comes to strategic succession planning, many entrepreneurs lean on a DIY approach, seeing where the chips fall as they integrate family into the business and/or position their business for sale on the open market. While this can be effective, it often leads to a lack of clarity and control over the future of the business, creating costly mistakes.
Third-Party Perspective: Identifying the Trees From the Forest
Doug Woosnam, a consultant with Cetane Associates, strongly recommends bringing in professional help, commenting, "The misconceptions about planning go back to the fact that generally, these owners are very strong, entrepreneurial people who have made all of the decisions, and generally, they've done very well. But again, that doesn't always lead to success."
Woosnam goes on to explain that if you want to sell your business, you shouldn't think you can decide to sell today and put it on the market tomorrow. Instead, you need to plan ahead and then follow that plan to be successful.
Champ Rawls, a succession planner with The Rawls Group, emphasizes the importance of the strategic nature of succession planning. The process allows an owner to look forward and strategize around the possible, probable and potential issues impacting the business's revenues, profits, value and sustainability. "Owners that are highly involved in the day-to-day operations of their business greatly benefit from a third-party perspective, as it is common for owners to get dragged down by daily fires and not allow them to look forward at potential issues and opportunities." Rawls recommends thinking from a 30,000-foot perspective and working your way down to the details. "There are a lot of clients that start from the bottom and work their way out with the plan, and it is extremely overwhelming."
Write It Down
Marty Kirshner, partner with Gray, Gray & Gray, warns against the biggest misconception about planning: thinking you have a plan when it's all up in your head. "You've never actually taken the time to write it down and actually look at the pitfalls and the pros and cons, or do the classic SWOT (strengths, weaknesses, opportunities and threats) analysis."
Kirshner stresses the importance of having a buy/sell agreement or some kind of business agreement in place, especially when dealing with multi-partner entities. "I see 'conflicts arise' too often when dealing with multi-partner entities."
The Future of Your Business
Business succession planning is essential for creating control over your future. Professional guidance ensures you focus on what is important and are in an informed position to make the best decisions for your family, business and employees. Additionally, having a written plan with agreements in place positions your business for a smooth transition and secures the future of your business. Don't leave your future to chance; create control today.
8 Steps for Creating a Growth & Succession Strategy
1. Determine your vision. Your vision may be to get out of day-to-day tasks so you can focus on strategic growth and mentoring or spend more time on hobbies and less time at work — or a combination of both. Whatever it is, it will involve some form of growth and change.
What is the "why" behind what you are doing now and what you want to be doing in the future?
Where do you see yourself in the next five to 10 years?
2. Share your vision with your trusted advisors. Lean on expert advisors and trusted leaders to provide perspective and support based upon where you want to go. Business, personal and family success is not a solo endeavor; it requires a team effort.
3. Evaluate who and what will be impacted based on where you are now and where you want to grow.
What resources do you need?
What infrastructure is required?
4. Develop a strategy with your team of advisors and key leaders to achieve your vision.
How will you develop or acquire the resources needed?
What is your one-year, two-year and three-year strategy?
Who is driving each project and how frequently will you meet to review the strategy?
5. Consider the possible, probable and potential issues that can impact achieving your vision. These include:
Unexpected health scare or death of owner/key leader
Inflation, recession, supply chain, technology, political or regulatory issues
Conflict with business partners
Family issues influencing or impacting business decisions
Issues with strategic vendor(s) impacting business performance
6. Develop your A, B and C plan. Consider your strengths, weaknesses and outside opportunities and threats so that no matter what is thrown your way, you have options to fulfill your vision.
7. Lean on your team of expert advisors to educate you. This will allow you to make well-informed decisions.
8. Re-evaluate your vision. Proceed where necessary through steps one through seven.