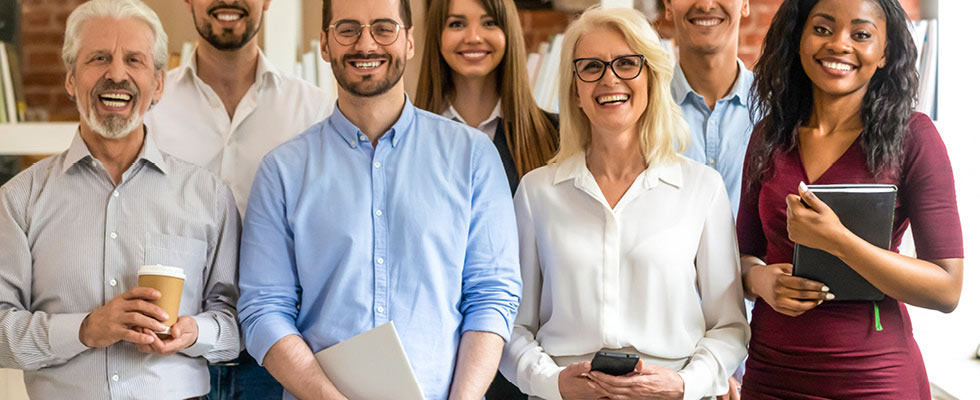 Ensure a positive experience for current & potential employees through your company's unique culture
Wednesday, March 15, 2023
Worker expectations have changed dramatically in the past few years and employers are failing to meet people where they are. Consequently, companies are at risk of failing as top talent becomes the most competitive advantage. The best way to attract and retain the people you need is to create the kind of employee experience they demand.
Employees want to feel they belong to a community, doing work that matters under leaders who respect them and show that they care. The propane industry is no different than others in terms of employee expectations. The way to meet those expectations is always the same: put your people first.
We are living in a time where candidates and employees own control. There are more jobs than people to fill them, which means every company in every industry is in competition for top talent. Without exception, job seekers want to know why they should choose you.
More than anything else, that choice is based on how you make them feel, which in turn depends on the kind of employee experience you craft for your people.
The Status Quo Won't Work
Every industry is struggling with talent shortages, constant change and new technologies. Propane has unique challenges over and above what many other industries face, such as:
A shortage of trained drivers, along with the Entry Level Driver Training requirement, which could make the process of hiring and training new drivers more difficult for the industry
Service technicians and transport and delivery drivers who are retiring with insufficient applicants ready for this type of physically demanding work
The imminent retirement of many industry leaders
Negative public perceptions of an industry that's slow to change
Growing regulatory and legislative challenges
The status quo will not help turn these challenges into opportunities. It's time to shift our focus to crafting a positive employee experience. It's the only way to attract and retain people with the skills and character needed to reach our full potential in this industry.
Employee experience comprises of the essential emotional connection between employee and employer. It's how you make people feel from the moment they apply for the job through their last day with you. The goal is to create a community where everyone is treated with dignity and respect, while being held accountable to each other and to your mission and goals.
People want recognition for their contributions, a safe work environment that promotes well-being, feedback on performance, the chance to grow and advance, empowerment to make choices and decisions, flexibility in where and when they work, and confidence that everyone is compensated and treated fairly.
This is a tall order for leaders and managers who are stuck in outdated thinking and refuse to discard inflexible practices of the past. To win top talent, you must embrace fundamental change.
5 Steps to a Positive Employee Experience
Use these five critical steps as a guide in crafting your ideal employee experience strategy. Don't try to copy another company's culture; make it uniquely yours. It will help you attract and retain talent with the specific skills and culture you need for your business to succeed.
Step 1: Hire the right people at every level.
Develop a recruiting process built on a sales model with a pipeline of diverse and widely sourced candidates. This creates a pool of prospective employees, eliminating the need to compromise at the last minute to fill an open position. Recruit for attitude and values alignment; don't focus exclusively on skills and experience. Communicate your employer brand from your website career page throughout the interview process to convince candidates that you are their best choice.
Remember that your current employees who are already culturally aligned may be your best candidates. Make it a priority to upskill and promote them. As you develop your recruiting strategy, remember that one bad attitude can negatively impact productivity and morale throughout your organization.
Step 2: Put your people first above everything else.
Think of employees as your internal customers and treat them with the same care and interest as you would your regular customers. Happy employees provide the highest-quality service. Putting people first creates positive, inspiring workplace communities that naturally tend toward empathy, compassion and well-being. This is what people expect from employers today. Don't let your community culture develop by default. Put your people at the center of every policy and practice to ensure your company becomes the irresistible place where people want to be.
Step 3: Think coach, not boss.
From CEO to supervisor, develop leaders who connect deeply with their people to build trusting relationships and healthy environments. Of course, you want leaders who exhibit competence and accountability. They must also model respect, empathy, transparency, collaboration and effective communication. Coaches have an ability to empower decision-making, encourage innovation, recognize achievements and make work safe and fun. Effective leaders should be authentic, willing to be vulnerable and hesitant to judge. Great leaders today are human-centric, showing an abundance of soft skills which, by the way, can be learned.
Step 4: Listen first, then act.
With an effective recruiting process in place and a people-centric philosophy, the next step in your employee experience strategy is understanding your baseline. Ask current employees how they feel working in your company and what would make it even better for them. Include the perspectives and experiences of employees who are leaving.
Don't just listen. After employees have made the effort to share their thoughts, it is critical that you reflectively communicate. Employees will only share next time if they feel heard. Take action where it makes sense and provide feedback on the results of your actions. If you cannot act on employee suggestions, explain why it's not possible from a business perspective. Communication reflects respect. Measure employee experience on a quarterly basis, at minimum. TinyPulse is an excellent tool that could give you real-time access to the data you need to drive a strategic employee experience improvement plan.
Step 5: Put people in the right roles.
Just as important as having the right people on board is making sure they are in the right roles. If people aren't inspired or challenged by their role, they will most likely consider leaving you for a more fulfilling employee experience elsewhere. Take time to understand employees' individual strengths, interests and goals and offer them opportunities for professional growth and advancement. Keep these three facts in mind:
The best people look for the best companies, which are those providing the most positive employee experience possible.
The reason that most employees leave boils down to this: You haven't put your people first.
The companies that succeed in finding and keeping the best people will gain a meaningful, competitive edge.
These are all reasons to make crafting a unique and compelling employee experience your top priority.