(April 20, 2020) — Propane companies continue to provide essential services to their customers worldwide during these uncertain times. For them, it is business as usual, but with added safety and security for personnel in the time of a pandemic.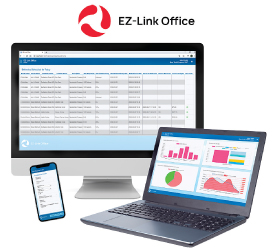 But, as they maintain their businesses, they still have a need for the products and services that keep them moving. Although our industry did not have the opportunity to view and discuss these new products set to be on display in Nashville, at the Southeastern Convention & International Propane Expo. Butane-Propane News is profiling a large selection of the products set to be on exhibit and contact information to keep our propane marketers and propane family up-to-date.
BACK OFFICE SOFTWAREEZ-Link Office
, a new back office software built specifically for the propane industry, is now available from
Gas Equipment Co. (GEC)
. Users of this software can integrate to Base Mobile Computing system, QuickBooks, and Sage Business Works software. Designed for small- to medium-sized propane companies, EZ-Link Office is an economical solution that allows companies to stay with their familiar G/L accounting system while providing all the flexibility that comes with web-based design.
gasequipment.com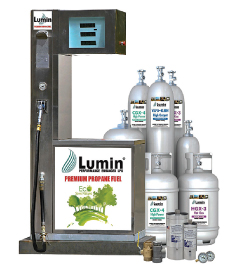 LPG ADDITIVESLumin LPG Additives
with CH25X technology, by
ValvTect Petroleum Products
, is a premium LPG product that is said to help cut costs and improve productivity. Premium LPG with Lumin boosts power output, improves fuel economy, reduces emissions, and decreases downtime and maintenance expenses. A full complement of merchandising materials including pump identification, tank labels, and sales flyers is available. Optional BlueMoon filtration systems can help remove particulates and other contaminants to keep fuel systems running clean. valvtect.com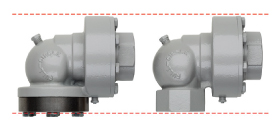 SWIVEL JOINTFull-Circle
is introducing its new
UL-listed flanged-option swivel joint for hose reel applications
. This allows for an alternative installation over the FNPT threaded connections in the swivel body. The flanged-option swivel is a "bolt-in" replacement for the current design with identical external dimensions. The flanges, machined from barstock, are available in 1-1/2-in. or 2-in. threaded, socket-weld, or butt-weld versions. Stainless steel is also available. fullcircleswivels.com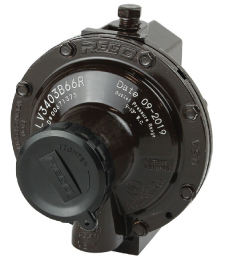 COMPACT REGULATOR
RegO
's compact 3/4-in. back-mount second-stage regulator, model LV3403B66R, is designed for easy installation. Its standard features include laser-engraved epoxy paint for decades of easy identification, pressure taps on the input and output, and a large vent that minimizes freezing. It has an available remote venting kit, requires no-tool adjustments, and is covered by a standard 10-year warranty. regoproducts.com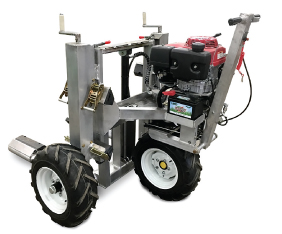 TANK DOLLY
The
Renaldo EZTC717
has been redesigned to accommodate the needs of a changing industry. Any size ASME tank up to 1000 gallons can be set by one operator and a utility trailer. It is described as lighter, more compact, and more efficient than prior models. The EZTC717 ASME tank dolly provides a safe and efficient platform from which to deliver any size residential propane storage tank. renaldo.org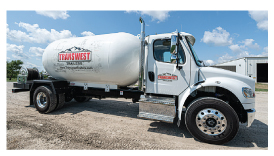 LPG BOBTAIL
Offered by
Transwest Trailers
and manufactured by
Summit Truck Bodies
, this LPG bobtail comes with a number of features that are standard to fulfill the needs of the propane industry. These features include high-mounted overhead tail lights, solid bumpers manufactured to DOT regulations, and an electrical junction box located on the rear of the truck to simplify servicing or repairs. Every bobtail also comes with a hose reel available in multiple sizes and styles. Further customization is available. transwest.com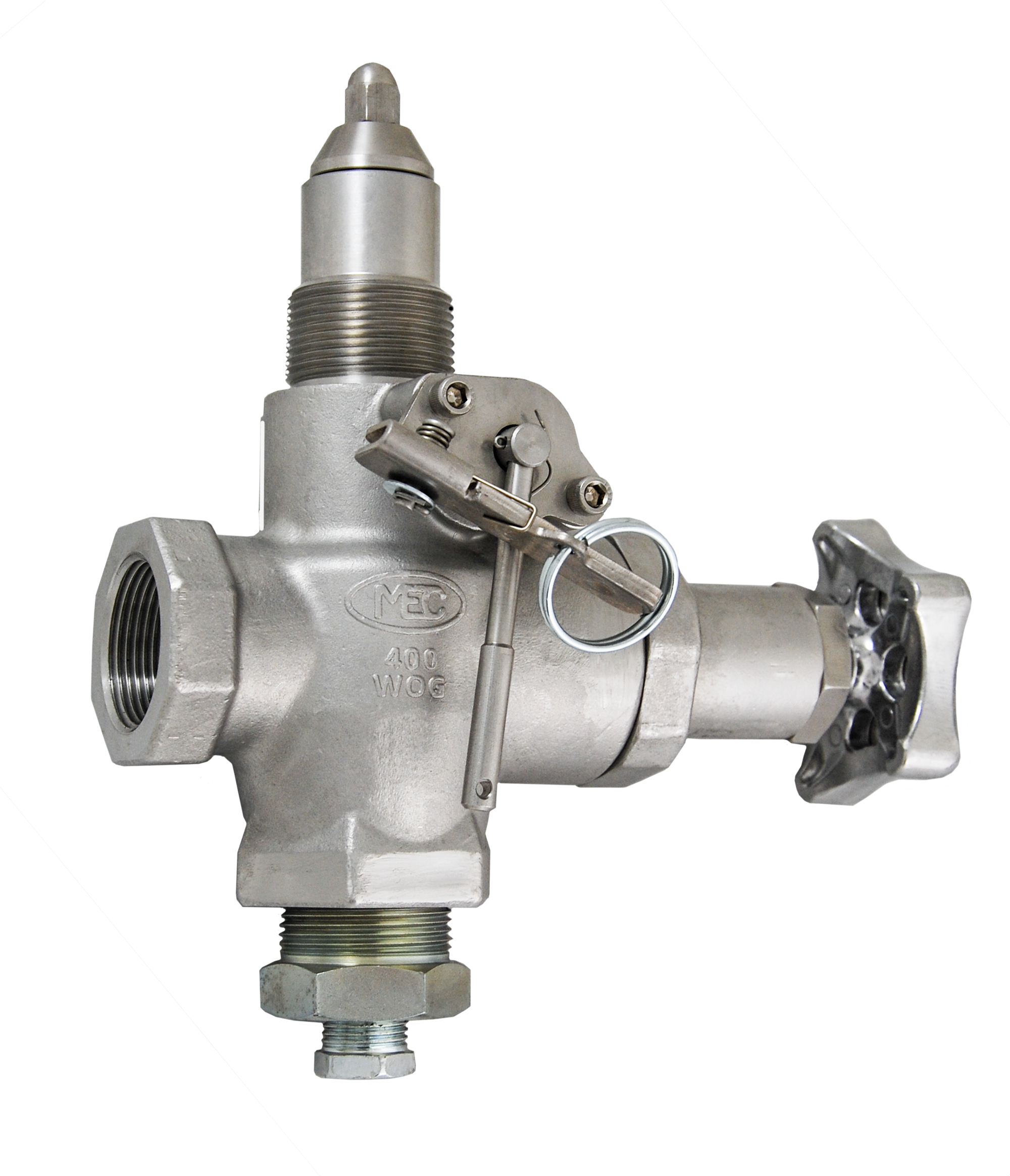 INTERNAL VALVE
The
ME1000 series internal combination valve
from
Marshall Excelsior (MEC)
is designed to incorporate the full functionality of the primary internal control valve and excess-flow protection, followed by a fully integrated positive shut-off downstream valve section, and incorporation of the stainless steel filter element section of a traditional Y-strainer, all in one compact unit. This combination, with fewer connection joints, leak points, and overall weight, is well suited for liquid or vapor withdrawal in LPG dispenser and NH3 nurse tank applications as well as emergency liquid withdrawal on stationary and mobile tanks, among many other applications. The ME1000 series features a range of excess-flow closing springs. Its universal tee body design ships complete with the bottom port factory plugged, allowing for plumbing configurations in tight-clearance areas. The ME1000 series is also designed to utilize the standard ME990 Series internal valve packing glands for easy serviceability. marshallexcelsior.com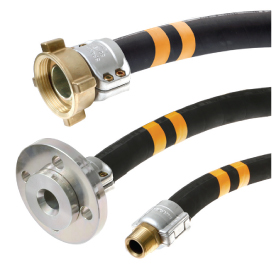 PROPANE HOSE
The "orange band"
ELAFLEX propane hose
has recently been listed to UL21 and has been approved to CSA 8.1, making it now available to the North American market. Sizes range from 1/2-in. to 2-in. The hoses feature strong resistance to abrasion, low permeation, extremely low leaching of extractables that harm injectors, and a 2-year manufacturer's warranty. They can solve performance issues on dispensers, reels, and bobtail loading points. elaflex.com.au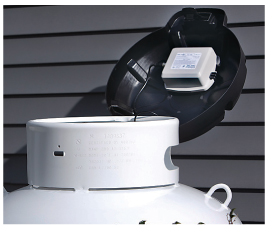 SIMPLIFIED MONITORING
Worthington Industries' SmartLid™
, designed with the technician in mind, integrates an
Otodata heating tank monitor into a protective lid
. It features easy installation, durable protection, and optimal coverage. Installation requires minimal training and no extra tools, which saves time and money. worthingtonindustries.com/smartlid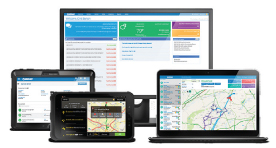 SOFTWARECargas Energy
has some new and upcoming features, including an HVAC service module and mobile application, advanced reporting and dashboard capabilities, and a point-of-sale mobile application. Its software, designed for fuel delivery and HVAC service companies, will help fuel dealers do more with the resources they have to grow their businesses, utilizing tools for fuel delivery, customer service, HVAC service, and cylinder exchange. cargasenergy.com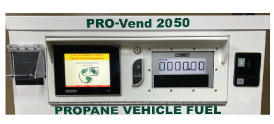 AUTOGAS DISPENSERS
The
PRO-Vend 1050 retail autogas dispenser
from
Superior Energy Systems
features an enhanced software system that allows for communication with Gilbarco, Ruby, and Dresser Wayne retail fuel management systems. It has control-board-mounted LED lights related to system functions for easy troubleshooting. The PRO-Vend 2050 is a customizable web-based propane autogas fuel dispenser with an integrated fuel management system. It tracks key data such as driver and vehicle identification, mileage, and gallons pumped for a nearly unlimited number of vehicles, drivers, and customers. The software allows for exportation of fueling transactions and data directly to accounting software. superiornrg.com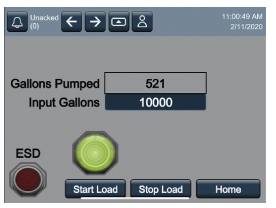 TERMINAL AUTOMATION CONTROLSuperior Energy Systems' Integrated Terminal Automation Control
provides midstream terminal users the ability to customize their terminal's backend control system to improve both efficiency and safety. Customized processes include the starting and stopping of pumps, opening and closing of valves, beginning and ending of deliveries, changing process control variables including high and low liquid levels and pressure/temperature set points. In addition, the system utilizes a density meter to verify the state of the propane (liquid or vapor) and identify the process point from liquid withdraw to vapor recovery during railcar unloading. It also allows for remote monitoring of emergency-shutdown devices (ESD) for monitoring specific zone alarms. The controls offer increased security by allowing managers to operate terminal functions remotely and shut down terminal processes with the push of a button. Efficiencies are increased with the ability to begin, end, and change functions from any location. Operated through a tablet or smartphone, it provides use by multiple user accounts and at varying security level access. The system can be added to any new or in-use terminal. superiornrg.com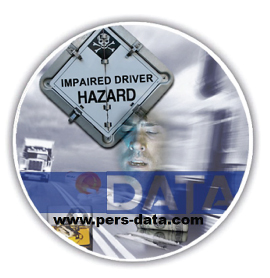 CONTROLLED SUBSTANCE TESTINGPERS DATA
is a third-party administrator (TPA) that tests for controlled substance use and alcohol misuse. Its program helps carriers subject to U.S. DOT drug and alcohol regulations combat the high cost and confusion associated with compliance. It also offers non-DOT drug testing. pers-er.com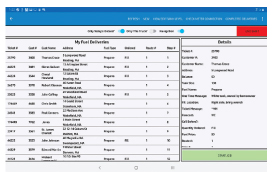 SOFTWAREBlue Cow Software
has introduced its new Ignite Mobile Fuel for Android, which offers fuel dealers a fresher and more cost effective way to manage their delivery fleet. In addition, enhancements have been incorporated into the Blue Cow suite of software products, including automated operational system checks, power dashboards, and an updated unique design to its vigorous reporting functionality. bluecowsoftware.com/bpn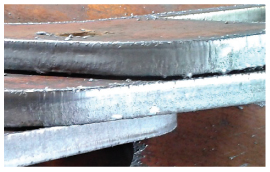 ADDITIVESPro 2000-T propane cutting torch
concentrated additive
will cut steel up to 19 inches thick, as well as acetylene or propylene, providing clean cuts with less grinding needed prior to the weld. According to
World Resources
, its Pro 2000-T significantly increases cutting speed and reduces oxygen use. Torch tips stay clean. When 3 oz. of Pro 2000-T concentrate is added into a 100-lb cylinder, it produces the equivalent of 100 pounds of propylene at a fraction of the cost. worldresourcesltd.com

INDUSTRIAL COATINGSumter Coatings Inc.
, a supplier to the propane industry for more than 23 years, manufactures
industrial coatings for propane tanks
, among other products. sumtercoatings.com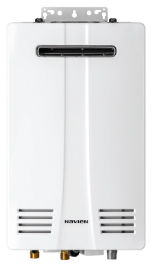 TANKLESS WATER HEATERS
The new
Navien NPN tankless water heater
is offered in two series, the NPN-Universal (indoor or outdoor with vent cap) and NPN-Exterior (outdoor only), available in 160,000 Btuh, 180,000 Btuh, and 199,900 Btuh propane models. The NPN series is the first and only non-condensing tankless series to offer NaviTech technology that includes a stainless-steel heat exchanger and an advanced stainless-steel burner with the same very low NOx levels as the NPE. Both the NPN-U and NPN-E include an integrated control panel, built-in water adjustment valve, built-in air pressure sensor, built-in recirculation control, and a pin-to-pin matching configuration for easy retrofit installations. Additional features of the 0.81 UEF NPN series are wi-fi remote control capability with NaviLink, cascade capability with other NPN units, low noise levels for quiet operation, and a sleek, space-saving, and lightweight design. navieninc.com
HOSE REEL ASSEMBLYELAFLEX
now has available hose reel assemblies consisting of a reel and hose. The reels are offered with various drive systems including spring, hydraulic, pneumatic, and electric. The lightweight steel and stainless steel frames make for a strong, high performing unit. elaflex.com.au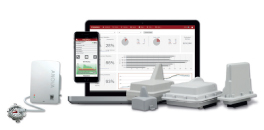 TELEMETRY SOLUTIONS
ANOVA
has expanded the
WESROC line with the addition of the ANOVA 415,
and has launched analytic services. The ANOVA 415 features increased dependability, versatility, and accuracy. It has a 15-year battery life, extensive compatibility with other portals and mobile apps, and a dial that is said to be 2% more accurate than traditional dials. It is easily installed and stays connected with daily calls and half-hour alarm checks. anova.com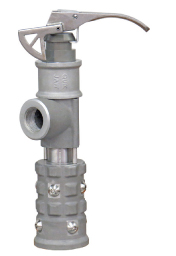 VALVESquibb Taylor
has enhanced its
Quik Jaw valve
to make it even more durable than before. The improved features include its stainless steel handle that provides increased impact resistance and wear-resistance from heavy usage; an updated bonnet to improve its latching mechanism; and the jaws are now polished carbon steel for smoother operation. The Quik Jaw is a minimum-loss valve with a loss of 0.75 cc at disconnect. Its design reduces repetitive hand and wrist injuries associated with regular twist-on valves, and a safety tab prevents the valve from being removed while in operation. squibbtaylor.com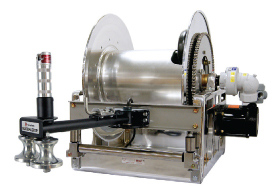 LPG REELS
Two new design updates have been made to Hannay Reels' line of LP-gas reels
. The unit's Guidemaster option has been redesigned and given a new model name, the GM-X. To increase its durability and serviceability, the GM-X now features a one-piece 303-grade stainless steel body, replacing its cast aluminum construction, and redesigned roller guides made of a polished, wear-resistant zinc alloy with thickened bottom flanges. Stronger bushings and fasteners, with removal of all blind-threaded holes, eliminate the potential for galvanic corrosion and improve serviceability. The second upgrade, universal on all 1-1/2-in.-model LPG reels, is a greaseable split bearing on the plumbed side of the reel that simplifies the bearing's replacement since product no longer needs to be evacuated from the reel and hose. The bearing can be replaced in less than 5 minutes while leaving the swivel joint and all other components on the reel intact. hannay.com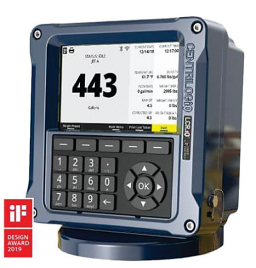 ELECTRONIC METERLiquid Controls Corp.
has developed what it considers the new benchmark in electronic meter registration, the CENTRILOGiQ connected technology platform and the LCR.iQ, a powerful and scalable electronic register platform. It features a bright, high-definition display for easy visibility; durable construction to withstand the elements; large, configurable smart keys; and requires little to no training to operate. The LCR.iQ was recognized with the 2019 iF Design Award by the International Design Federation for its user-friendly design and demonstrated intelligent features in the Discipline of Product, Industry & Tools category. lcmeter.com
AUTOGAS ENGINES
Alliance AutoGas
is introducing its autogas technology progress on 2020 and 2021 model year vehicle development programs. Fleets will now have a practical choice offering a simplified, lower-maintenance alternative compared to a gasoline engine, while still providing a reduced fuel cost per mile compared to diesel engines. Alliance AutoGas' 2020 Bi-Fuel 7.3 engine for Ford vehicles will provide average savings of $1 per gallon on fuel, extended operating ranges over 700 miles between refueling, and give fleets the option of not servicing complicated emission control systems or buying DEF fluid. Along with the Ford 7.3 engine, there will be a record number of new Alliance AutoGas bi-fuel products in the commercial marketplace, including a comprehensive portfolio of Ford branded products, General Motors, and Dodge. Offerings include the 2020 Ford Explorer; Ford F-750s with the all-new 7.3 engine; Ford Transit (3.5 PFDI and 3.5 EcoBoost); Ford F-150 (3.3 PFDI and 5.0 PFDI); Ford 6.2-liter Super Duty Pickups; Ford 6.2-/7.3-liter E-Series Vans; General Motors 6.6-liter EcoTec3; and Dodge
Durango 5.7-liter V8. allianceautogas.com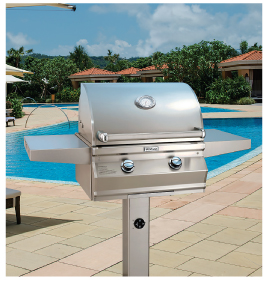 MULTI-USER GRILLS
Designed to withstand frequent use in settings such as resorts or condominiums,
Fire Magic Choice Multi-User grills from R.H. Peterson
feature durable materials, reliable controls, and low-cost operation. Available in three sizes of built-in models or post-mount units, the grills include a turn-to-light ignition (no power required, no batteries to change), anti-theft knobs and cooking grids, a one-hour automatic shut-off timer, and more. As with all Fire Magic grills, the Choice Multi-User collection boasts patented Diamond Sear Cooking grids offering superior grilling performance. firemagicgrills.com rhpeterson.com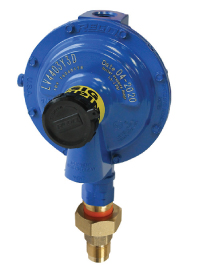 2-psi DIALECTRIC REGULATORRegO
has created another layer of safety by isolating potential electrical current on its LV4403Y3D series
dielectric second-stage regulators
for 2-psi systems. This versatile series also features laser-etched epoxy paint for easy identification, a serviceable design, easy adjustment, an integral relief valve, and a 25-year service life backed by a 10-year warranty. It is made in the USA. regoproducts.com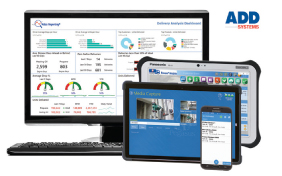 OPERATIONS SOFTWAREADD Systems
' enhancements to its back office and mobile solution enable propane companies to offer the exceptional customer experience required today. ADD Systems' software offers customers a sense of control and insight by automatically informing them of real-time activity via text/email, giving efficient and accurate information via CSR's 360º customer view, and giving self-service options via real-time web portal. addsys.com
TANKSMetsa Tanks
offers tanks ranging from 120 to 1000 gallons, aboveground, underground, and aboveground/underground. Also available are heads, domes, and accessories for manufacturers and refurbishing shops. metsa.com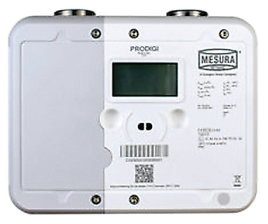 SMART METER
Bergquist Inc.
has unveiled an innovative
LPG smart meter equipped with LoRa cloud technology
. The new product, the
Mesura Smart Meter from Cavagna Group
, ensures the most accurate LPG measurements. Mesura Metering, the Cavagna Group subsidiary developing its metering division, integrated Semtech's LoRa devices into the new LPG smart meter in order to connect it to a cloud platform. Cloud access allows the smart meter to send usage data directly to the LPG utility facility. Companies that manage multiple LPG networks are then provided with clear data based on specific measurements. The smart meter removes manual calculations from data collection, allowing for a more streamlined billing process free of estimates or human error. It also allows consumers to pre-pay based on their individual LPG needs. LoRa enables gas companies to be notified promptly of non-paying customers or system malfunctions with the ability to assess them immediately from their facility. cavagnagroup.com
LP CRANE TRUCK
The LP crane truck, offered by
Transwest Trailers
and manufactured by Summit Truck Bodies, is built using leading-edge design and manufacturing techniques to ensure high quality and customer satisfaction. The crane truck comes with standard features such as an auto hook release on the crane, capacity rating of 6000 lb at 5 ft, phase-3 radio system, backup alarm, reach of 29 ft, and remote engine start/stop connected. transwest.com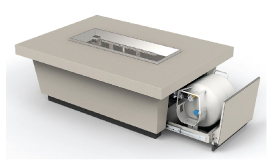 FIRETABLEAmerican Fyre Designs' Contempo firetables
from
R.H. Peterson
bring a sleek, contemporary design to outdoor living spaces. The newest offering in the Contempo collection is the American Fyre Designs Contempo LP Select. Featuring a low-profile chat height, the rectangular-shaped table houses a 60,000-Btu linear burner, manual flame sensing controls, and a convenient storage drawer for a horizontal-style propane tank. As with all American Fyre Designs products, the Contempo LP Select firetable is crafted from durable glass fiber reinforced concrete and is available in several finish options. americanfyredesigns.com rhpeterson.com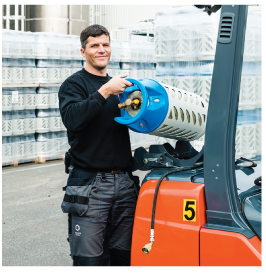 LIGHTWEIGHT CYLINDERSViking Cylinders
are lighter than aluminum and steel cylinders, with a tare weight of just over 17 pounds. Filled to capacity, they weigh less than the OSHA-recommended 50-lb limit. The low weight, combined with an ergonomic design and BLEVE-free characteristics, make this cylinder very easy to lift, handle, and stack, further reducing the risk of workplace injury or accidents. They are approved for use in all 50 states and over 70 countries. hexagonragasco.com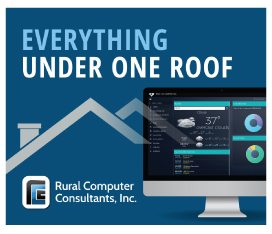 SOFTWARE
RCC's
newest release of V10 comes with many enhancements including a full accounting suite, CRM, customer hub, imaging, and more. The Dispatch Manager is RCC's FDS (Fuel Distribution Software) mapping and optimization solution that gives dispatchers vital information with immediate results. MOGO (Mobile Office on the GO) is FDS' handheld solution for delivery, service, cylinder, and meter reading in the field. RCC also offers cloud hosting. rccbi.com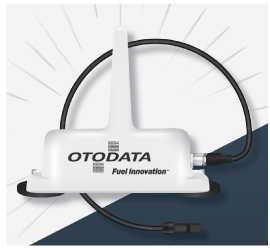 TANK MONITOROtodata Tank Monitors
has introduced a
new roster of products
, three of which are collaborations with industry majors that will expand its offerings and provide improvements to its existing solutions. Otodata and propane industry giant Worthington have ollaborated to create the
SmartLid™.
otodatatankmonitors.com

BREAKAWAY ADAPTERSSmart-Hose Technologies
'
Break-Away Adapters
protect plant, tank truck, railcar, and loading arm piping against the catastrophic effects of unintentional pull-aways. Smart-Hose Technologies has been granted an exception from the RRCT LP-Gas Safety Rule Section 9.143(d)(7)(E)(i-ii), which mandates a 12-in. Schedule 80 riser pipe be used for product transfer at bulkhead applications. The exception allows LPG bulkhead transfer applications to utilize the Smart-Hose Break-Away coupler as an alternative. The coupler is designed with an engineered break point located between two swing check-valves. In the event of a pull-away, the coupler would automatically shut off at both the bulkhead and tank truck side. This exception improves the safety of product transfers at bulkhead applications. smarthose.com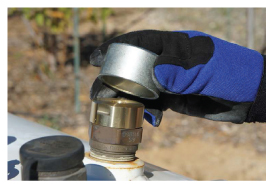 LOCKS
Designed to protect a propane supplier's investment by ensuring that customers comply with their contracts, and don't buy off-contract, the
Fill Valve and POLocks
from
Lock America
are beneficial when customers are on automatic fill-up contracts, and for those relying on tank monitoring software. The locks are built around tamper- and weather-resistant tubular keyways, with a heavy-duty key designed and registered exclusively to each supplier. The locks are easy to install, and can be keyed alike for a single company or separately. The Fill Valve Lock is available in heavy-duty and moisture-resistant versions. The lock body and the key are solid brass; the locking cap is steel. laigroup.com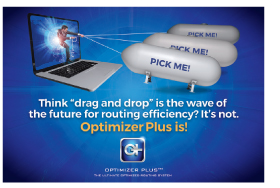 ROUTING TOOLOptimizerPlus
from
K & K Management Solutions/Energy-Force
is the industry's first fully intelligent and automated routing tool that analyzes every customer tank (K-factor, call-in, Julian) overnight to create the most efficient and profitable routes. OptimizerPlus is unique because it does not require the user to "drag-and-drop" to decide which tank to fill. Drivers can "get out the door" and be productive their very first day without waiting for a dispatcher. OptimizerPlus also considers the weather, a driver's "off" days, and automatically adjusts for summer/fall/partial fills and prioritizes contract gallons' ending dates. energy-force.com