BPN 2023 Industry Innovators Finalist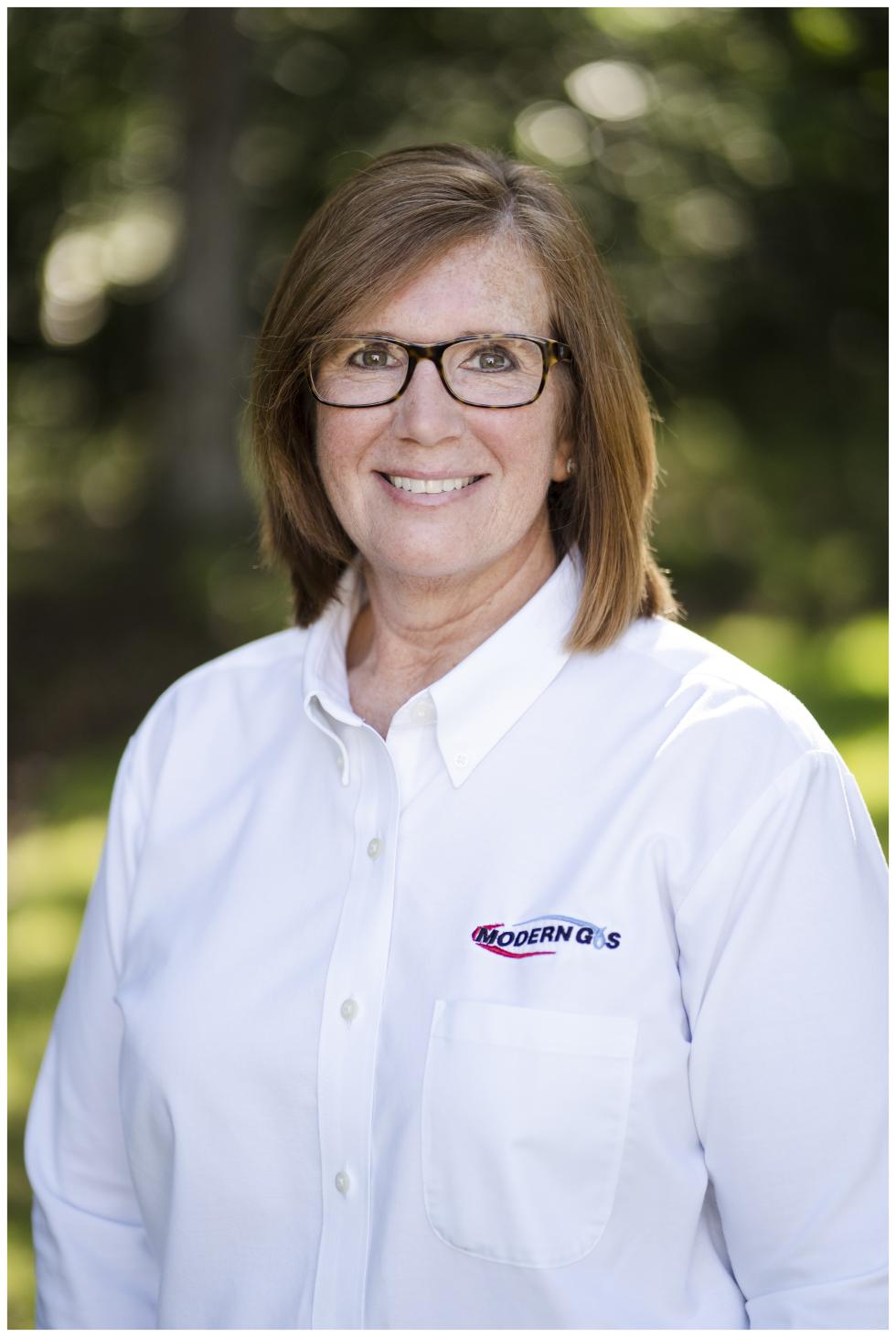 With over 30 years in propane under her belt, Wendy Salter has done it all. From data entry to managing retail, and riding along on bobtails all the way to becoming president of Modern Gas Company, Salter is able to look at the industry from a multitude of perspectives — a valuable trait in a leader. "I was raised to understand that whatever you do in life, you give it your best; you put 100% in and you'll get 100% back," Salter said.
Speaking of giving it her best, Salter works with the Southeast Hearth Products Barbeque Association (HPBA), which represents manufacturers, distributors and retail dealers of hearth, patio and barbecue products in Alabama, Florida, Georgia, North Carolina, South Carolina, Tennessee and Virginia. Currently, she serves as liaison between the southeast and national HPBA boards and recently finished an extended term as president.
One of the association's biggest pushes is the fight against banning gas hearth products. Salter has represented the southeast region in letter campaigns to congressmen and in meetings with congressional aides in Washington. "[Aides] that are affiliated with our region definitely heard our voice. … They shared with us that they would be getting this information and our position as an industry on this matter back to our congressmen. All we can do is hope that's what they did. In a lot of ways, maybe they did, because most [Southeast] states have passed fuel choice bills. I guess they did hear our voice — and we were screaming pretty loud."
On the Modern Gas Company front, Salter believes it's important for propane retailers to choose a wider path to meeting community needs. While propane is the company's bread and butter, they also offer a full line of gas and charcoal grills, fish cookers, fireplaces, gas logs, firepits, outdoor kitchens, Rinnai tankless water heaters and home appliances, which has increased their retail traffic significantly.
Salter also believes in the importance of getting propane in front of community entities. "[CEO Mark Holloway] and I have both been in front of local school boards, in front of our local inspectors and our local real estate agents to bring awareness to propane and what it offers a homeowner or a consumer.
"We've set up some fuel stations with larger fleets in our area, so they have transferred their fleet to propane," she continued. "We're a full propane fleet [at Modern Gas]. We utilize that knowledge to then take to other larger businesses that could benefit from the use of running on propane."
For Salter, success for the industry comes from thinking differently. "I want to bring more awareness to propane and what it can provide the end consumer. Companies must be willing to think outside the box and bring in other products and services that complement what they're already selling and offering. I would love to … see how we could service more of our communities with products and services we love to sell and bring to the consumer. Because hopefully, in the end, it makes their lives easier and more enjoyable."
To see all of this year's finalists, click here.