BPN 2023 Industry Innovators Finalist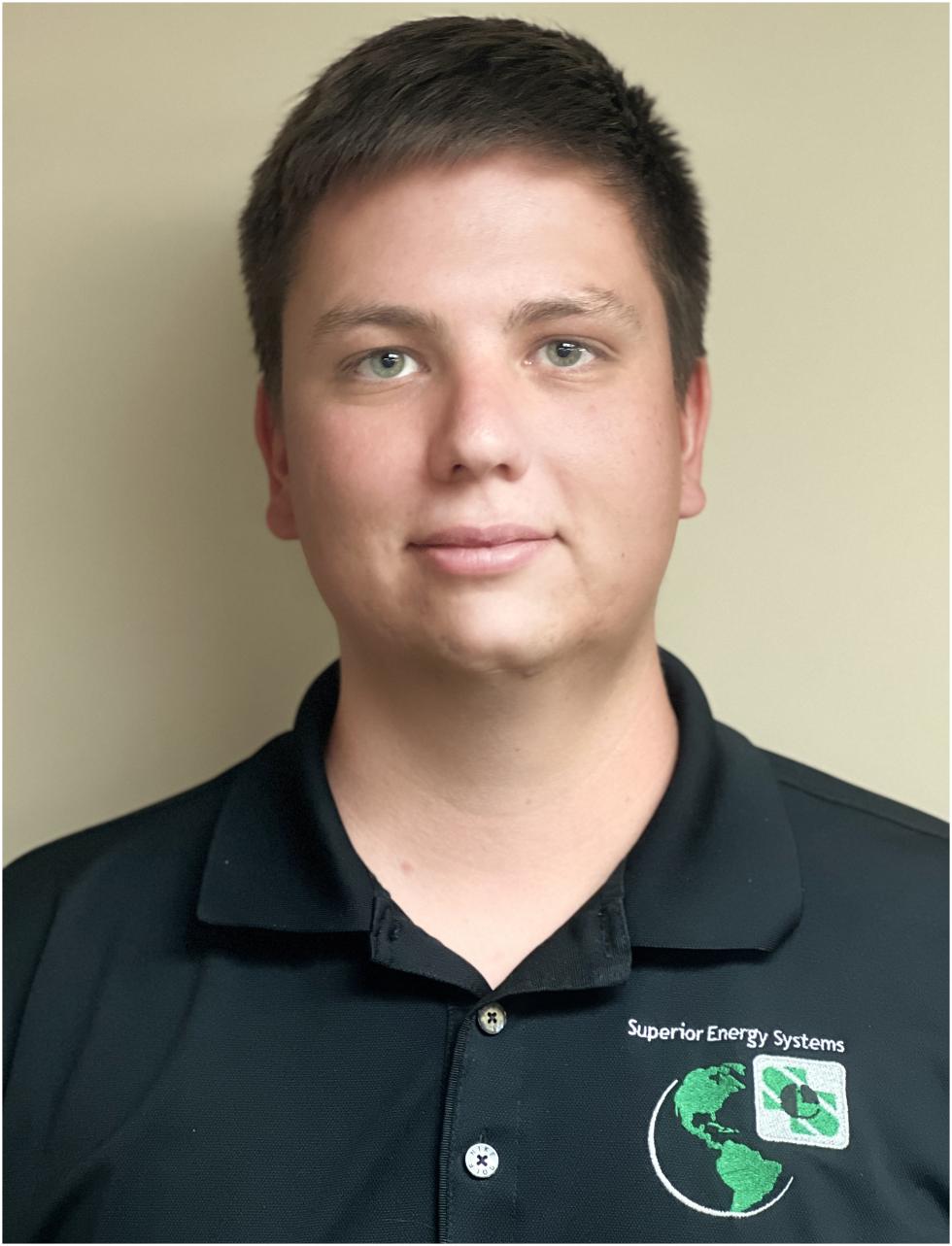 Scott Dougherty thought his first job would be in the food service industry. But when he found his way to Superior Energy Systems instead, filling bottles and working in the shop, he began a meaningful career with a company that fosters his skills. When Dougherty started his engineering degree at Cleveland State University, Superior Energy helped him become a draftsman, work on red line drawings and learn about safety processes.
For his final capstone project, Dougherty designed a three-dimensional model of a propane terminal to explain an automation system he designed to reduce skimmants in a midstream terminal and manage the terminal remotely. The work Dougherty is now doing at Superior Energy Systems reflects this.
"We try to do as much automating as we can [to limit] how many people need to be operating the terminals," he said. "We must wear fire resistant clothing at terminals, and although it's a safe place because of safety [practices], it's still a hazardous area. The more you can limit people having to physically turn valves, the better."
Dougherty works to automate Superior Energy Systems-built terminals with human machine interface (HMI), which functions as an app that displays terminal layouts and allows workers to change valve positions remotely. Though Dougherty explains this isn't necessarily a new way of working for some industries, it's an important step forward for the propane industry.
"The industry is old school and likes to be able to go and turn the valve. We want [to use] the computer more, and we want to be less hands-on to allow it to be easier and safer and let the computer decide if a valve needs to be turned in the first place."
Dougherty has spent the past year and a half also working on research and development with his team on an evacuation machine patented by Blossman Gas. In partnership with Blossman, the team has improved the design of the machine and made it 100% domestically manufactured. Through these efforts, Dougherty and his team are meeting specific needs in the autogas sector.
"That specifically solves a safety issue, as well as a maintenance issue," Dougherty explained. "When you're trying to convince people to use propane, [they ask], 'Who's going to train my technicians to do this kind of work?' Now we can offer them a tool and say, 'Now you can do your own work just like you were doing on gasoline and diesel.' It brings us into that same market, essentially."
To Dougherty, it's imperative for the industry to focus on autogas because he sees it as guaranteed gallons — another outlet for marketers to sell their product. "I think it brings our industry into a different light as far as the public thinking of us as more than just heating and grilling."
With everything Dougherty is working on, he says the biggest challenge to innovation is resistance to change. But he's pushing for the industry to stay ahead in an increasingly electrified world. He says the first step is convincing people of the worth behind a new solution. "We have so much technology available to us, and it's about accepting it so it can be implemented. Then ideally, everyone's life gets easier because of it."
To see all of this year's finalists, click here.