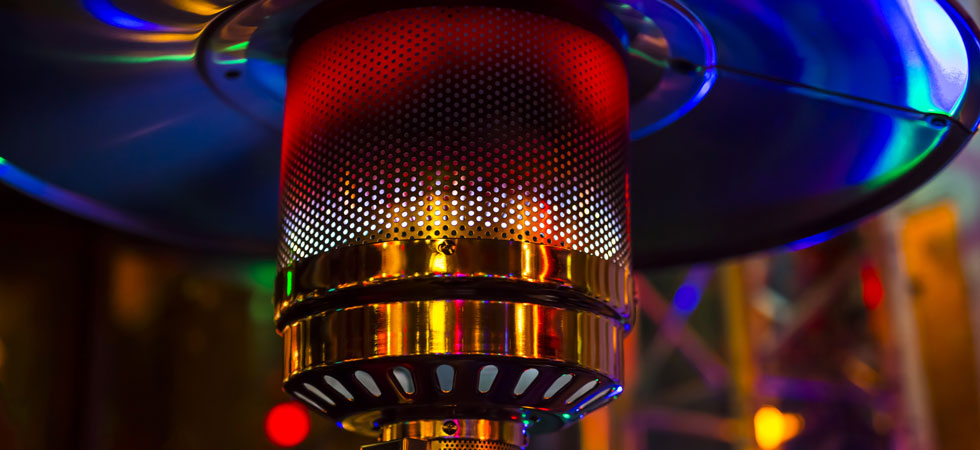 NYPGA executive director on why the ban needs to go
One of the few bright spots to emerge from the multiyear COVID-19 pandemic was the speed at which businesses and individuals responded to the disruption. Creative solutions emerged quickly, powered by technology and fueled by human ingenuity. People figured out ways to go about their lives and work that accounted for a changed world.
Government played a role, too, by removing barriers and modifying regulations that enabled endangered businesses to survive. One such regulatory modification was the lifting of a ban on propane cylinders in New York, New York. This one move meant that New York City restaurants could extend outdoor dining, providing an economic lifeline to thousands of restaurants and the many people who currently work in the hospitality industry.
Apparently, when something is working well, that's when it's time to throw it out. At least that's the message we are hearing. In October 2021, just as autumn's chill started to settle in throughout the city, outgoing Mayor Bill DeBlasio reinstated New York City's ban on portable propane heaters. This unwelcome news was surprising not just because of the awful timing for restaurants that were relying on extending outdoor dining into the fall, but also because the pandemic isn't over yet. In fact, about a month after the ban was reinstated, the Omicron variant was raging across New York and the rest of the country.
Propane is a flexible, dependable fuel with a low carbon footprint. It's an Environmental Protection Agency-designated certified clean fuel with a lower carbon content than diesel or gasoline — and it's safe when used and stored properly.
So, why bring back the ban? Mayor DeBlasio's rationale for reinstating the ban leaned heavily on the safety angle despite the fact that there wasn't a single incident the prior year.
As we consider the impacts of an "on again/off again" regulation like this, it's instructive to listen to the perspective of a business owner. Eric Nightlinger of Propane Guy LLC jumped through all the necessary hoops when the ban on propane heaters was lifted. He got his truck appropriately certified to carry propane, and he obtained the necessary certification for himself — what's known as a G-44 Certificate of Fitness for Handling and Storing Propane — so he could deliver propane for portable heaters into New York City. He quickly found an interested audience in some of the city's struggling restaurant owners, who liked the warmth provided by portable propane heaters for their customers, along with the relative ease of setup and use.
"These heaters cover an area of around 400 square feet — even more if there are barriers that keep the heat in," Nightlinger explained.
Nightlinger supports efforts to once again lift the ban and feels strongly that adding a layer of propane education is the key. "It's easy to work with these [propane heaters], but you have to be certified. The certification process is easy and inexpensive — sometimes it's even free — but you have to do it," he said.
Following the reinstatement of the ban, Nightlinger has adjusted his business, pivoting to address residential propane cylinder needs. He expressed hope that the spring season might bring a reprieve of the ban.
Even more head-scratching about the reinstatement of the ban is the "solution" offered: $5,000 grants for restaurants to deploy either natural gas or electric heaters, each of which present their own sets of potential problems for restaurants. Running lines for natural gas heaters means tearing up concrete sidewalks, a messy, time-consuming process that would involve a raft of permitting issues — and $5,000 isn't likely to cover the full cost of installation.
What's even more counterintuitive about this solution — requiring the added expense of installing new natural gas lines, which then must be maintained — is that New York's Climate Action Council has just released a draft scoping plan banning such lines in new construction. So, affordable, portable heaters that are by design temporary are banned. But in lieu of that, you can spend thousands of dollars to install a far more permanent solution that the state is working hard to eliminate as well. Does this make sense to anyone?
Electric heaters have issues, too. In addition to being in very short supply, there are similar questions about use and safety. Do restaurants have sufficient outdoor outlets to run electric heaters? What about capacity questions and trip risks for power cords? Cost will be a factor as well; running electric heaters will increase electric bills, adding to overhead costs at a time when inflation is already hitting hard.
The simple fact is that any heating source will need to be used safely, and any heating source can cause damage if used incorrectly. COVID-19 infection numbers are, at the time of this writing, declining, but we've been here before, only to watch as yet another round of yet another variant takes its toll on our economy. Outdoor dining didn't just throw New York City restaurants a lifeline; it allowed diners to engage in a social activity in a reasonably safe way with a reduced risk of exposure. It offered a sliver of normality.
Portable propane heaters meant that people could eat outside comfortably, even when temperatures were low enough that people would generally be driven inside. After altering behavior for more than two years, it will take time for people to feel comfortable reverting to their earlier patterns of dining indoors.
Reinstating this ban is a premature and unnecessary blow to the restaurant industry. The only good news to come out of this ban will be for those restaurants right outside of the city's jurisdiction, as there will likely be a lot of fairly new propane heaters for sale as New York City restaurants try and recapture some of the money they invested when they believed the city was on their side.